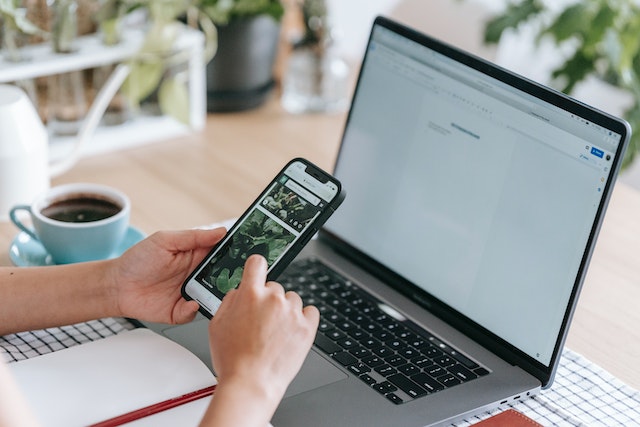 5 Tips For Improving Your Business VoIP Phone System
Business VoIP systems offer a great opportunity for increased productivity. They enable your employees to answer calls from any digital device, such as a smartphone or laptop, rather than having to stay at the office.
When selecting a provider, make quality your priority. Look for a service that takes your business seriously and offers 24/7 customer support, scalable features, and flexibility.
Auto-provisioning
Auto-provisioning is a game-changing tool that helps business VoIP systems to reduce costs and time spent on manual phone provisioning. It lets a device connect with a centralized server and automatically download configuration files. This can include settings like a company directory and important contacts, line and DSS keys, alerts, language packages, custom screen savers and ring tones, and more.
This cloud-based solution also eliminates the need for expensive technicians to visit each location and set up the phones. The process is also more efficient, as countless devices can simultaneously change settings. You can try to check Ooma guide: improving VoIP systems to learn more of the features essential for your business.
The feature is available for most major VoIP devices. It can be triggered through the PBX dashboard with a few clicks. A user's MAC address retrieves the configuration file, automatically registering the phone with the IP PBX system.
Voicemail
In a fast-paced and remote working environment, business VoIP phone systems help employees meet customer needs by providing mobile agility. These systems allow callers to leave a voice message that describes their issue or question and allows the business to quickly and thoroughly address the problem or query.
Modern business VoIP solutions also include visual voicemail. This allows users to access their messages on a screen with information about who called and when. They can then decide whether to listen to the audio recording or read a transcription.
A feature like this saves money on hiring a receptionist and frees staff to handle more calls. Some business VoIP services offer a unified communications platform with one central hub for all communication channels.
Caller ID
Caller ID is an important feature that helps business phone users recognize incoming calls. This technology uses digital displays and online databases to display a caller's name and number on their screen. It could be better, though, and is prone to hacking and other security issues. However, VoIP can protect against these attacks by sending and receiving phone calls online.
VoIP services also allow businesses to change the caller ID name displayed to recipients. This is useful for companies expanding to new cities, as they can use dynamic caller ID to make it appear that their company has a local presence in the city. Some advanced services even pipe caller information from a business' CRM platform. This allows reps to quickly recognize incoming calls and keep conversations focused on customer engagement.
Call forwarding
For businesses looking to expand internationally, the ability to forward calls to multiple devices can be essential. This feature eliminates barriers preventing international customers from reaching your business, such as long-distance fees and service restrictions.
With the right call forwarding system, employees can answer business calls from any device, including smartphones, tablets, and computers. This can improve customer experience by ensuring the right people can answer customer questions.
VoIP systems can also be programmed to reroute unanswered calls to specific numbers or locations. This can prevent missed calls and reduce business costs. This feature is often included with many VoIP packages. It is important to choose a company that offers this feature to maximize the benefits of the technology.
Call center
A call center is a collection of employees handling customer service calls. It can help you increase productivity, improve employee satisfaction and boost sales.
Call center VoIP software features make connecting with customers and answering questions easier for your customer service reps. It also provides tools like automated call routing and voicemail-to-email transcription, making it easy for your team to deliver a great customer experience.
VoIP offers several benefits for call centers, including lowering costs and improving customer engagement. Its start-up costs are almost always lower than traditional landline systems, and its monthly rates decrease as you add more lines to your plan. It is also a perfect solution for companies with remote teams because it allows them to work from home.