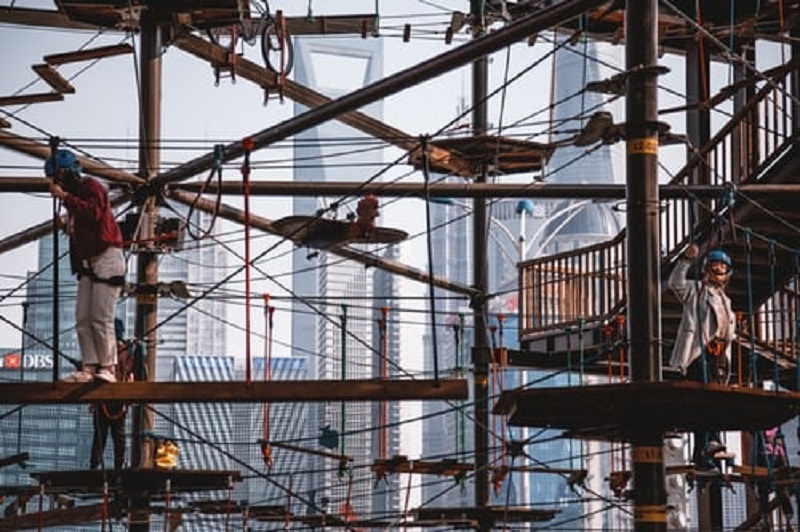 What You Need to Know About Insurance Coverage for General Contractors
As a general contractor, you've got a lot on your shoulders. Whether you're building stadiums or building schools or houses, you might have many subcontractors working under you. Each subcontractor has its own specialty, from framing to plumbing to roofing, and the list continues.
But have you ever asked yourself what happens if a person is injured, and decides to sue your business? What if the building you're constructing is destroyed by a fire?
Those are some of the reasons you need proper general contractor insurance.
Whether you're a commercial or a residential contractor, you need proper insurance coverage for your business. To get coverage at a competitive price, obtain a general contractor liability insurance quote from various insurance providers.
In this post, you'll see the types of business insurance that general contractors need to know about.
General Contractor Liability Insurance
---
General contractor liability insurance is essential for your protection as a contractor. It offers protection against claims of bodily or property damage.
The construction industry is an extremely aggressive and demanding industry, and the possibility of bodily injury is high. That's why you should obtain proper liability insurance to cover you against claims and property damage.
A good contractor liability insurance policy can offer protection against claims from accidents, injuries or property damage.
Besides, workers can unintentionally damage property. The damage can be from mishandled materials or tools, or during a remodeling process.
Sometimes liability insurance is a requirement when taking government contracts or other major projects. Subcontractors are also required to provide evidence of liability insurance coverage before being allowed to do construction work.
How Will You Benefit from Construction Liability Insurance?
---
With proper construction liability insurance coverage, you're protected against claims and lawsuits filed during the construction process. Here is how you'll benefit from having liability insurance:
It will protect you against costs and damages after a judgment.
Liability insurance will protect you against property damage or injury.
It will help cover court expenses, attorney fees, witness fees, among others.
It will protect your company as well as any claims against your company.
Workers' Compensation
---
Builders are at a higher risk of getting injured compared to other professionals. What happens if one of your employees gets injured when using a power drill, leaving him unable to work? Workers' compensation coverage will come to your rescue.
Most states require construction companies to have workers' insurance. This policy covers medical expenses and lost wages if one of your employees gets injured or killed while at work.
Property Insurance
---
What happens if your business causes damage to other people's property? This is where property damage insurance comes in.
For instance, if a pallet of shingles is damaged, property insurance will cover this financial loss. It will also provide coverage if a building under construction is damaged.
Commercial Contractor Insurance
---
Policies for small and large commercial contractors vary. Contractors with larger projects or the ones that require more than one year to complete need to buy commercial contractor insurance to cover the subcontractors.
Bid jobs from subs come at a relatively lower price because commercial contractor insurance is covered. This is mainly done for large commercial projects such as football stadium construction and school building.
What's Not Covered by General Contractor Liability Coverage
---
One major thing that is not included in the general liability insurance policy is auto liability. Since claims due to vehicle crashes happen more frequently, they are not included in the commercial general liability insurance. You'll need commercial auto insurance for this.
Subcontractors
Many insurance policies don't cover subcontractors in your liability coverage. To get full coverage, you should ensure that all subcontractors you work with have liability insurance with the same liability as yours.
Ask your subcontractors to provide a Certificate of Insurance as proof that they have insurance coverage. Also, the subcontractor needs to add you as the "Additional Insured" on their policy. Through this, the subcontractor's insurance company will be obligated to cover you in case you're sued for work done by the subcontractor.
If your subcontractor can't obtain liability insurance, you can include them in your commercial general liability policy as "Additional Insured." This, however, will come at an extra cost.
Mobile Equipment
You may be wondering whether your mobile equipment such as forklift is considered an auto or not.
This depends on whether your state requires you to obtain auto liability insurance for your mobile equipment. If it's not mandatory, then the mobile equipment will be covered by a commercial general liability policy.