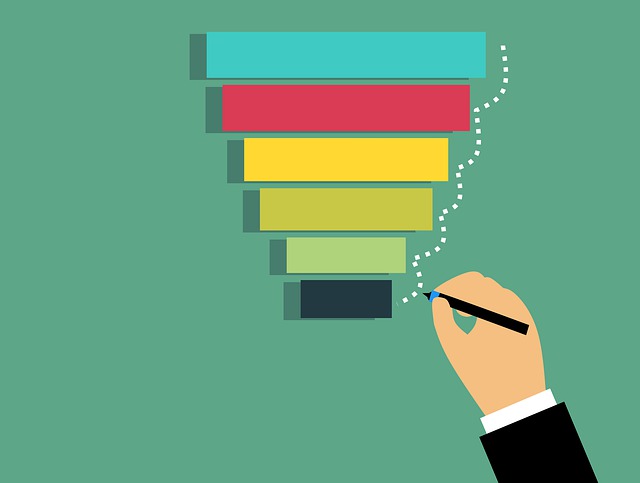 Key Sales Funnel Stages: Optimize Your Sales Leads
UX And Your Online Personas
---
UX Stands for User Experience, and refers to how your clientele perceive your interactive online materials, as well as the associated persona. However, it's not only that which can be explored by clicking on a link, or installing an app. UX also has a "customer service" element which involves staff, and a psychological element regarding content. All these things are considerable for sales funnels.
Your leads will be "funneled" from "Awareness" to "Consideration" to "Conversion". These are the key funnel stages of sales leads. You want to have clear protocols describing each aspect of your marketing plan throughout this process. Part of this optimization effort will involve "grading" or "scoring" leads using CRM software.
Customer Relationship Management software helps collect, consolidate, organize, and employ customer data. Clients can transition through digitally represented sales funnels toward conversion and client-status. All the information generated in the process can be maintained in reference to single clients across various profiles.
Such information management helps cater marketing to those clients most likely to convert to your products or services, and help you refrain from uselessly expending energy on prospects who just aren't likely to accept what your business provides. It also helps you avoid those who spend so little as to make their input to your operation less profitable than focusing on other leads.
Positioning Yourself To Provide Attractive Options To Clientele
---
Here's the thing: the best CRM software will not facilitate positive UX. For that, you've got to work on yourself as a business. Start with what you can control, like your internal technological operations. To help give you an idea, you might want to take a look at this effective network topology 2019 guide.
The way your network is set up will make your business more or less efficient. Increased efficiency produces satisfied clientele, helping you maximize every high-scoring lead. When operations aren't properly efficient internally, then those leads are easily lost in the bedlam of regular business operations. Essentially, it's leaving money on the table.
To optimize sales leads, you've got to optimize internal operations. This additionally extends to your public presence online. Your website needs to look professional and contemporary. Gone are the days of biannual updates, modern sites must be continuously optimized and additionally able to handle mobile interaction.
More people access the internet through varying mobile devices today than desktop computers. This change came in 2018, and only seems to be expanding as cloud computing propounds decentralization, and IoT (Internet of Things) devices come to define even our appliances.
Live Chat Software And Clientele Determination
---
CRM software will help you organize leads, network topology will help you organize your internal operations, and UX focus will help you optimize your website; altogether these things help maximize leads. Additionally, you want to add the latest trends pertaining to online interface to make yourself look current, and to capture the most relevant data from leads.
One especially effective means of acquiring this data while facilitating strong UX involves live chat software. This gives visitors the illusion of immediate customer service, and allows you to get them talking to the right people. At AccuWebHosting, you can find clear guidance regarding how to create a live chat software solution.
Some live chat options start with a programmed 'bot, then send the prospect to employees standing by. Other live chat options directly and immediately connect leads with your staff. Which best works for your business will likely depend on your business, but working with tech providers specializing in live chat software will save a lot of unnecessary trial and error.
Another thing that will help you funnel sales leads through key thresholds of the buyer's journey is examination of existing clientele. Know your market share, and know which clients are most profitable to your business. An MSP will have different clients than an interactive gaming business. An insurance company will differ from a healthcare operation.
Designing An Effective Lead Management Strategy
---
Determine which sort of clients make up your particular business's core clientele. Cater to those clients, and design outreach to match what they are seeking. You'll know their pain points intimately. Through the "awareness" stage of outreach, you can use such pain points to draw in prospective buyers naturally.
Content production is key for all stages of the buyer's journey, and you'll want to carefully differentiate introductory content—or "top of the funnel" content—from "closing" or "bottom of the funnel" content. Introductory content should tell the story of pain points target demographics experience. Closing content should have calls to action.
Be careful to design your outreach such that it specifically pertains to appropriate areas of the sales funnel. Monitor clientele through their sales journey with your business. Provide a positive UX, and carefully manage internal technology systems to greatest efficiency. Do these things, and you should see an increase in you most valuable leads, as well as more conversion.