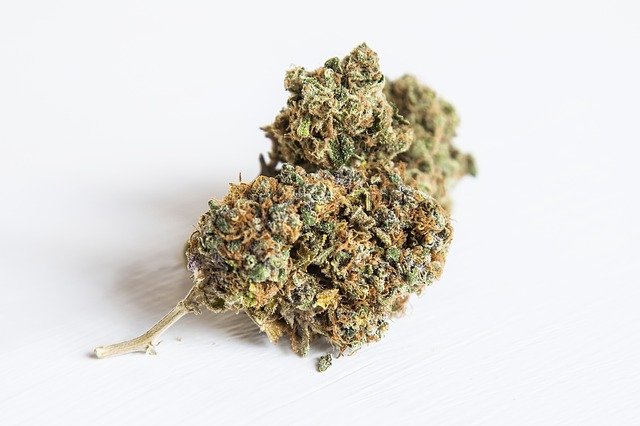 2 Marijuana Stocks That Look Ripe for Picking for In 2021
According to Statista, global spending on legal cannabis is expected to reach nearly $43 billion by 2024. With this in mind, it's no real surprise to see marijuana stocks regaining their momentum in the stock market over the past couple of months, bringing shareholders some handsome returns on their investment.
In recent weeks, many of America's biggest MSOs (multi-state operators) have posted strong earnings, and some are even setting record revenue growth. This in view of the fact that practically all of their target market was locked down in their own homes for large parts of the last 18 months, which saw the demand for cannabis products skyrocket.
As we near the latter stages of 2021, the industry appears eager to keep up its current pace while anticipating even stronger performance in the coming years. Particularly as the road to federal legislation is now well and truly on the cards, which would likely transform the entire industry and open the floodgates for exuberant increases in stock prices.
With that said, if you're ready to jump on the bandwagon and add some cannabis stocks to your portfolio, here are two of the top marijuana stocks to watch for 2021.
Canopy Growth Corporation
Canopy Growth Corporation is a popular Canadian cannabis stock-based out of Ontario. So why is this stock worth your investment? Well, CGC is a cannabis, hemp, and cannabis device enterprise that has specialized brands and cannabis products in many different varieties, appealing to a wide customer base. They offer dried, oil, and soft gel capsule versions of their products and operate their medicinal branches through both Storz & Bickel GMbH & Co. and Spectrum Therapeutics.
Storz & Bickel currently offer medical devices that are certified in Europe, Canada, Israel, Australia, and New Zealand, where Spectrum Therapeutics is a global medical cannabis organization dedicated to improving the standard of care for patients with unmet medical needs by assisting them in maximizing the medicinal effects of cannabis.
Spectrum is also dedicated to education, IP development, and research, furthering the public's understanding of the cannabis field, which is a nice touch, especially as public opinion on the plant is so important for the stock's future. Furthermore, CGC works in over 12 countries across five continents, making it one of the cannabis industry's most globally diverse participants.
Even though CGC stock has a market cap of roughly $7.5 billion (making it the most valuable Canadian marijuana stock on a major U.S. exchange), there is still plenty of potential for growth as the company expands into new regions and diversifies its product offerings.
Furthermore, carrying on from the federal legalization point made earlier, Canopy Growth is well-positioned to be among the key players from the Canadian sector that are standing to hit the big time when U.S. cannabis is legalized federally. In fact, CGC currently has an acquisition deal waiting in the pipeline for Acreage Holdings, which is set to take place once federal legalization takes hold. The main reason for this being significant to investors is the almost 20 U.S. state licenses Acreage owns, which will likely be worth their weight in gold in the coming years.
GrowGeneration Corporation
GrowGeneration Corporation, another well-known name in the cannabis sector, operates the country's biggest chain of specialized hydroponic and organic garden centers. They currently run 58 retail and distribution sites and carry and sell a staggering 10,000+ products, including organic nutrients and soils, innovative lighting technology, and cutting-edge hydroponics equipment for commercial and home growers.
In other words, the company provides cultivators and consumers with all the essential equipment they need to grow cannabis plants from the comfort of their own homes. According to Statista, more than half of respondents (52%) aged between 18 and 24 years old stated that they would grow cannabis at home if it were legal, with a whopping 42% of 25-34 years old saying the same thing. That's a potential goliath target consumer base for GrowGeneration to tap into once federal legalization finally does come around, which is why they make it onto our list of top two picks.
As for their current operational front, GrowGeneration is going from strength to strength, as they are in the process of acquiring HGS Hydro, one of the country's largest chains of hydroponic garden centres. With this acquisition, their total network will consist of 65 stores after closing the deal. Furthermore, the company recently acquired Mendocino Greenhouse and Garden Supply (MGGS), a hydroponic garden centre in North Carolina that services farmers in NC's Emerald Triangle, the nation's largest marijuana-producing region.
Final word
With August proving to be a strong month for most marijuana stocks after many MSOs delivered their strongest earnings reports to date, the future is certainly looking bright for investors. Aside from the substantial growth reports and rapid expansion to new markets, federal legalization of the plant remains one of the key factors that could serve as the catalyst for a monumental period of upside for these stocks.
If you're looking to gain some exposure to this upside, look no further than the two stocks we mentioned in this article, Canopy Growth and GrowGeneration, as they both look set to capitalize on their own segment of the market once the legalization floodgates have opened.