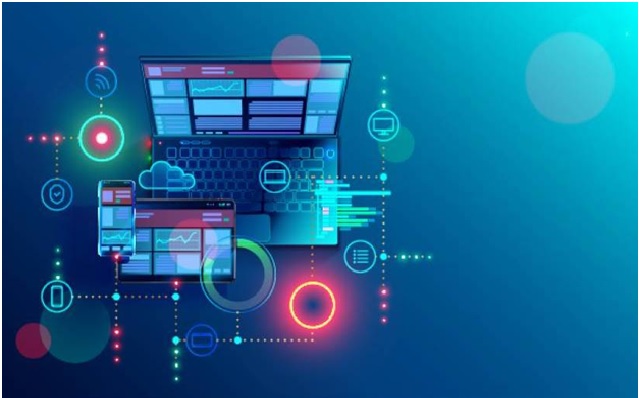 7 Fintech Apps and Services That Will Help You Trim Expenses
Tracking your business returns can be challenging if you don't have a record. Technology has made it possible to digitize payments through fintech apps. This fintech app development means that you can easily track your investments and returns and manage them efficiently. Fireart Studio can help in designing fintech apps.
Deciding on the best fintech apps can be conflicting because there are countless options to choose from. The following apps could be viable for your business.
Mint –best for budgeting and credit evaluation
Mint is a US-based app that records all of your business transactions. It analyzes everything and sends notifications for any suspicious transactions and reminders for any upcoming payments. Mint is the best app design that won't cost you anything. Mint can be useful in:
Checking available funds –you can link your banking details and check for balances at any time.
Tracking how your money flows
Trace transactions and know when you are about to reach a limit.
Develop a budget and outline your spending
Analyzing the credit score and provides useful tips
Mint will be viable if you are looking for a fintech app that automates your transactions.
MoneyLion
MoneyLion's unique feature is that it provides insights when accessing loans in three categories; lending, savings, and management. You will find MoneyLion useful in:
Online banking services
Keeping you in check with your savings thanks to the 5.99% APR loan feature.
Zero-fee instant transactions
Notifications on spending
MoneLion is viable in tracking investments, loans, and savings.
Acorns
This fintech app is suitable for people who struggle with investing or saving. It organizes everything for you and spares some of your change (acorns), and allows you to accumulate some cash over time. What do acorns do for you?
Analyzes your investments and automatically manages your portfolio.
Gets ETFs (exchange-traded funds) and provides insights on investments subject to your financial goals.
Choose to invest recurrently or once
You don't need minimum investments to start using acorns and set an IRA as your portfolio grows. Acorns monthly subscriptions start from as low as $1.
Chime
Chime is perfect for managing spending and savings without any hidden charges. It is convenient for budgeting and tips on automatic savings. What does Chime do for you?
Automatically deducts 10% of your paycheck and saves it in your account.
You can get paid two days earlier by depositing in
Automates real-time transactions and notifies you of your expenditure
Chime is viable for people who struggle saving as it will automatically deduct a percentage from your paycheck and save.
Stash
This app uses a micro-investing strategy to set aside some money for it to accumulate into huge investments. Its idea is for users to invest wisely and responsibly based on the companies they value. You should expect the following when using Stash:
Advice, tips, and insights on investments, thanks to the inbuilt feature, Stash Coach.
You will receive investment themes from different ETFs.
Though you don't have a minimum balance to start using Stash, you need $5 to invest with this app.
Nubank
This Brazil-based app provides invoices and tracks spending. Users will receive real-time notifications about savings, Nubank rewards, and credit cards. You can access your savings at any time.
Nubank is suitable for investors who love reward programs. Plus, you don't have to worry about transaction fees.
Coinbase
Anyone in blockchain investment will find Coinbase viable in trimming their expenses. You will receive real-time insights on cryptocurrency investments (buying and selling). Coinbase allows you to execute transactions instantly. You can also track your investments and manage your portfolio in real-time.