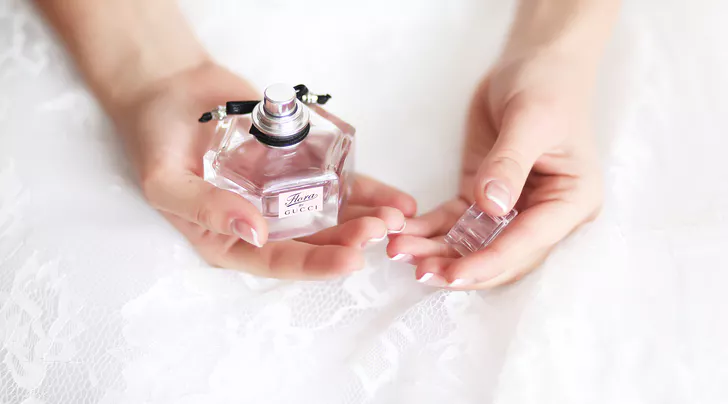 The One Perfume Mistake You Don't Want to Make on Your Wedding Day
Nobody would want to ruin their special day. So much creativity and planning were invested into this big day that we often forgot about the smallest details that tend to get unnoticed. One of them is choosing the right perfume. Traditionally, whatever your choice should match your personality, but the thing is there are lots of stuff that can affect your choice scent. Most commonly is your complementary bouquet. This does make a point.
Think and imagine having a primary rose bouquet but your perfume is formulated with a kick of spice or perhaps having a mixed bouquet but your perfume smells with a strong punch of citrus. Contradicting scents can be distracting and give you a headache that can turn into vertigo. Since scent is connected to your memory, you want to assure that you can spritz something good that will make you want to remember the day in the future.
What you should do is look for a popular and trusted wedding floral scented perfumes. It may be a hint of rose, lilies, lavender, jasmine, and a lot of plenty of options to choose from. Consider whether you want a never worn perfume kept especially for the big event, one you always wear, or the one you have worn for special occasions. Think about choosing the scent that your future husband can remind him of you to add an additional amount of intimacy throughout the ceremony. You can wear the same perfume you use when you first met each other, on your first date, on your first kiss, or on the day of his proposal.
Since the world of scents is like being lost in the sea, finding the best perfume that will perfectly match you to your big day will be a little bit tough. Thousands of smell over a single big event how is that even possible to choose the right one? You can check top trusted perfume brands at this website that might be perfect for you.
Here is the top 7 Floral Based Perfume that might be perfect for you.
---
Shiseido (Ever Bloom).

As this

feminine fragrance

unfolds on your skin, it's like lifting an assortment of jasmine, gardenia and orange blossom to your nose, fresh from the garden soil.
Dolce & Gabbana (Garden).

This Dolce & Gabbana scent unites florals, including frangipani blossom, with fruity notes and a gourmand base of vanilla and almond milk. It will transport you straight to a Mediterranean fiesta.
Gucci Bloom (Bloom).

A fresher take on Gucci Bloom, using green accords to add lightness to the original's spicy florals, which include tuberose, jasmine and Chinese honeysuckle.
Dior (Blooming Bouquet).

Dior's updated Miss Dior fragrance combines Damascus rose with peony. It's a soft and subtle perfume that's perfect for those first days of spring.
Daisy Love (Eau So Sweet).

The latest rendition of 

Marc Jacobs's classic Daisy perfume

 combines white raspberry, daisy tree petals, and sugar musk for a freshly feminine and

sweet scent

.
Gucci (Guilty Pour Femme Eau de Parfum).

Scibelli recommends this new Gucci fragrance because of its well-balanced mix of lilac, violet, geranium, and patchouli. It lingers throughout the day and night.
Prada (Candy Floral).

When you spritz this on, you will enjoy hints of limoncello sorbet, honey, caramel, white flower, and some musk, which keeps all the sweet smells from becoming overpowering.