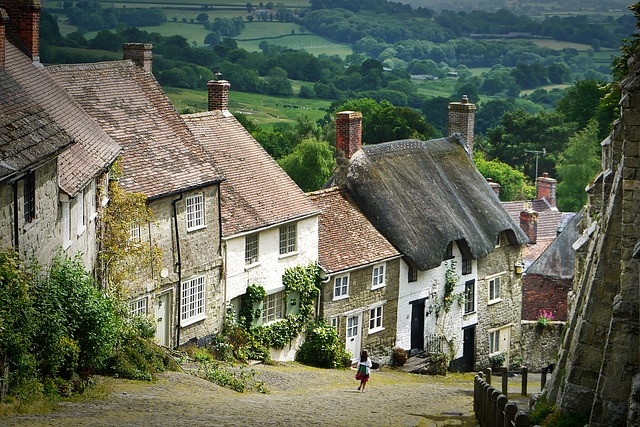 We all want and deserve the opportunity to see the many sides of our beautiful country. From the great green countryside landscapes, to the countless vibrant coasts, there is always somewhere new forus. Now is a great time to take your mind off everyday life, and start making some plans, you do not always need to go abroad to obtain that holiday feeling.
Cornwall
---
Famous for its ice cream and Cornish pasties, Cornwall has got plenty of places to visit. Apart from the luxurious beaches, and endless varieties of food, the area has a unique magical medieval history that will entice anyone. Tintagel is well known for its medieval ruins and ancient supernatural folklore, from giants, mermaids, Cornish pixies. What more could you want? It has been widely speculated to be the birthplace of King Arthur, though there is no proof that this man ever existed. Tintagel is a place that radiates an ancient ambience. You can even visit Merlin's cave.
Devon
---
From sandy beaches, to national parks, Devon is a place that will welcome you with open arms. Another location with a medieval past, the nearby towns are full of rich history. There are also plenty of fossil cliffs and unique formations that emanate visual excellence. The landscapes are full of character. This is the perfect place to spend a perfectly quiet week away and there's little wonder that there are some truly amazing retirement villages in Devon for us all to enjoy later on in life.
Jurassic Coast
---
This location is nearby to Devon, a unique destination for travelling tourists, The Jurassic Coast earned its name. Known for its stunning landscapes and rocks from the Triassic, Cretaceous, and Jurassic periods. Taking you out of the modern-day city mindset and into the historical past of the land. With 95-mile coastline, its great take to learn about the history of the land whilst taking walks along the sea front.
Stonehenge
---
One of the UK's famous prehistoric monuments, Stonehenge is more than just a collection of stones. They were placed with precision and were used to study the movements of the celestial planets over 5,00 years ago. The mysterious nature of the stone creates a certain ambience and to this day the stones are used in ceremonies and celebrations during the Summer and Winter Solstice.
The Lake District
---
Located in Cumbria, the Lake District is the perfect escape, with plenty of places to walk, cycle, swim, and settle for a picnic. The walks up hill will take you to breathe taking views, and the walks by the lakes will enable you to feel at peace at one with the landscape. From waterfalls to largest lakes England has to offer, the Lake District is the place to see.
We all need time to relax and escape our habitual patterns, and it does not always need to be a plane ride away. There is so many other locations in England that can make you feel that holiday spirit, so where will you visit next?