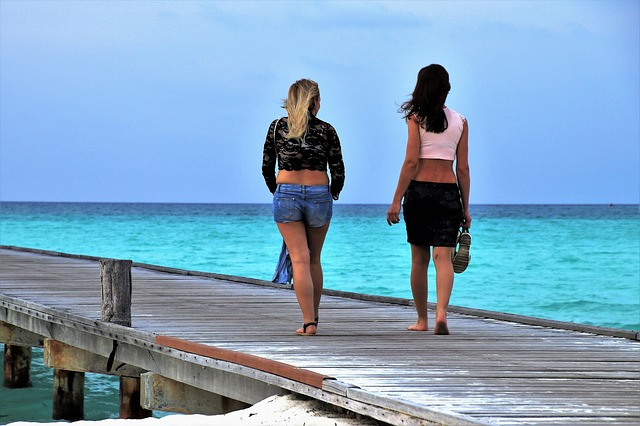 Perfect Relaxing Destinations around the World
There are many destinations for relaxing around the world that you can go to for your holiday. To identify the perfect one may be mind-boggling. Below are the perfect go-to spots the world over. The experience you will have here is like no other.
You will enjoy lots of water which is very therapeutic. Whether you just want to watch the waves, swim or swing your legs in the water, the onus will be on you. The beaches are a great way to calm you. If you are not a water person, there are other serene settings such as forests, mountains, historic sites and soothing massage spas that you can explore.
Maldives
---
The Maldives is located in the Indian Ocean, South East of Sri Lanka. They are one of the perfect places for relaxing in the world. They comprise 1129 islands of which only 200 are inhabited. You will have a choice of spending in underwater resorts or over water bungalows. The refreshing water all around will soothe your tired and stressed-out body.
 There is no shortage of activities as you take in the powder-soft white sandy shores and coral atolls. If you are a water sports person, you can scuba dive, snorkel, paddle boats, and fish. You can also visit their world-class spas and sample the fresh seafood served in their hotels.
Kauai, Hawaii
---
This is the fourth biggest of the eight Hawaiian Islands. It is also known as the Garden Isle owing to a large forested area within it. Some Hollywood films have been shot on location in this magnificent island. It has a rich natural history that will keep you hooked throughout your stay there.
It is a perfect destination for relaxation because of the stunning beaches, snow-white sand, the Sleeping Giant mountain ridge, caves and lots of calming waters all around. Though swimming is impossible, you can engage in surfing. There are spectacular waterfalls and pronounced cliffs to observe all day. You may also go hiking through nature trails in the rain forest.
Kauai was named as the top spa destination on earth by World Spa Awards. As such, you need to pamper yourself in one of the many spas. You will receive deep tissue massage, facial massage, body treatments, hot oil scalp massage, hot stone massage, mud baths, and other wellness services. These spas include Anara Spa, Spa by the Sea and Spa Makaiwa.
Dubai, UAE
---
There is nowhere more relaxing and revitalizing like Dubai. This city has captivating Persian Gulf views and historic landmarks against a desert backdrop. Some numerous unique attractions and activities will wipe out all your stress and rejuvenate your soul. They include the towering skyscrapers, indoor skiing, splendid beaches, gold and spice markets, and varied water sports.
Other activities include camel rides and races; and dune bashing. Your vacation would be incomplete if you do not visit the many spas in Dubai. They offer a once-in-a-lifetime encounter. The beauty and wellness spas also offer mud baths, full-body, facial or hot stone massage.
Vancouver, Canada
---
If you are not sure what can exactly help you relax, then you need to head to Vancouver for a mix of everything. There are beaches, mountains, historic towns, interesting parks, several museums, nature trails, and a swaying bridge. Vancouver Island which can be accessed via a ferry, the Science World and Canada Place are a great addition to this mesmerizing destination.
The weather in Vancouver is good and there are lots of activities for all the four seasons of the year. These include whale watching, mountain climbing, outdoor skating, skiing, snowboarding, snowshoeing, hiking, sightseeing, dining, and shopping. You can also camp, fish and play golf.
Cape Town, South Africa
---
Cape Town is the capital city of Eastern Cape Province in South Africa. It is also a port. There are so many attractions in this place that your relaxation will be guaranteed. You will be spoilt for choice as to which areas to visit.
There is the famous Robben Island where the late Nelson Mandela was held, Signal Hill, Table Mountain and Cape Peninsula. You can visit Kirsten bosch Botanical Garden, Green Park, Storm's River Mouth, and Tokai forest. There are many beaches including Sea forth Beach and Camp Bay Beach. Some of the historic sites and museums will also take your mind off your normal routine.
Whatever your hobbies and tastes are, you can be sure you will not miss something to do in Cape Town. You can watch hippos on the Limpopo River, penguins in Boulders Beach or wine making in the many wineries in that city. You may also engage in outdoor activities such as surfing, hiking, paragliding, going by cable cars or mountain biking.
Make a point of visiting some of those perfect destinations above. You are sure to enjoy yourself and go back home rejuvenated. There will be lots of memories to be treasured long after the holiday trip.