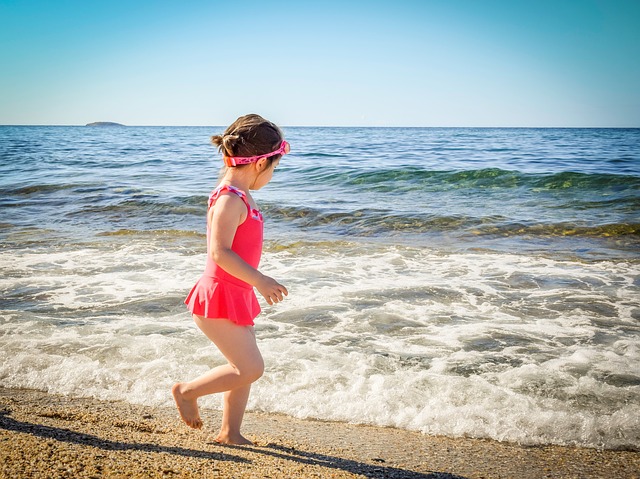 Why Traveling Is Important for Kids Development
Thinking about the best birthday or Christmas present, most of us have plane tickets to some distant country in mind. As adults, we simply love to explore various places, learn about cultures, taste specialties from different cuisines, and so on.  But when we think about gifts for children, we tend to believe that toys are the best option. Are they, though?
Let's stop to think about it. Children get so drawn to some toys that it becomes virtually impossible not to buy them. We live in a world of great mass production of everything that they will very quickly lose interest in and start wishing for something else that is "the toy of their dreams."
When you consider how much money you spent on something that ends up collecting dust, you can't help but start thinking that traveling with a child can be a nicer and way more valuable investment.
We will take a look at some of the ways how travel is useful for the development of children. Before we go on, don't forget to buy the best backpack diaper bag — a must-have when you are traveling with a baby or a toddler.
Travel With Children
---
It is hard to single out one or even several reasons why we love to travel. There are so many things we get from our trips — trying amazing dishes that we couldn't possibly imagine, discovering and learning new things, admiring beautiful landscapes, just to name a few.
Many people got the chance to travel and learn about the wonders of the world only as adults because their parents didn't have time or couldn't afford to take them on trips. Now things changed, at least for those who are living in the occidental world. We are making more money and have chances to organize our time better. Therefore, we can offer these experiences to our kids and develop their passion for exploring the world from an early age.
Some people are thinking that there isn't so much point in traveling with young children as they will be bored and won't remember anything. Various studies have shown travel's positive impact on kids regardless of their age. Similar to reading to young children, traveling promotes growth. They will acquire many skills from these unforgettable experiences that will be useful much later in life.
Better Understanding of the World
---
Whether you are visiting places near your city or those that are far away, kids will get a clearer picture of how big the world is. Schoolchildren have undoubtedly seen the map or the globe, but seeing the places will certainly make a more significant impact. They will understand not only the size but also the differences between countries, languages, food, customs, and so on. That said, travel incredibly opens their minds and broadens their perception in ways that formal education can't compete.
Being Independent
---
Something that often upsets kids is that their independence is limited. On the one hand, limitation makes sense because they are little, on another — autonomy, and their understanding of it is essential. When you travel with kids, it is possible to give them some independence. For example, they can pack their luggage. It means that they need to think about what is more useful to take, how to pack everything, and so on. They should also be responsible for carrying the backpack, so they need to consider the weight as well.
Learning About Differences
---
Children can have a rather unfriendly attitude when they aren't familiar with something or someone. Usually, that's because they are afraid. What they experience while traveling teaches them that some things are merely different from what they are used to. It doesn't mean they are wrong in any way – just different. The more they are exposed to all kinds of different cultures, the more they begin to appreciate and value them. This also enhances their curiosity, imagination, and hunger for more knowledge.
Overcoming Shyness
---
A lot of times, children can encounter situations that shake their self-esteem and make them shy. However, when they are somewhere else, things can change. Since they are in a new place where nobody knows them, they can feel more confident to interact with people and maybe even make new friends.
Better Communication at Home
---
Often when your kids come back from school or training, and you ask them about their day, they will say that there isn't anything to tell.  It changes when you travel together because it includes a lot of adventures, excitement, expectations – there is something to share before, during, and after the trip. Whether you are camping or going for a week to Paris, you will have a lot of beautiful experiences and memories to cherish, exchange, and laugh about.
Better Performance in School
---
Okay, yes, getting a formal education is essential, especially in terms of getting a good job and having more money later in life. But the fact is that textbooks are usually dry and dull, and we are learning to be scored well but not actually for ourselves. In another environment, kids are focused on the trip itself and all the things they will enjoy doing and seeing, not learning. At the same time, during travel, they will effectively learn much more than they would do during the whole semester in the classroom. They are learning while having fun and, most importantly, without pressure to excel.  Studies have shown that children who are traveling with their parents do much better in school for this reason.
Conclusion
It is possible, of course, that you feel nervous traveling with your children. We agree it can be challenging because kids don't share our interests and tend to be demanding, bored, or overexcited. Keep in mind though that travel is the best way to ensure your kids learn to gain the experiences they need in life. It is also fun, exciting, and you can all learn and grow as a family. What are the things you like most about traveling with your kids?