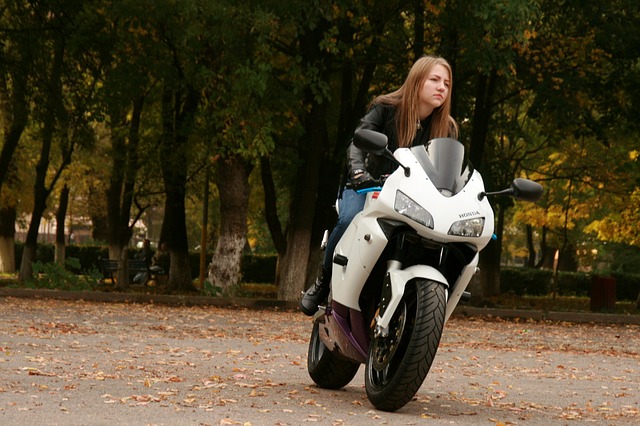 The world is full of great landscapes to explore and going to those appealing sceneries on a motorcycle is incredibly fascinating and enjoyable. You can experience any kind of riding from bike rallies to road trips through twisty mountain passes, flat grasslands, or curvy ocean highways in almost every part of this wide world. In addition to the adventurous nature of road trips, they need lots of planning for smooth traveling. After choosing your destination and ride, the next important thing is packing your stuff. Many people make a mistake of doing over packing or under packing. Even if you are doing road trips for years, the question of what to pack comes up for every trip. When it comes to packing, it's better to start early planning, preparation, and manage space effectively. Whether you are going on a 250 miles tour or 2500 miles tour, these packing hacks will surely save you from many troublesome situations and let you enjoy the ride. However, for a guided motorcycle tour, you will need to bring significantly less luggage with you because most of the guided tours bring a support vehicle, that carries the luggage, with them.
What to include in your packing list?
---
We can't pack everything even for our extended trips because we are minimalist and follow the golden rule for packing "less is more". Here are some must bring essentials for your motorcycle road trip.
Your Documents
You should take your passport, driving license, bike registration, travel insurance, maps, visas(if road-tripping cross country), and credit cards. All these documents are very necessary if you don't want any inconvenience on the way.
First aid kit
First aid kit is very handy when you encounter such problems are allergy, altitude sickness, stomach issue, minor accident, malaria, headache, or flu. So, it's wise to bring a supply of any or all first aid items you could potentially need while on the road. Some common items include band-aid, bandages, antiseptic, painkillers, stomach pills, etc.
Your essentials and camping stuff
You may need some clothes(more tops and fewer bottoms), tennis shoes, a swimsuit, your toiletries(packed in toiletries bag), underwear, socks, and a jacket. Moreover, bring camping stuff including a small tent, sleeping bag, and a torch. Bringing a reusable water bottle is also a good way to keep yourself hydrated.
Motorcycle gears and toolkit
Your motorcycle gears should include a helmet, gloves, jacket, boots, and a raingear. For basic maintenance, you should have a toolkit for your ride because it is sometimes impossible to locate a mechanic, especially when the next town is 100km away. Additionally, bring motorcycle spares like brake and clutch lever, extra tube, plug, etc.
You can keep all your luggage safely and securely in motorcycle tail bags and trunk bags.
How to do your packing efficaciously?
---
It's really important to use your packing space wisely for efficient packing.
Roll your clothes
Rolling takes less space than folding and your clothes will not get wrinkles when they are rolled. Once you are done rolling, place pants and tops in your suitcase before shoes and other items except for the heavier ones.
Place heavier stuff at the base
It's wise to place your heavy items like shoes, books, hair tools, and binoculars at the lower end to keep balance. If you don't do this, these heavy items will smush the other luggage. To use space effectively, place socks, underwear, and other small items in your shoes.
Line Your Bags with Plastic Sacks
You can make layering of plastic bags to save delicate items from accidental pulls. They will also save your clothes from wrinkling.
Organize your liquids bags
It's better to stash all liquids in a separate carry-on transparent bag. If you keep these items with your clothing and other stuff, because of leakage you might find yourself in a situation you don't wish to be in. Moreover, place all breakable items very safely.
Pack dual-purpose items
If you bring two-in-one kind of things, you will have to pack half items. These dual-purpose items could include pants that turn into shorts or their stuff is comfortable enough to use as sleeping trousers, a jacket that turns into a travel pillow, shoes that are well-fashioned, and could be used for running, etc.