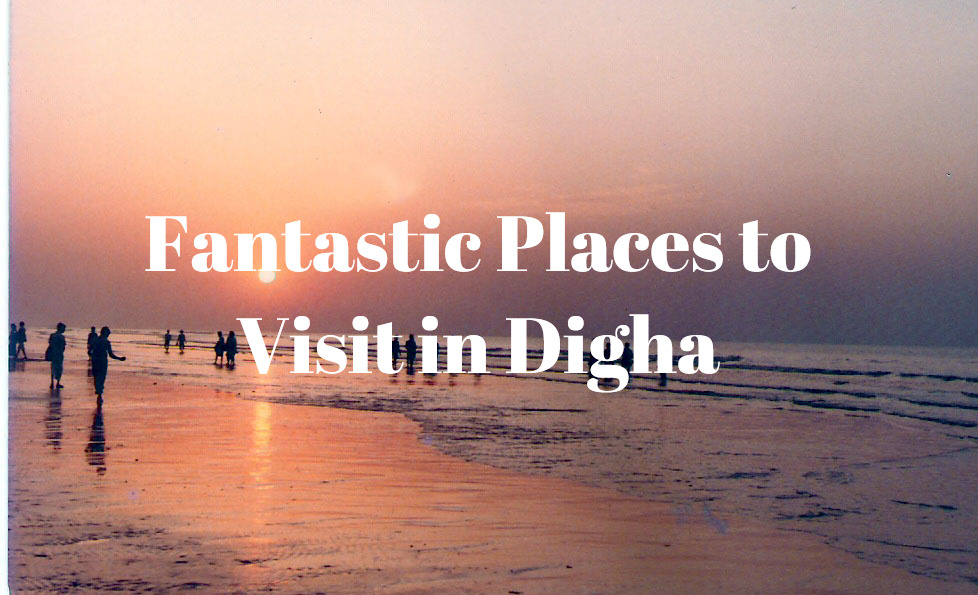 6 Fantastic Places to Visit in Digha West Bengal!
If you're in search of a spectacular beach town, look no further! The stunning places to visit in Digha West Bengal will leave you mesmerized to no end. Think hypnotic beaches, ancient temples, swaying palm trees, and a serene ambiance. Digha is one of the most underrated places to visit in India. Although a lesser-known destination, there are so many Digha India points of interest that you cannot possibly cover them all in a single trip. Just look at a few Digha sightseeing videos online to see what we mean! Check out some of the top places to visit in Digha we've compiled just for your benefit. Visit as many of these phenomenal places as you can!
The Most Popular Digha India Points of Interest
While there are many reasons to visit Kolkata, there are a lot of awesome places to visit in Digha as well. You can visit many of them even if making a short and unexpected trip on last minute flights. Choose what type of attractions you'd like to enjoy first depending on your likes and preferences.
1. New Digha Beach
---
Click some of the most amazing Digha beach photos at this spectacular of all places to visit in Digha! The best time to visit Digha beach is during weekdays when crowds are less. You can enjoy the stunning scenery, pristine waters, and pleasant weather a lot more and in peace. Incredibly well-maintained, the New Digha Beach is a popular hangout spot for couples, families, and friends alike. You can spend an entire day just lazing about at the beach. Enjoy this new Digha picnic spot as best as you can!
2. Digha Marine Aquarium and Research Center
---
Digha Marine Aquarium is among the topmost attractions for marine-lovers to explore. One of the most popular places to visit in Digha especially for kids, this is among the largest and extremely well-equipped in-house marine aquariums in the country. This enchanting ocean world with its gigantic tanks is home to spectacular sea creatures such as sharks, lobsters, sea anemones, crabs, and rays among other things. Visit even if you don't have kids. Watching the exotic specimens will delight the child in you.
3. Talsari Digha Beach
---
Talsari Digha beach is also among the most stunning spots to visit in the region. This is among the best places to visit in Digha especially for those looking for a secluded place. The scenic stretch of land is lined with lush palm trees and offers spectacular views of the distant mountains. A far cry from the crowded Digha beaches, this tranquil place is ideal to visit and spend some quality time with loved ones. The picturesque beauty, the soft sound of waves crashing onto the shore, and the soothing sea breeze is an experience worth having.
4. Amarabati Park Digha
---
This is among the most peaceful places to visit in Digha when arriving on business class flights. Offering lush greenery in the form of seasonal flowers and spectacular lawns, this is the ideal new Digha picnic spot for all types of travelers. There is a ropeway ride offered across the park which allows you to enjoy scenic views of the park and New Digha region below. Also, there is a remarkable mini-lake at the park where you can enjoy fun boating activities. There is a host of seating areas all over the park for visitors who'd like to sit and enjoy the view.
5. Chandeshwar Temple
---
Dedicated to Hindu deity Shiva, the white-marble Chandeshwar Temple is among the top religious places to visit in Digha West Bengal. There are several sculptural depictions of important scenes from the Hindu mythology at the temple. When the annual holy fair is held, the temple comes alive with all sorts of activities and stories that showcase the legend about the Hindu deity. This is the best time to visit the Chandeshwar Temple and be a part of festive celebrations. His followers are immersed in revelry and the place is visited by tourists as well.
6. Shankarpur Beach
---
Since Digha is a beach town, you can expect to find several amazing beaches here. Shankarpur Beach is among the best places to visit in Digha for relaxation. Replete with stunning trees and gorgeous waters, the beach is among the most scenic places you'll ever come across. You will also be able to find several fishermen at work. Watching them cast their nets into the sea from boats and the beach itself will be an experience like no other. You can also offer to lend a hand to them. Also, there are several ancient temples in the beach's vicinity you can visit.
The above-listed are just a few of the many incredible places to visit in Digha West Bengal. Thereby, when you book US to India flights, make sure it is for a trip to this fabulous place. Although offbeat, Digha is among the most remarkable places to visit in India. Come down and explore as many of these thrilling places to visit in Digha as you can!