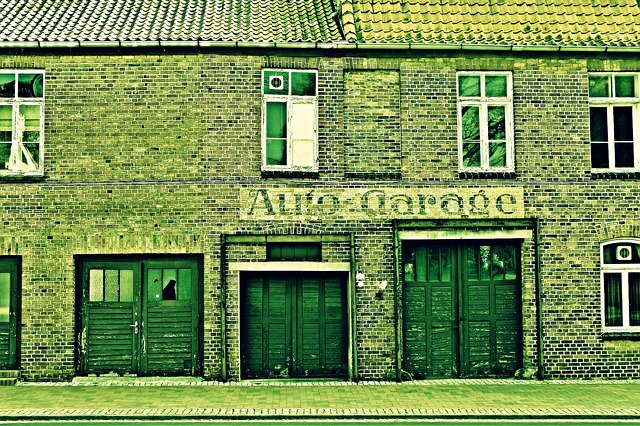 7 Questions to Ask a Garage Door Company Before Hiring Them
Choosing the right garage door company for you can get you a long way in choosing your perfect garage door. Said to be one of the most used facilities within the home, it's never been more important to choose the right company to not only install your garage door, but to service all of your garage door repairs for years to come.
Before you choose your garage door company, take a look at these 7 essential questions to ask a garage door company before hiring them.
1) How Many Manufacturers?
---
When deciding which door is best for you, it's always important to have a wide variety of manufacturers available to you. If a company only supplies one manufacturer, you may want to find out why that is. By having a few different options to choose from, you get more choice in terms of the style, material and colour for your garage door.
2) How's Their Reputation?
---
Before choosing your garage door company, it's always useful to do your own extensive research. What's their reputation like? While you may not want to ask that question directly, it's still important to ask around and research the installation company, as well as the manufacturer of the door before taking them on. If the door is of poor quality or the installers are terrible at mounting doors, you'll be able to clock their complacency straight away. Safety is imperative while garage roller doors are being installed or fixed. Accidents can happen, so it's essential to look for a garage door company with a long track record with employees that have years of experience in garage door repairs.
3) Do They Know About R-Values?
---
R-Values can be important in the industry as they measure how energy efficient a door is. A sectional R-Value relates to just one piece of the door, while an installed R-Value considers the whole door. Most manufacturers display their sectional R-Values but not their installed R-Values. Before choosing your garage door company be sure to ask them to explain their R-Values to you.
4) How Compliant Are They?
---
A garage door company is required to adhere to all residential guidelines and certifications, including the Occupational Safety and Health Administration (OSHA), and the Environmental Protection Agency (EPA). Enquire with the garage door company whether they fully comply with all regulations, so that you can ensure that you and your family are not exposed to unsafe installation practices that can lead to further future issues.
5) How Qualified Are They?
---
Be sure to find out who works for the garage door company and how well trained they are. Considering that you'll be allowing these people the privilege to work in your home, it's important to find installers that have the most experience and that are trusted with garage door repairs. Are their employees full-time? Or are they sub-contractors? Have they been fully trained or are they apprentices? And what qualifications do they have?
6) What Hardware do They Use?
---
It's absolutely paramount that quality mounting hardware is used when looking to correctly install a garage door. While some companies are known for cutting corners to save money or offer lower prices, the truth is that you get what you pay for, and if your door is mounted with poor hardware this can increase the risk and safety concerns for all garage roller doors. The small amount of money you might save initially may come back to bite you, as cheaper prices for poor quality products and services can ultimately lead to more problems further down the line.
7) Do They Offer any Guarantees or Warranties?
---
It's important that your chosen garage door company offers and gives you a warranty or guarantee on all parts, as well as labour directly on a work order. This ensures that the garage door company stands fully behind their products and employees, and that you have peace of mind knowing that the safety and manufacturer guidelines are being met for all their garage roller doors.