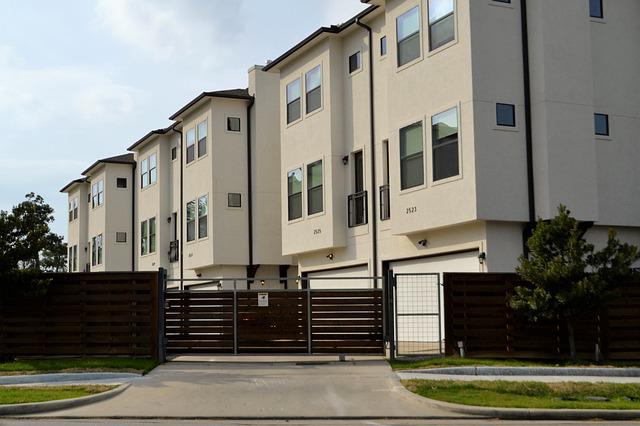 How to Rent an Apartment in No Time?
If you are looking to rent an apartment, here are a few tips to get you started. Make sure you check out all the important details: find a property management company, get a co-signer and secure a security deposit. Lastly, always make sure you inspect the apartment before signing the lease. Follow these tips to get the best apartment possible. Good luck! We hope these tips help you rent an apartment in no time!
Find a management company
While you can rent an apartment on your own, if you'd like a more hands-on approach, consider working with a property management company. These companies help you to get answers on how to rent apartment? These companies specialize in marketing your home and finding tenants and apartments for rent. They also screen prospective renters, conduct a thorough background check on applicants, and oversee move-in and move-out activities. This makes the entire process run more smoothly. It's also much more likely that tenants will leave good reviews about their rental properties.
Before you can find a management company to manage your property, you must provide your credit score. Your credit score can make or break your rental application, so it's important, to be honest. Having a low credit score won't automatically disqualify you from the apartment, but it will likely result in a higher security deposit. The more accurate your credit score is, the less likely your application will be denied.
Pay a security deposit
A security deposit is a money provided to the landlord or management company by a prospective tenant. This deposit is typically one to three months' worth of rent, but landlords may charge more if you have bad credit. While this money is generally refundable, you should keep in mind that it is not refundable if you break the lease or miss a rent payment. Luckily, there are some things you can do to minimize the risk of this happening to you.
When paying a security deposit, make sure that you read your lease thoroughly. The landlord may require a non-refundable move-in fee. This fee may cover application, screening, and cleaning fees. Make sure to read the lease before signing it. Typically, the security deposit is not the same as the last month's rent. Moreover, if you're planning to use the security deposit as rent, you should provide a proper 30 days notice to the landlord.
Inspect the apartment before signing a lease
When inspecting the apartment before signing a lease, you can complete a checklist with the landlord. If you are not able to do so, you can do so yourself, but you should have a trusted friend who can be a witness for the landlord. Be sure to note down any problems you find and mark "OK" beside areas that you think are acceptable. Check out the basic safety features and structural elements of the apartment. Look over the appliances and furniture to determine whether they are in good condition.
Next, you should check the carpeting in all rooms. Make note of any signs of wear or tear. If there are any areas where you cannot walk around freely, you should take pictures and document the condition of the carpeting. Discuss any carpeting issues with the landlord. Another important part of the inspection process is checking the windows. Whether they open and lock properly, you should note any damage to the glass and screens. If you notice drafts, you should take notes on those as well.
Get references
When it comes to renting an apartment, it's important to have good references, which fall into three main categories: past/current landlords, current employers, and personal references. Personal references come from people who know you, such as a former or current boss or teacher. Your references can speak to your professionalism and work ethic, and they can also provide insight into your ambitions, values, and goals. Personal references are a valuable tool for landlords, as they provide measurable information on a prospective tenant.
A landlord should check a tenant's criminal history and sex offender registry. They should also call references to check the applicant's employment history and credit report. Ask about payment history, move-out rules, and other aspects of the applicant's life. If there are concerns, these questions should be addressed early. Once the landlord is satisfied with the tenant, they should rent the apartment. But how do you know if they are trustworthy?