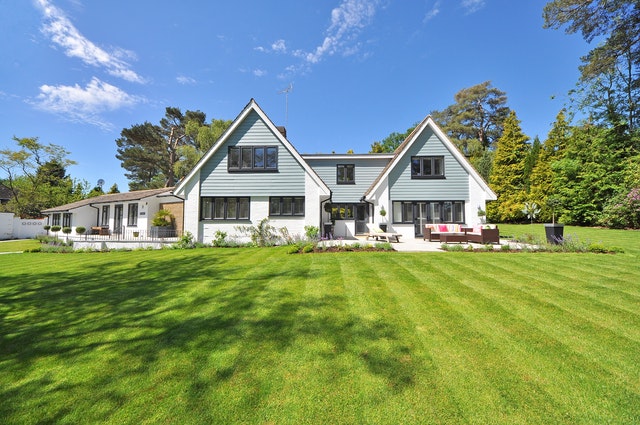 Building Your House – Things To Keep In Mind
Building a house is never easy. It involves a lot of stress and hard work along with the joy of seeing your house coming together. Usually, new home builders can face multiple challenges. To make it easier for you, we have put together a small list of things you should keep in mind when building your own home.
Budget
One of the most important things when it comes to building a house is to budget. This ensures that you do not overspend- whether it's on materials or on designing. The easiest way to make a budget is by dividing building your house into various parts. Now, assign a budget to each part. For example, divide the main components- material, contractor and extra. Now assign a budget to each of these based on your research. Having some budget for the "extra" parts lets you have additional money in case you need it. This also ensures that if you face any issues, you have a set budget aside. Having an 'emergency' budget ensures that you are not panicking in terms of money in case something goes wrong.
Materials
The most important part of house building is the materials that you use. It is important to ensure that the materials are not only of good quality but also sustainable. This will reduce your carbon footprint while also encouraging the use of sustainable materials in the market. Another thing to keep in mind when selecting the material is to ensure you are using local material. This ensures that you are not spending extra money on the transportation of material and the material you are using goes with the weather, climate and other conditions of the place.
One way you can ensure you are being sustainable when getting material for your house project is by ensuring it is ethically sourced, especially when it comes to the wood and the foundation material being used. Also, ensure that your labour is ethically being paid.
Get the perfect team
Building your house the way you want to is not possible unless you have the perfect team and the right support to help you with the process. An architect and a building contractor are going to be the first people that you employ- they must be in tune with your plans as well as each other. Establish proper communication with them so that the process can run smoothly. Find several builders and ensure that you interview each one of them. This will help you understand what you want in a builder and what the builders can offer. One thing you can do to ensure that the builders are what you are looking for is by asking them for their finished project pictures. This way you will be able to understand how you and the builder are compatible. Look for a person who understands your plans for building your house, listens to your needs and provides proper, insightful advice on the building process.
Consult a professional gutter installer
Gutters are extremely important for the health of your house as well as its residents, especially if you live in a rainy region. If you get your gutter drainage installed too close to the property, the rain water will likely seep into your foundation and shift it- this can lead to cracks in walls and even the collapse of the whole house. Avoid this by getting a professional gutter installer and specialist to do a site inspection and give you suggestions about your gutter installation process. You can click here for a free site survey.
The process is long
Building your house does not end with, well, the finished construction. It is just the start. There are a lot more expenses that you need to keep in mind- installation of heating and cooling systems when the house is being built, figuring out the wiring for appliances as well as the sockets, paints, outdoor landscaping and the interior designing. The process of building your house, from outside to inside is a long one and can take up to several months. You must consider the interiors of the house when constructing the exteriors- would you like your rooms to have lots of natural light? Then get bigger windows and skylights included in your construction process. Or if you would prefer every room to have a balcony with French doors? That needs to be added to the construction as well.
Consider hiring a designer
Hiring a designer can make the building process much easier and simpler for you as the designer will be taking care of everything. While your builder can help you out and provide advice, they are not designers and would not look at your house from a design perspective. Hiring a designer ensures that you get the exteriors you want, without the stress.