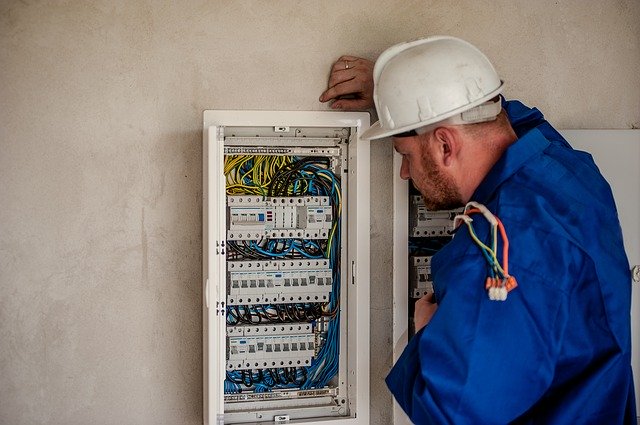 Essential Things You Should Know When Hiring an Electrician in Sydney
Sydney is the capital of the state of New South Wales and is surrounded by the Hawkesbury River, Woronora Plateau, the Blue Mountains, and the Tasman Sea. The city boasts of being a top financial hub, not only in Australia but in the Asia Pacific region. It is well-known for its robust financial, tourism, and marketing industries.
Sydney is the most populous city in the Land Down Under, with over 5 million residents. While it is one of the most expensive cities to live in globally, over 60 per cent of people in NSW still call Sydney home as it still ranks high in terms of quality of living.
The city is famous for its beaches, clean surroundings, friendly environment as well as access to the best services that will ensure the comfort and safety of any home, such as licensed electricians. Note, however, that while you can easily find electricians or contractors online, you still need to learn the necessary information about hiring a Sydney electrician so that you can experience service that exceeds your expectations.
What Qualities Should You Look for in an Electrician?
---
Since the quality of electrical work outcome relies heavily on the electrician you end up hiring, you should be discriminating to find the most competent one for your needs. Here are some qualities you should consider:
Expertise
NSW ensures the competence and expertise of its electricians by mandating that all electrical works be carried out by licensed professionals only. As such, you should ensure that the person you are considering has a valid electrical license by asking the electrician to show his or her credentials or by verifying online.
Reputation
Apart from having a license, it is best to find an electrician with an excellent reputation. You can learn more about the electrician's conduct and performance when doing actual work by checking customer testimonials and reviews or personally calling references he or she gave you.
Honesty/ Transparency
Another mark of a reputable electrician is honesty. A truthful electrician will provide details about the services that you need and the rates you have to pay for each. A transparent electrician will also give you detailed cost estimates and will take the time to explain the electrical problems in your home and what he or she intends to do to address them.
How Do You Prepare Your Home for Electrical Works?
---
Apart from taking the time to select the right Sydney electrician for the job, you may consider the following tips to make the process more convenient for the electrician you hired. Note that proper preparation will not only lessen the work time but can significantly bring down the service cost as well.
Make a detailed list of everything you want to be serviced and your electrical needs so that you can discuss them to the electrician when he or she arrives in your home. Being straightforward with what you want can prevent confusion and can make the electrician's job easier.
Ask all your questions before the work starts so that you will not disturb the flow of the job.
Inspect the area that needs electrical work and move furniture, fragile items, and other things that can hamper the activity of the electrician.
Since your home will be out of power during the electrical work, plan your day accordingly.
The information discussed above will help you in finding a reputable licensed Sydney electrician that you can trust to do electrical works in your home. Keep them in mind so that you can be assured of a satisfying experience and high-quality work.