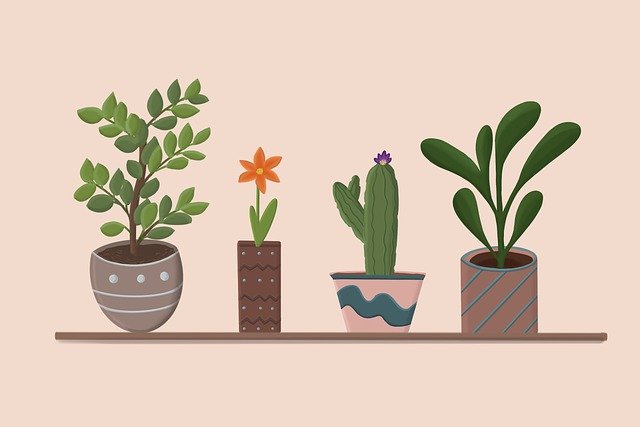 5 Tips For Choosing A Plant Delivery Company
The traditional ways of shopping for plants, or basically for anything else, consist of you going to a physical store and picking up everything you need. Apart from that traditional method, though, there is now the option of having plants delivered at your doorstep without you having to leave the house. This has become a rather popular solution for many people, simply because it is extremely convenient and, well, easy. And, we definitely all love easy.
If you've recently discovered this option and you feel that you're willing to use it, then there is practically only one single thing left to do before having those products delivered to your home. In plain words, you will need to choose the best plant delivery company for you, and that can be a tricky process, especially for beginners. Just because it is sometimes a bit tricky, it certainly does not mean that it is impossible. To say it differently, your chances of choosing the right company are high.
Of course, those chances are high if you end up making an informed choice. If, on the other hand, you decide to choose by playing "eeny, meeny, miny, moe" or a similar game, then you are certainly highly unlikely to make the correct choice here. I suppose, though, that you won't leave things up to chance and that you won't base your decision on a game like that. After all, you do want to get the best services and the best plants.
Well, you will undeniably need to step up your game and do some important research if you really want to find and choose the best possible plant delivery company for you. The thing is, you might need some tips along the way, especially if you're new to this entire idea. If you feel that you do need some tips, then I would advise you to continue reading, since I've prepared a list of those for you and I'm sure that you'll find them useful. Let's start.
Now, if you first need some tips on how to choose the best plants, say, for your garden, then you should check this out: https://www.wikihow.com/Choose-Plants-for-a-Garden 
Get Recommendations
Whenever people want to use a certain service, the first step they usually take is this. They talk to the people they know and take note of their insights and the experiences they might have had with certain firms that provide those specific services. Well, you should do the same when it comes to choosing plant delivery companies. In few words, you should try and get some recommendations from the people you know.
Make sure, though, to ask the right people for these recommendations – i.e. those that have used services like these in the past. And, of course, listen carefully to what they have to say. If they end up having certain valid complaints about certain companies, then you might want to think twice before deciding to cooperate with those specific companies. On the other hand, if they appear to be quite happy with the services they received from particular firms, then you should remember the actual names of those firms, or write them down.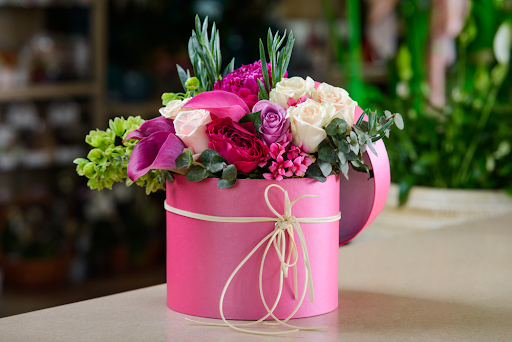 Search Online
Talking to the people you know is a good move, but it shouldn't be your only one. After all, it's perfectly logical that they won't be familiar with all the companies that offer these specific services. That is why you should search for plant delivery companies online as well and have a look at the recommendations that the Internet has to give you. There's no doubt in my mind that you'll find a lot of amazing options by searching online, but don't rush into using one of those just yet. There is still some more research that you'll need to do.
Determine Experience
You undoubtedly want the company you choose to be experienced enough in this line of work. If certain firms are experienced, they will probably have a larger selection of plants for you to choose from, and they will also be known for providing amazing services. Perhaps they will even offer you some tips, on how to care for the plants that you'll end up buying. The main point here is that experience is important and you shouldn't take it for granted.
Inspect Reputation
Speaking of things you shouldn't take for granted, here is another one that you should definitely be aware of. I am talking about reputation. Deciding to get your plants from a company the reputation of which clearly shows that they aren't quite good at meeting people's expectations regarding the products and the services they provide is undeniably a wrong move. Instead of making that wrong move, you should do your best to thoroughly inspect the reputation of certain companies before deciding if you want to order their products or not. Remember, if you find that people are generally complaining about certain firms, it's best to avoid them and find a different one to cooperate with.
Compare The Costs
Another thing you should do before making the final decision on where to order your plants is this. Check out and compare the costs of the products, as well as of the actual delivery services. This will give you a clear idea about which companies are offering reasonable prices and which ones could be perhaps trying to take advantage of their customers by selling things at enormous prices. Never take the price as the number one criterion, but don't take it for granted either.