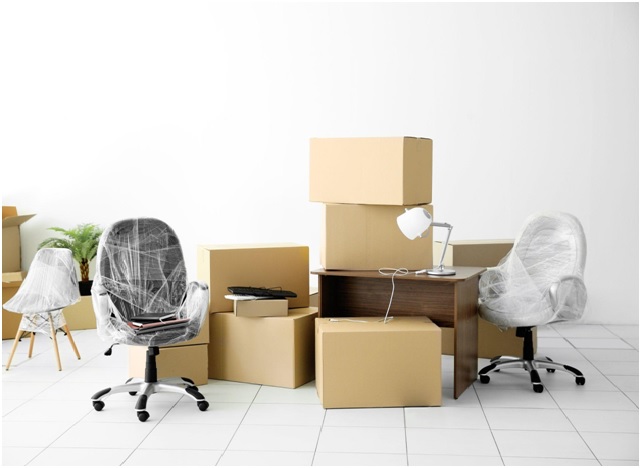 5 Tips for Moving Your Office to London
London is one of the world's financial capitals. This means it is one of the best cities to establish or grow your business. It is, therefore, no wonder many people are considering relocating their company here.
However, moving your business, and most importantly, your office or place of business, is not an easy task. It requires plenty of planning, especially if you are moving your entire business to its new location.
Don't be discouraged, though! After all, the benefits of relocating to London far outweigh the challenges you will face. To help you with the process, here are some tips you can use to make your move a success:
What Can I Do To Make My Move To London Easier?
Tip #1: Study The Feasibility Of The Move
Before you make any major decisions, you must assess the feasibility of relocating your business to London. This means looking at factors like technicalities involved in moving office equipment and furniture, whether or not there are available workers for this purpose, how much time will be needed to complete all tasks related to relocation, costs involved, etc.
By doing this, you will be able to make a more informed decision about whether relocation is suitable for your company. Once you have made the decision to move your office, it is time for you to start planning.
Tip #2: Create A Moving Checklist And Follow It
One of the best ways to ensure that your office is effectively and efficiently moved, without any time wasted or resources misused, is by creating a moving checklist. Checking off each task as it gets completed will make life easier for you and your team.
After creating the list, you must share this with everyone involved in the relocation process. This way, all people involved will know what they are supposed to do at every step of moving office equipment etc., thus freeing up space on your mind for other things.
Make sure to involve your employees in the planning stages. This will ensure that everyone is aware of what will take place and make them feel more involved in the move.
Tip #3: Hire Professional Movers To Help You Out
If you are moving your office to London or any other city, it is vital that you hire professional movers. Many companies out there offer this service, and they will be more than happy to help you with all the logistics of relocating your business, whether local or long distance.
This can be a lifesaver and save you from the hassle of moving all your office furniture and equipment by yourself. These professional office movers in London can also provide you with packing, storage, and unpacking services, thus saving you time and money.
Yes, you read that right! Although it can seem costly at first, it is definitely a lot cheaper in the long run to hire professional movers. This is because they are trained and experienced in moving office equipment and furniture, therefore preventing your items from getting damaged. That, in turn, means you won't have to spend extra money paying for repairs or replacement of equipment.
Another benefit of hiring professional movers is that they are insured. This means you are not liable for any damage that can occur during the move, which is a huge relief! It is, however, crucial to remember that they only offer liability insurance. That means you will still need to purchase insurance for your items to be fully protected against theft, liquid damage etc.
Aside from saving time and money, you will also find that hiring office movers will prevent your employees from being stretched out too thin. Instead of having to take charge of the move themselves, they can focus on their jobs and continue providing excellent customer service.
Need help choosing a removals company? Check this out!
If, however, you and your employees plan on doing the packing yourself, here are some tips you will want to remember:
Pack everything carefully, but also make sure that you do not overpack or under pack any of your boxes. The last thing you want is to have broken items when unpacked, so you should get the items properly packed the first time.
Make sure fragile items like computers and other machines are packed in strong yet snug-fitting boxes. This way, they will not get damaged during transit.
Wrap everything in protective covering to provide your items with that extra layer of protection.
Make sure that you label all boxes before putting them in a corner. This way, when it is time to unpack, no one will have any trouble finding the right box or item they are looking for.
Also, indicate if the box contains fragile items or breakables. That way, the moving team can quickly identify these items without having to open every single box themselves, which is time-consuming!
Tip #4: Dispose Of Unnecessary Equipment
When you relocate your office to London, it is crucial that you dispose of all unnecessary items. That way, the movers won't have a hard time transporting these heavy objects and instead focus on moving just what's necessary.
For example, if you have old and obsolete equipment (telephones, computers, printers, etc.) that is just taking up space in your office storage room, this would be great to get rid of! You can donate or sell them for extra cash.
The same can be said for any bulky furniture that is just collecting dust. Get rid of them too! If you are staying in the same area, having these items taken to a charity or storage facility would be great so you don't have to transport them yourself.
Other items you will want to dispose of include:
Outdated documents
Duplicate items
Stray office supplies
Meanwhile, if you are looking to buy new items for the new office, here are some things you should keep in mind.
Tip#5: Make Sure Utilities Are Up And Running Before You Move In
This is one of the most important things to remember when moving office. Make sure that water, gas, and electricity are all up and running before you move into your new location, or it will be very difficult for you to conduct business – not good!
Moreover, there's nothing worse than having no internet connection on your phone line because there was a mix up with the phone company. Yikes! It is, therefore, advisable for you to check with your phone company in advance to make sure everything is up. You might have to pay a small fee for them to come out and do the necessary check, but it's worth it!
Another thing you will want to take into account when moving offices are all of the little things that need checking, such as appliances being installed properly or safety measures being taken into consideration.
Your IT team might even have to move ahead of the team to ensure there aren't any issues with the company network or server. This is especially important if you have a lot of data to transfer over to your new office space.
Final Thoughts
Moving office to London can be a difficult proposition for businesses, but it doesn't have to be so overwhelming with proper planning. The five tips listed above should give you the basics of moving your business to London without any problems or hiccups along the way!