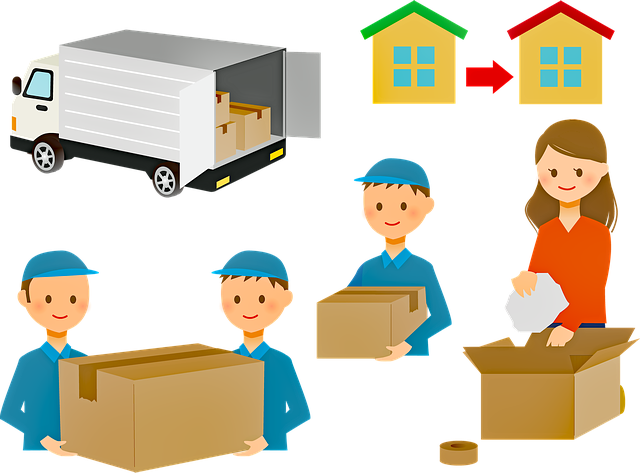 5 Steps to Help You Choose the Right Moving Company
Hiring a competent moving company is an excellent way of streamlining the moving process. The day of moving can prove to be very stressful, it is never easy to do all the work yourself. A lot of energy, time and effort has to be put in. However, by hiring a moving company you can transfer the responsibility of moving your items and leave it to the professionals. This should also give you peace of mind. A company that provides good moving services should be able to complete the moving job safely, quickly and efficiently.
You could look for a full service moving company if you want a completely hands-off moving experience. They will take care of everything for you and you can utilize this time for performing other everyday activities that are demanding. However, it is important to compare a few moving services before you decide to trust one to help you move. We will now look at some factors that can help identify the best moving company.
Recommendations from friends and family
---
Ask your friends and family. They might have had a very good experience with a very professional moving company in the past. Plus, you will know that you can trust your loved ones. They will not be showing you ads that you don't want to see. If you can not get any good strong recommendations from your loved ones, you can look for moving companies on Google. You may sometimes also see ads on other social media platforms, such as Instagram and Facebook. However, remember that most of these ads are equivalent to paid posts and so it is important to do your research before you choose a moving company. You can go through the company's website or page and get in touch with them to ask the relevant questions in order to determine if they can meet all your needs or not.
A successful service history
---
Take the time to read reviews and go through ratings to check out the success rate of a moving business. You could also check with the Better Business Bureau. Choose a moving company with a successful service history. Gain an insight into the services they provide and see if they can meet all of your moving needs. However, this does not mean that you should write off new, small and local moving companies. If the work required is simple, you could look for a promising small local moving business and avail their services at reasonable rates.
Properly licensed and has insurance coverage
---
A lot of people overlook this and do not fully understand how important this is. A well established and professional moving company will have business insurance and all the required licenses and permits. The licenses required will depend on the state and the type of move. If you're looking for interstate moving services, always check if the moving company has the authority to perform moving jobs from one state to another. Make sure that they have US DOT Authority, and if the company has been up and running for years now, make sure they have USDOT biennial update, which is required by law after every two years. We would suggest that you stay away from companies that do not have proper insurance and the required licenses and permits.
Look out for red flags
---
Keep an eye out for red flags whenever you interact with the movers and the moving company. For instance, a well established and a professional company will never ask for a cash deposit before the move has been completed. If the company keeps asking for money, it is an indicator that it might not be a legit business. Also, take into account how unprofessional or professional their attitude is. Note if the movers seem unsure of their abilities, they can't answer your questions promptly, and arrive late on the day of moving.
Transparent rates
---
When you get a quote from a moving company, they will provide you with a rate that will depend on the time, distance, and the work that is to be done. However, it is important to remember that this is just the basic rate, it does not include any special add-ons. Make sure that the rate provided to you is transparent and reasonable. It should not be too high and there shouldn't be any hidden charges. You might not be able to get a completely accurate estimate from the moving company, however, they should be able to provide you with a generalized picture of your overall expenses.
Every move will have some sort of unique aspects, remember to choose a moving company that you think will be able to handle the work properly and meet all your needs. Ask the right questions and assess the characteristics of the moving companies accurately.