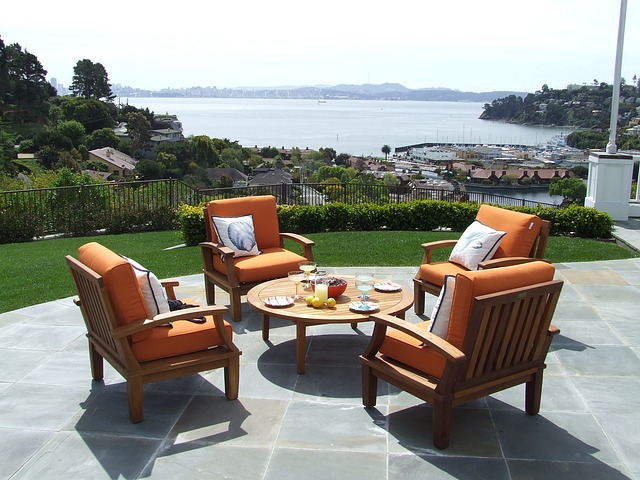 What to Consider Before Buying An Outdoor Furniture?
Outdoor furniture pieces are probably among the most beautiful home accessories that you can have. However, before buying yourself with a few of these remarkable designs, there are various things and factors to consider. This includes your space, appropriate layout, style, and comfort. Read further to find out more.
Things To Consider Before Buying Outdoor Furniture
1. Space
---
It is important to note that the outdoor furniture you are looking at buying must be of the correct shape and size. These sizes will depend on the space that you have for these accessories, as well as the people who will be using the furniture. This also depends on the area where they are going to be placed. As a solution, you can check the space available in your homes beforehand, as well as the decor that you currently have before reaching to a decision.
These outdoor furniture come from different labels, and they play important roles in deciding the decor of your homes. The ones that you will buy will also depend on your habits and lifestyle. For example, there are homeowners who use them as dining table, or as tables where they converse on coffee and spend time with their family. Quite others will have them for entertaining guests. There are several possibilities.
2. Appropriate Layout
---
How will your furniture look like in the presence of others in the space? More than the design, this is pretty much like it. It also pertains to the instance of using the furniture in your outdoor space. Indoor furniture are very much different from these.
There are several online and in-person stores that could provide you with these furnishings, in both contemporary and traditional layouts. Determine if these are durable and functional. It is a good idea to prepare a checklist for your requirements and for your budget.
3. Style
---
Otherwise known as the visual aesthetics, it is important that you consider the options you have when it comes to the materials. You can either have wicker or teak. Each of these have the benefits that you are looking for.
Buying any product entails that you are aware of their quality. It becomes even more significant if you are protecting it from wear and tear. After all, they are your investments. Several instances these outdoor furniture are exposed to temperatures in the extreme and could damage them at the same time. Furthermore, maintaining them regularly will also retain the design. Stay away from cheap furniture since they may have to be replaced very soon.
4. Comfort
---
Are you going to use pillows, daybeds, or lounges with them? How the homeowner feels using the outdoor furniture is also a consideration before buying one. While you can have the best function and design, if they won't give the maximum comfort, why will you choose them?
Take the opportunity to read reviews from other customers regarding each of these pointers. You deserve home accessories that will give you only the best benefits. Now that you have been informed of these pointers, are you ready to take on the challenge as a homeowner?