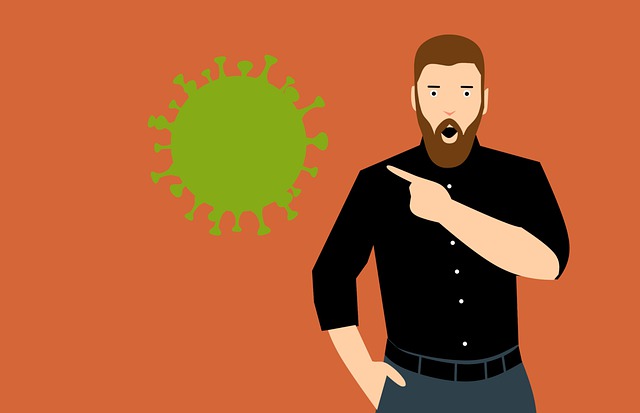 How Companies Sustain Their Businesses During COVID-19 Outbreak: A Look Into Startup, Medium-Sized and Big Company
The coronavirus outbreak is shaking up the whole economy on a massive scale. The pandemic, in reality, is a reminder that all human beings are vulnerable to infectious diseases. Along with this vulnerability is the economic impact causing more anxiety and panic to everyone.
Although countries are taking drastic measures to contain it, economic changes continue to affect most businesses negatively. Thus, companies will have to be creative in the next few months in delivering services to customers amidst the pandemic.
Counting The Costs Of The Global COVID-19 Epidemic
---
China is one of the major manufacturers, and the third-largest exporter globally has caused significant disruptions in world trade. These disruptions are because many global operations depend on China as their leading industry supplier. The manufacturing slowdown has caused a ripple effect in economic movements globally and will continue until a total COVID-19 containment.
According to the United Nations Conference on Trade and Development, the outbreak has cost global value chains $50 billion in exports. UNCTAD says that the continuous slowdown in the global economy is most likely to cost at least $1 trillion. The agency also estimates that the most affected business sectors are machinery, automotive, and communication equipment.
The trade impact is heaviest on the economies of the European Union, the United States, Japan, Korea, Taiwan, and Vietnam.
One of the most businesses during the current COVID-19 outbreak are those in the travel industry. The travel restrictions imposed by at least a hundred affected countries had various airlines canceling flights and closing down. The cancellation of trips to and from China has resulted in an 80% reduction of foreign airline capacity.
This travel reduction equates to a potential loss of approximately $5 billion in gross operating income for airline businesses worldwide. The estimated possible loss does not even include movements on cargo-only aircraft. Subsequently, the closing of airline businesses will lead to a decline in tourism revenues for all COVID-19 affected countries.
Countries across the world have also implemented strict lockdowns bringing a halt in major industrial production chains. These restrictions affected the supply chains of car and equipment manufacturers. One of the worst scenarios faced worldwide is that the collapse in oil prices leads to growing panic and anxiety.
The global financial markets tumbled over worries of supply interruptions from China along with oil price uncertainty. Thus, investors choose less risky investments such as gold during times of insecurity and economic crisis.
Will COVID-19 Be The Worst Pandemic Ever To The Global Economy?
---
The COVID-19 outbreak caught the world off-guard and unprepared. The spread of the coronavirus has had the stock market crashing to its lowest points. Early estimates of economic damages already hit the $1 trillion mark. COVID-19 spread across the world in just a few months, and the economic damage has been massive.
The economy is experiencing a shock that is so sudden and severe. Hotels, restaurants, and airlines have all become empty. When the virus arrived, the world's primary response was to shut down society, businesses, and global capitalism. Most countries have not prepared for something as inevitable as the coronavirus.
The contagious virus COVID-19 is not a thing of the future but a thing of the past. Veterans who experienced the Spanish Flu in 1918 would say that today's COVID-19 pandemic is a cycle of neglect. The Spanish Flu, which was caused by the H1N1 virus strain, was the most severe pandemic in recent history. It was estimated to have affected a third of the world's population with a death toll of 50 million worldwide.
With no vaccine to protect, the people who experienced the Spanish Flu applied the same measures as isolation, quarantine, and social distancing. The economic implications also steamed from panic back then and included labor shortages and increased use of social security systems.
The estimated GDP for the Spanish Flu remains unestablished because of the widespread impact of WW1. The Spanish Flu should have been a precedent to prepare for future pandemics such as the COVID-19.
Most countries, especially first world countries, should have been prepared. Thus, government officials now realize the need to strengthen global health measures and health care systems by setting up appropriate fundings. Social distancing measures may not completely extinguish the virus, and until the virus finds a viable host, it will continue to spread. Even before successfully developing a vaccine for COVID-19, researchers must start from scratch, and this will again take a long process.
The Business Sectors Have Been Hit Hardest By COVID-19
---
As the COVID-19 pandemic sweeps across the globe, the world's economy is now falling off a cliff. Almost all industries are being affected by the outbreak, but some bear the worst impact. Here are some of the most affected sectors:
Hotels And Restaurants
The demand for hotel accommodation sharply decreased because people had to stay at home. In the U.S. alone, there is a prevailing loss of approximately $1.4 billion per week. On the other hand, restaurants had to cater to take-out orders only. These restrictions significantly reduced the businesses' number of customers.
Gambling And Gaming
The outbreak has also shattered the U.S.' $261 billion casino gaming industry. This loss is due to the closure of significant gaming destinations in Las Vegas, and some casino staves were laid-off.
Airline Industry
As most borders were closed in various countries, international and domestic flights were all put to a halt. The International Air Transport Association (IATA) projects that revenue of $21 billion may be lost. There is a worldwide airline revenue loss projection of $113 billion for this year 2020. The Center of Aviation estimated that most airlines could go bankrupt by the end of May 2020.
Entertainment Industry
The film industry is up for a $5B loss as a result of the COVID-19 pandemic. The strongly urged social distancing also left movie theaters empty and closed. Disney is the largest theme park operator in the world reported a loss of $26 billion in revenue. This loss equates to an income loss of $500 million per week while the parks are not in operation. Halting the NBA games also caused losing approximately $450 million from ticket sales alone and $200 million from other sources.
Cruise Industry
The cruising industry, which contributes to at least $53 billion yearly to the U.S. economy, is also left at a loss.
Shipping
With China being the most prominent shipping center, ports were closed, creating a loss of $350 million per week.
Automakers
The loss of job security and increased anxiety leaves the demand for cars to decrease significantly.
Oil And Gas
The International Energy Agency projected a decline of demand by 99,000 barrels. As travel is closely related to oil, global consumption falls by 25M barrels per day this 2020. The effect in the oil industry is again due to China being the world's top energy consumer.
Retail Industry
Considered the nation's biggest private employer, retail is at a potential loss of $2.6 trillion in the U.S. economy alone.
Transportation
With people staying at home, public transit and other ride-sharing companies shut down.
Construction
Construction businesses closing down will mean a loss of 7.6 million jobs in the U.S. alone.
Industries belonging to the BEACH (booking, entertainment, airlines, cruises, and hotels) category, are the most hard-hit by the COVID-19 outbreak. Stocks in this business category cost $332 billion, which was washed away due to the coronavirus outbreak.
With all these businesses halted, the unemployment rate will shoot up as millions of jobs will be lost worldwide.
Business Solutions That Are Currently Adopted By SMEs and Big Companies
---
The COVID-19 outbreak has caused a global health emergency and a global economic crisis. One big question to be asked is, Will companies survive the drastic changes after the coronavirus crisis? The next stages after the crisis may be profoundly uncertain. But the COVID-19 crisis will create opportunities in this so far non-resilient economy. The outbreak will play a significant role in the government's focus on building a more crisis resilient economy for the next pandemic.
There are several ways the COVID-19 has affected the businesses, and SMEs are struggling to survive. Fourteen percent of surveyed SMEs will not last for a month, while fifty percent may survive for three months only. Compromised factors for SMEs include both the supply and demand sides.
On the supply side, there is a consideration of reduced workforce staffing due to restrictions in movements. Measures to contain the outbreak, such as lockdowns interrupted supply chains leading to a shortage of parts and goods. On the demand side, the sudden loss of demand caused severe liquidity shortages.
As consumers experience loss of income, panic, and anxiety, their reduction in spending and consumption have been the norm. These various impacts affect both small and big businesses. However, the effect may be more severe for SMEs because smaller firms have higher levels of vulnerability. SMEs account for the vast majority of employment, and its significance is critically essential.
SMEs, strongly represented in the hard-hit industries such as tourism and transportation, are most vulnerable. SMEs have more limited suppliers, and some may rely on other countries such as China. They were thus more susceptible to disruptions of the supply chains.
SMEs will bear the worst impact of the reductions in demand, especially those who cater to the local market where containment measures are high. Given the limited resources of SMEs, these smaller firms could go bankrupt if the containment measures are prolonged.
Several government bodies have placed measures to support SMEs, given the circumstances. Some countries have focused on general policies that could cushion the blow for smaller firms. Other drastic measures to prevent bankruptcy made by the SMEs are reductions in work hours and temporary lay-offs.
Policy responses towards SMEs are put into place by a government agency. Some countries have already assisted with temporary tax relief, loan programs, and penalty suspensions. Some commercial banks have also come forward by offering easing conditions for loan repayments and introducing emergency loan packages.
Low interest and zero-interest loans may be the first defense to safeguard the short-term liquidity of these SMEs. Reduction of corporate taxes and offering grants may help reduce costs and replace lost revenues.
For a closer look at this financial assistance, here are five relief valves for SMEs in the U.S.
Deferment of small business loan administration (SBA) loans. A current loan will go on a delay for six months.
Access to loans and emergency funds. SMEs will be eligible for two loan types, which are Paycheck Protection Program Loans and Economic Injury Disaster Loans. These loans may suffice for payroll, rent, utilities, and other operating expenses. A given grace period of six months to one year is allowed before the repayments.
Debt forgiveness for payroll and operational costs. A portion of a loan under the Paycheck Protection Program will be forgivable and will also not be taxable.
Employer tax credits. A business is eligible for fifty percent payroll tax credit if your business closed to comply with government orders. A company is also qualified if it suffers a fifty percent in gross receipts as compared to the period last year. However, this employee retention credit is not available if you are under a Payment Protection Loan Program.
Delayed tax payments. Payroll tax payment due until January 1, 2021, will be delayed. The settlement of half of the tax is due on December 31, 2021, the other half on December 31, 2022.
These policies must be well-coordinated among the relevant government agencies to provide active support to SMEs. Easy access to these government aid programs is also critical. Another critical question is, "What should companies do to navigate the crisis?".
The five stages companies should act across are:
Resolution. SMEs should address immediate problems brought about by the crisis. Resolution of challenges on its workforce, clients, and even its business partners is a priority. Forced to adopt new practices, many SMEs need to protect their workforce from controlling the spread of the virus.
Some businesses had already implemented work-from-home or staggered work shift arrangements. Business leaders should put necessary protection for their workforce in place. Temperature checks and sanitation stations have been part of protocols as protective measures. Businesses should also establish two-way communications to provide a safe space for employees.
Resiliency. Address resiliency issues during virus-related shutdowns and economic impact on business. One rapid response is to adapt to changes.
Return. Create a detailed and feasible plan for the businesses' performance as soon as the crisis slows down and re-emerge in a position of strength. Companies should model financial data in a way that there is the identification of triggers, especially those that impair liquidity. Companies should start searching and accelerating the qualification of new suppliers as most businesses are on restart mode.
Re-imagination. The previous normal may not be the next normal after the COVID-19 crisis. So businesses should re-imagine possible re-invention to revive the industry. As clients and customers are re-calibrating their spending norms, online services could get adopted far faster. Companies should invest in online distribution as customers may likely change their purchasing preferences because of the COVID-19 experience.
Reform. Be clear about how competitive industries may shift. An example is, some companies have turned to the production of masks and PPEs as the demand is very high.
Business innovations would come in handy during these hard and critical times. To move a business forward, business owners must study the marketplace and understand how change can add value in the succeeding periods. The identification of a completely new product may be an edge if the outbreak continues. An example is shifting to sales of cleaning products or the production of masks, which are most in-demand today.
Retail companies, one of the hardest hit in the COVID-19 crisis, are also in for some innovations. Some of its changes are the promotion of gift cards and purchase coupons. This innovation is made possible through online sites such as Coupon Lawn. These strategies ensure a customer's return in the future. These gift cards and coupons may help the business thrive until the crisis passes.
Research also shows that people have less time to go to stores. Offering home-delivery services tied with a phone or online ordering technology may be the trend now. Online stores and online marketing are trending these days to boost sales. Transitioning your physical store to an online store may be the best innovation for retail companies.
New customers will be an addition to your already list of loyal customers through excellent social media advertisements and pages.Other strategies include providing discounts to under performing goods and cutting shipping costs.
Conclusion
Innovation would play an essential role in the days to come. This continuous innovation is necessary because the recession might continue until the second and third quarters of 2020. Amidst all the chaos in global health and economic status brought about by COVID-19, businesses remain pessimistic.
To cope up and thrive, business owners should come up with various strategies to move forward. These businesses need to survive not only for the economy but for all the employees and families who depend significantly on them.