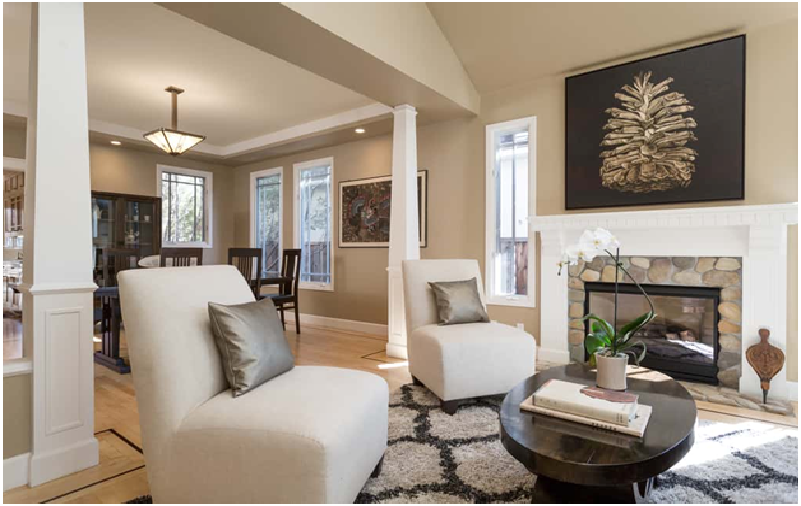 5 Things To Consider Before Renovating Your Home
Renovating your house is an exciting adventure with a wide variety of things to consider. From staying within budget, to hiring the right home builders, to choosing the right paint colour, there are a huge number of things that need to be done correctly.
The last thing you want after renovating your home is to be unhappy with the outcome and full of regret. Here are 5 essential things to consider before renovating your home!
Is It Affordable?
---
Before you set off on your journey towards your dream home, it's important to run the numbers and make sure your vision falls within the parameters of your budget. Taking the time to sit down and analyse your pay slips, bank statements and credit cards will give you a clear indication as to how much you can really spare for this project.
It's a good idea to budget the infrastructure changes first before considering any cosmetic changes. Be sure to do your research and pop down to your local design centre to price materials you're interested in. Cutting costs by choosing tiles that are on sale or a cheaper faucet is a great way of saving money.
Time Your Renovation Well
---
Renovation projects are well known for running over schedule and will more often than not take longer than expected. This can be due to a number of factors that can't be blamed on anyone. Adverse weather conditions are a common cause for delays, with materials not coming in on time and wiring tasks becoming tricky to complete.
It's wise to expect delays when accounting for how long the renovation will take. During your renovation, there will be plenty of people coming in and out of your home, and using a portable toilet in your driveway may get tiresome very fast. Be sure to plan the renovation with flexible times to your alternative living plans.
Vet Your Builders
---
When considering a renovation, it's crucial to do a full-blown check of your chosen contractor before you get started. A thorough audit of online reviews and references are a start but it's also wise to get proof of official certificates and documents. Be sure to obtain from them a contractor's licence, certificate of insurance for general liability and workers' comp, their history, as well as their bond number and certification.
It's important to remember that you will be spending a lot of time with your contractor, while spending plenty of hard earned cash during your renovation. A renovation can be a highly stressful time, so it's vital to take time out to conduct thorough, in-person interviews to find out whether they're the best personal and professional choice for you.
What Are The Rules?
---
If you're thinking about knocking down or wall or digging a pool, there's a high chance that you'll have to get planning permission first. Besides warning your neighbours of loud noise, there's a high likelihood that a zoning commission, town clerk or council needs to know that you're altering your house. If this is the case, your work will then need to be inspected once it's finished.
Be sure to check the rules and regulations with regards to renovation projects within your city, council or area to make sure that you comply. The absolutely last thing you want is to have to undo any work that you've done once it's complete.
Decide To DIY Or Go Pro
---
It can be tempting to take on a home renovation project and save money, however – for all but the simplest of jobs – using a professional is often the best way to go.
It's important to be realistic about what necessary skills and experience you have to be able to complete the job to your satisfaction. It's also a good idea to consider how much free time you have to partake in a DIY project. It only becomes another inconvenience if your bathroom is unusable for an entire extra month if you're unable to complete the job.
If you have carpentry experience or have done electrical work in the past, it's definitely a great help but if you need to do an internet search on how to lay tiles, it may be best to leave it to the professionals.
If you're looking to embark on your own adventure to renovate your home, it's essential that you're prepared. Whether you're doing it yourself or working with professional house builders, taking into consideration these 5 things for any major home improvement project could help you avoid any unwanted headaches and regrets.