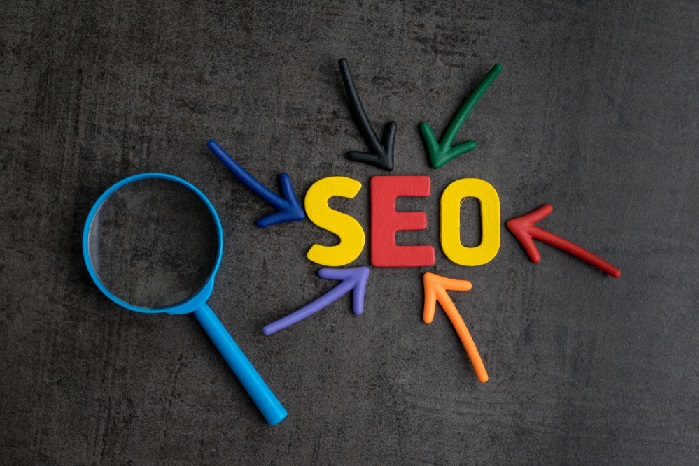 Does Your Website Need Search Engine Optimization?
In the realm of internet marketing and sales, one of the top commandments is doing whatever you can to rank higher on Google. That's where most of the business, visits, leads, and sales come from. Without a doubt, search engines like Google are critical to the success of your online store, blog, agency, or company. It's the first step that connects visitors to your site and turns them into leads.
However, should you assume that search engine optimization should be a primary priority for your brand? A lot of companies can do with just paid ads which work well, so why bother raising the organic visits? The answer is free money
Of course, you can argue and say that there's no such thing as free money. But in the world of online marketing, you can get to a point where leads convert without you spending a dime on regular marketing strategies. That's the true power of SEO. You are creating a passive income with a lot of upfront work. Here's how that works.
How does SEO help?
It's best to explain the concept of search engine optimization with a real example. Let's say that you created a piece of software that mimics the investments of popular investors like Warren Buffet. Since it's software, the cost of distribution would be practically zero.
You don't have to pay storage fees, and you don't have to pay employees since the product is completely finished and the website does all of the selling. The only thing left is to find clients. Well, you could create a sales team that would cold call a bunch of people to tell them about what you're offering. That has a success rate, but it costs a lot of money and effort.
The next best thing would be to create an ad, where you would hope that people click on it and get interested in the piece of software. The third and best option would be to create as much content as possible on what you've done and post it all on your website.
A lot of blogs, infographics, how-to videos, and FAQ panels explain everything in detail. Then, you could create a couple of social media profiles on Facebook, Instagram, TikTok and create a small community. As people get to know your brand, they'll automatically look for more information and go to your website.
Creating a profile and making content doesn't cost anything. Sure, you're going to have to learn some skills to do it efficiently, but it pales in comparison to having a full-time sales team ringing the phones all day. For an initial and upfront investment, you can create a community around your brand that will fall in love with your product through inbound marketing.
Plus, since more people will be visiting your website, it's going to start gaining traction, and other agencies would like to collaborate. A couple of guest posts will increase the number of backlinks you have, which will improve your credibility and make you rise higher in the Google rankings.
Focusing on long-tail keywords will make you stand out from the competition, and whenever someone searches for a trading bot, your website will come up first. Of course, this process can't happen over the course of a week or a month.
With companies like Omaha SEO services it's probably going to take a month or two, but it's well worth the time. It's like preparing for a sports championship. Going to one training session will not make you the best. But putting in the time each day will compound and skyrocket you in the rankings.
What if you have a physical store?
Not everyone has a digital product that they can sell. If you have a brick-and-mortar store, and you want to increase the flow of customers, then it might be better to focus on local SEO instead of trying to make a global brand.
Let's say that you have a bakery that makes pastries, bread, and desserts every single day. You don't need people from the other side of the country making orders and sending out deliveries. Instead, you need people from your neighborhood, maybe the outskirts of town at most, to come over and eat a delicious croissant.
In that case, the scent that comes out of the kitchen will be your most powerful tool, as well as a few digital marketing aids. People who look for places to eat use Google Reviews, Yelp, and TripAdvisor to find the best places.
This is another category of SEO that you can use. Instead of making your website stand out, try to be the first place in Google rankings for bakeries, restaurants, and places to eat locally. Tell all of your regular customers that you have a special promotion going on, and they can get a free pastry if they leave you a positive review.
That's not going to cost you a lot, but you'll be getting free marketing from all sides. You could spend the entire afternoon writing blog posts about bread, but who would read that when they're nearby, and they want to find a quick bite to eat?
What if the competition has a head start over you?
The beauty of the internet is that we all start from zero, and there are no shortcuts to success. Even the biggest brands had to create their websites from scratch, and they still need to post regular content or use content marketing plan if they don't want to get behind.
This means that the more work you put in, the better results you're going to see. Well-established brands that are currently in the leaderboards will focus on shorter keywords, meaning that you have more than enough room to gain in the longer ones.
After a while, you could start testing out the waters with shorter keywords and see whether you're gaining on the competitors that have started before you. Most of the time, you're going to be much closer than when you initially started. It all depends on the effort you decide to put in.