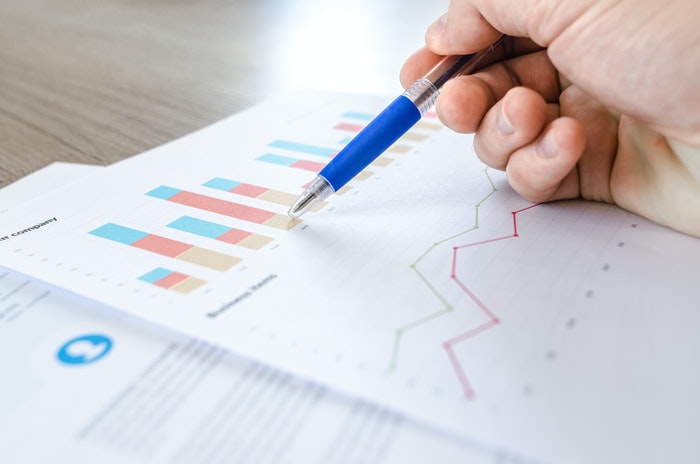 An Expense Tracking App Without These Features Isn't worth It
Expense tracking apps can be both web or phone-based, and they help you keep a record of a variety of expenses. The app uses the information related to your cash inflow and outflow to monitor and save costs. The best part about expense tracking apps is that they can be accessed from anywhere, and there are specific apps that specialize in different types of expenses.
One aspect of expense management is keeping track of deductible expenses, which can help you stay under your planned budget. These apps can also help you organize and support items on tax returns. When you keep an eye on your spending patterns, you know where your money is going, and you can use this data to ensure that you are not recklessly spending. For example, suppose you are under a sizeable amount of debt. In that case, you can use your recorded spending data to understand how you ended up in such a compromising position. If you know the cause, you can use an expense tracker to develop an expense management plan that can get you out of debt. Furthermore, once you devise a budget, you can track your daily expenses to make sure you stay within your set spending limit.
Tracking your receipts is an essential way of keeping up to date with your expenses. However, it can be tedious to record and organize all the receipts from your daily operations and spending.
If you're looking to use an expense tracker for managing business or personal spending, we've highlighted key features that you should consider before making a pick. If the app doesn't have these, it's probably not worth it.
Imaging receipts
---
This feature makes recording transactions very easy for business owners who are frequently on the go. Users can scan or take a picture of their receipts and store them on the expense management system. Through this feature, users can manage their expenses from any place. The receipt imaging feature eliminates the need to record and organize piles of receipts and paperwork. Furthermore, this feature lessens your workload while you are approving expenses or managing information archives. Using an expense tracker to record receipts removes the chances of manual errors that can lead to a significant loss for your company.
Lead management
---
The lead manager feature is especially beneficial for businesses and large organizations. It allows stakeholders to manage sales of shares and bonds. Additionally, this feature can create a draft of documents for approval from the stock exchange. It is easier to use software to handle these tasks rather than hire someone to avoid manual error and save on monthly salaries.
A good UI
---
The app needs to be easy to navigate and use. It makes tracking and categorizing expenses from numerous sources more efficient and helps to save time. The app's framework should also be visually stimulating by using charts that show monthly cash flow and display a breakdown of monthly expenses. Users can benefit from an investment management option that offers live support about how you should spend your money.
Record revenue and expenses
---
One of the essential features of an expense tracking app is recording revenues and expenses. The primary function of expense management apps is to analyze incomes and examine expenditures. It is easy to transfer transaction information from your mobile phone, credit card, wallet, or bank without exposing your details. This feature gives you a detailed picture of your cash inflow and outflow. You can detect where you are spending more money and where you need to cut back on costs.
Mobile responsiveness
---
Recording transactions as you make them is a commendable feature of any expense tracker app. Mobile responsiveness enables people to record their receipts and transactions from anywhere in the world. This feature removes the need to have excessive hardware to record expenses. All you need is your phone, a decent internet connection, and of course, the expense tracking mobile app.
Store and organize receipts
---
It is common for people to forget a few transactions and expenses while storing their spending data. The store and organize receipts function can quickly resolve this issue. The only thing you need to do is take a picture of your transaction receipt, either digital or cash payment, and place it in the correct category. The expense tracker app will make sure you do not miss out on a single transaction. The pictures you take will automatically get saved on the cloud, so you do not lose proof of payment. Another helpful feature is that the receipts are arranged so that you can access them whenever you want.
Client relationship management
---
Another essential feature for businesses is the client relationship management feature. For a good reputation in the market, companies need to have a good relationship with their clients to ensure customer satisfaction. This feature manages client relationships, builds account plans for them, and identify their worth to your business. The more their worth, the more responsive you are to their needs.
Document management
---
This feature caters to the needs of large business organizations that have to organize and manage various types of documents. Document management allows you to store, record, and arrange electronic documents like digital images or PDFs of paper-based receipts. Such a feature is essential because it protects your documents regarding transactions and controls access rights to sensitive expense-related information. You can organize all your files in one place, making it easier to track and keep an eye on critical documents. Furthermore, it improves efficiency by increasing your work speed and improving overall accuracy.
Invoicing
---
Invoices are actual proof of payment and transactions between two or more parties. A business needs to keep a legal record of all of its transactions. The invoicing feature in expense tracker apps records your contact details so that invoices are sent to the correct department. Invoices also contain specific information related to payment, along with a breakdown of costs. All these sensitive tasks are automatically handled to avoid any errors that may lead to a record of incorrect payment information.
Conclusion
Expense tracker apps make your life easier by keeping you up to date with your expenditure. These apps help you stay under your set budget to avoid overspending and even save up. Expense tracker apps are especially beneficial for businesses that handle sensitive information regarding cash input and output to predict profit margins. As expense tracking apps enhance business automation, there is little chance of error and improved business efficiency.