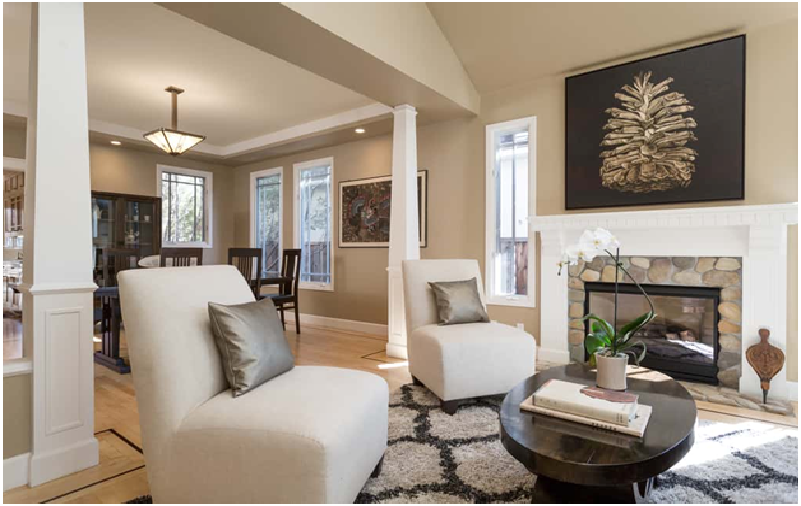 How People Selling a Home Can Prepare for the Inspection
According to 97% of real estate agents who took part in HomeLight's Q2 2021 Survey, it's a hot seller's market out there. Houses are being snatched up faster than ever and it's because of this people are listing their homes with the idea of getting a fast home sale.
Even though home prices are on the rise, 94% of agents say bidding wars are at their peak and buyers are submitting offers without a home inspection contingency. However, we don't recommend skipping the inspection if you're buying a house while selling your old one because you don't want to buy a house with lots of costly problems.
If you do have buyers who have that home inspection contingency clause in their contract, here are a few ways you can prepare.
Understand what inspectors are looking for
---
Home inspectors are going to take a deep dive into your home and look at the stuff that matters – they don't care about paint colors or choice of flooring. The inspector looks at a long list of aspects of the home including (but not limited to):
Structural integrity

No safety hazards

All the systems in the house functions properly (HVAC, sewer, electrical, etc)

Signs of water damage, mold or termite infestation

Roof problems
On average, a home inspection typically takes one hour per 1,000 square feet. So, if you have a 1,500 square foot home, it'll take roughly an hour and half for them to do a thorough inspection.
Give the inspector unrestricted access
---
We all have that area in our house that we don't want others to see, be it a junk closet, a cluttered garage, or a dark basement. Home inspectors aren't going to use those things against you (unless the dark basement poses a safety hazard or the clutter prevents them from accessing entry points or mechanical components). So don't be afraid to give the inspector free reign because they need to assess every inch of your home, otherwise they may need to come back out for a second inspection.
Order an inspection before listing
---
One of the best ways you can ensure you'll pass a buyer's home inspection is to order a pre-listing inspection. In doing so, you can address the areas an inspector deems necessary for repair; or you can adjust your asking price to reflect how much it would cost the buyer to make the repairs if you don't want to be bothered with it yourself.
Use a checklist to make sure everything is in order
---
Home inspectors have an itemized list they must complete when going to a house and it would be in your best interest to make sure the things they'll look at are in good repair. Here's an example of a home inspection report so you can get an idea of what they'll look for.
The home inspection is crucial to the homebuying process. Buyers want to know exactly what they're buying and you can't blame them – it's a huge investment! You may take excellent care of your house but the inspection could uncover problems that you never knew about.
As a seller, it may seem like a win for you if a buyer wants to forego the inspection because it'll speed up the whole process. However, if you're buying a house while selling your old one, you do not want to skip this step!