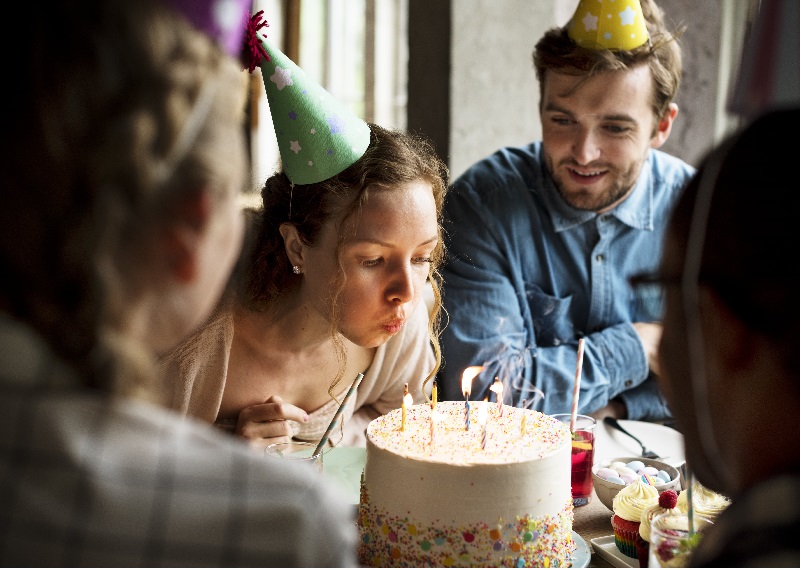 5 Tips On How To Plan An Amazing Escape Room Birthday Party
Birthday celebrations can be costly. Whether it's a dinner with friends or a children's party with a clown, birthdays are full of scheduling conflicts and logistical nightmares. The truth is that the amount of stress that birthday parties can cause are probably equal to the amount of fun.
An escape room party however, is a fantastic way to celebrate someone's birthday party. The escape room is like a real-life video game, with hyper-realistic, interactive puzzles where you must explore the room and find clues before time runs out.
An escape room can be a great way to break away from conventional celebrations and try something different. Here are 5 tips on how you can plan an amazing escape room birthday party!
1. Everyone's Welcome
---
Planning an escape room party is easy. There's no need to worry about whether certain people will be allowed in due to access, or whether you'll need to make special arrangements to cater to anyone. All ages and skill sets are welcome to join in on the fun. All you have to do is turn up to have a good time. An escape room is all about group work and collaboration.
Children are encouraged to test their interactive and team-building skills along with their friends and family in an escape room. There can be some limitations for children, so it's always important to make sure that if you are booking a party full of kids, there is an adult accompanying them in the room for anyone under 10 years old.
2. Use Your Communication Skills
---
An escape room is designed to test communication and collaboration skills. As a live game entertainment experience, be sure to get everyone ready to participate in a fun and engaging interactive game. Often used to coach corporate teams in the strategies of team-building, escape rooms provide a chance to observe the communication styles between friends and family.
Before you step into an immersive and intriguing adventure, be sure to prepare yourselves to work alongside your friends, family and co-workers in an entertaining challenge that you won't forget.
3. Consider The Size Of The Group
---
Different escape rooms will support different group sizes. Be sure when planning your escape room birthday party to consider how many people you're inviting. A smaller group of around three to five people will be best suited in a compact venue.
For a larger group, it's important to find a larger space for the game. Be sure to find an escape room suitable for larger groups with more clues and puzzles to ensure that every party goer has something to work on.
An alternative option for larger groups is to partake in multiple versions of the same small escape room. This could include identical puzzles to be divided among party attendees to challenge the groups to race each other and see which room solves the puzzle first.
4. Choose A Theme
---
The majority of escape rooms have a theme or story to immerse players in an adventure. When looking for escape rooms in Brunswick, be sure to choose a theme that the birthday boy or girl will absolutely love. If they're a fan of science fiction or fantasy, be sure to pick puzzles that will take you and your team on a journey exploring deep space and a mysterious world full of the unknown with props to boot.
Alternatively – if they're into horror – a haunted house or zombie-themed escape room can be a great match.
5. Get The Clues
---
Puzzles and clues make the game an engaging challenge. Escape rooms will have a variety of different clues and puzzles throughout. Physical puzzles are highly popular and can come in the shape of a prize in a box, with the key hidden elsewhere in the room. Alternatively, vital clues could be revealed through a physical puzzle once it's been put back together.
Other puzzles could be solved with your mind instead of your hands. Mental puzzles will require participants to be aware of any cryptic instructions or number combinations that could be found around the room. Solving a mysterious riddle may just be the only way you and your friends are going to be able to progress in your adventure.
It's important to not forget clues hidden in the atmosphere of the room. An example of this could be that there's a tape player in the room and you'll have to find the tape to play to obtain the crucial clue. Another example could be in the background music being played. If the music includes mysterious, regular beeping sounds then it could be a morse code message you need to decipher. The possibilities are endless!
Booking an escape room is a great option when celebrating someone's special day. Dress codes are flexible but you're definitely encouraged to wear comfortable shoes. If you're really in the mood, wear a costume and get into the role-playing aspect of the game. The escape room experience will take you and your friends on an adventure of riddles and mysteries that's sure to thrill.