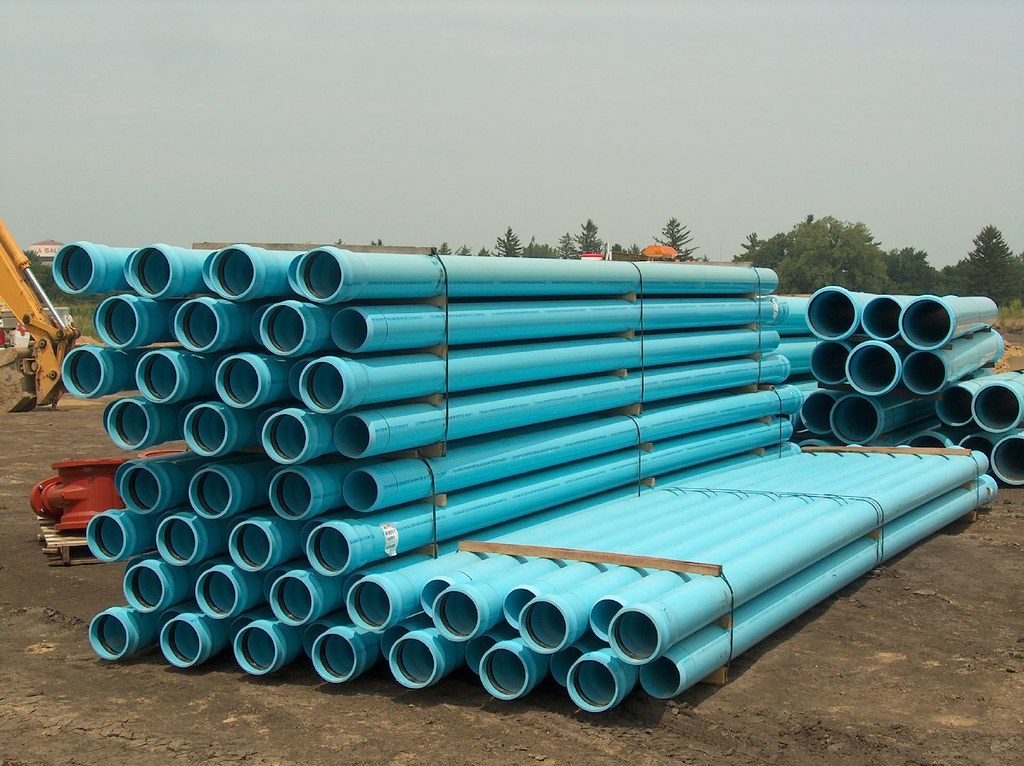 PVC Production, Trading Price, and Market Demand
Polyvinyl Chloride (PVC) is a versatile product of the chemical industry and is widely used across various converging industries, along with Polypropylene and Polyethylene,. The PVC market demand is projected to grow at a CAGR of 4.7% till 2022. The global demand for PVC is estimated to amount to $46.6 billion by the end of 2022.
The Construction industry alone accounts for about 62% of the global demand for PVC. Other industries like sewage piping, water porting services, Transportation, E&E, Packaging (Flexible and Rigid), cables, containers, and flooring industries, etc. also use variations of PVC extensively.
PVC Production
---
The chemical industry produces PVC in two forms:

PVC-U (PVC Unplasticized or rigid): PVC-U is used to make packaging, window profiles, pipes, conduits, etc. Nearly 67% of all PVC produced is PVC-U.
PVC-P (PVC Plasticized or flexible): PVC-P contains up to 40% plasticizer, for example, diisononyl phthalate. PVC-P is used to make products such as cables, infusion bags, shoes, coatings, containers, and flooring elements.
More than 80% of the PVC polymerization process is performed via suspension polymerization. In this process, Vinyl Chloride, the raw material for PVC, is pressurized and liquified to be fed into the reactor. Later, during the emulsion phase, resin with finer grains is produced in bulk and is sent off for transportation.

The most sought after PVC products in 2018 were conduits and pipes, garnering a market share of 37.2%, trailed closely by profiles (19.9% market share), packaging films, and sheets (18.3% market share). Pipes were in high demand, particularly due to the sewage construction industry because PVC pipes are resistant to a majority of chemicals that cause corrosion in other materials. PVC pipes last longer than pipes made of any other material.
In the first half of 2019, European suppliers catered to 62% of the PVC demand while American suppliers managed to control 31% of the PVC global market.
The major players in the PVC industry are INEOS Group Holdings, AVI Global Plast, LG Chem, Formosa Plastics, Polyone, Shin-Etsu Chemicals, MaxiChem, Westlake Chemicals, Kaneka Corporation, Chemplast Sanmar, Occidental Petroleum Corporation, JM Eagle, and Reliance Industries.
PVC Trading Price
---
Recently, PVC prices have been dropping across the globe. This downfall could be attributed to various factors like currency upheavals, holiday periods, mergers and acquisitions amongst major players, and supply overflow. However, the price drop has been unabated and in some regions, for example, Italy, Northwest Europe, Egypt, and Turkey, PVC prices hit record lows.
Meanwhile, PVC imports to China have been stable and consistent. However, the demand did show a reduction, largely due to the US-China trade war and sanction stand-off. Further, by the end of January 2019, the Chinese imports of PVC multipurpose showed a reduction of 13% year on year and 4% month on month.
PVC imports to Ukraine fell by 46% in the first of 2019, marking a severe slump in demand for PVC.
In September 2019, European PVC prices fell further due to a reduction in global demand. The worst setback to demand came from the reduction in demand across CIS (Commonwealth of Independent States) market. Overall deals for Suspension PVC (S-PVC) were held at a softer price of Euro 710-765 per tonne FCA (Free Carrier).
The global PVC production capacity will increase by approximately 13 million tonnes by the end of 2019. Most of the new PVC manufacturing facilities are situated in the Asia Pacific region.
PVC Market Demand
---
Asia-Pacific is the largest PVC consumer with a market demand share of approximately 53%. The second-largest PVC consumers are North America and Western Europe, mainly countries that produce crude oil.
Irrespective of the setbacks, the global demand for PVC is expected to grow at a CAGR of 3.8%, till 2022.
In the coming years, construction coupled with electrical and electronics applications will drive the demand for PVC products.
However, the outlook for PVC demand in Medical services looks grim as the demand is expected to fall further, specifically in Western Europe and North America. Recently, many health concerns have been raised about the effects of PVC pipes on drinking water, especially in medical facilities. Hence, the industry is looking for suitable replacements.
Similar to the conditions in the medical industry, usage of PVC pipes in porting water is also reducing; which is primarily due to stringent guidelines and very high standards of quality for PVC pipes to be used for transporting water in many countries.
The packaging industry's demand for PVC will continue to be stable in the coming years, until 2022. Considering the current inclination to move on to more eco-friendly solutions, industries are exploring alternative packaging solutions. While there is no viable option in the short-run, eco-efficient packaging solutions will significantly hit the PVC packaging demand in the longer term.
Even though the current PVC market has supply outweighing demand, the gap will close down in the coming years.
In Conclusion…
The Asia Pacific region drives the PVC market demand. However, for some time the Asia Pacific region has been facing disturbances in trade due to various issues like the trade sanctions and trade stand-off between China and the U.S., upheavals in the currency in India and the CIS countries, and demand saturation in Western Europian nations like Turkey and Italy.
As these issues, albeit unforeseen, are being resolved, the PVC market is positioned to regain its strength. While the demands and prices had been softening across the U.S. and Western Europe suppliers, the demands are expected to increase again in a trade-conducive environment, and regain lost momentum to make up for the lost time. There might still be a supply overflow for the rest of 2019, but at the end of 2022, the PVC industry is expected to reestablish itself, in its full capacity.