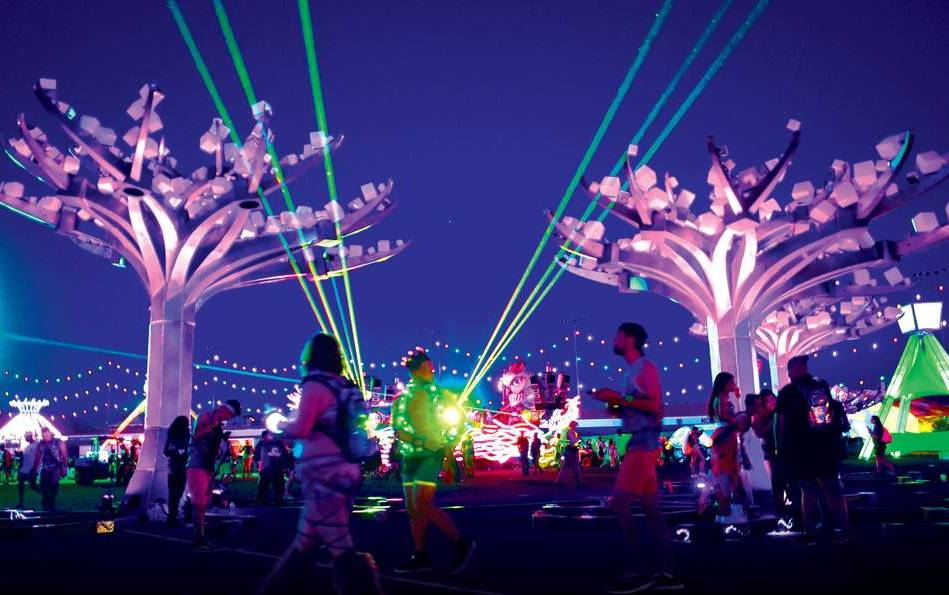 USA Travel: Best Ten Music Festivals to Attend in 2019
In a country the size of the USA, it is daunting for music lovers to choose which music festivals to attend. At the same time, attending a live music show is one of the most entertaining and unforgettable experiences for anyone, It so much more if you are a true music lover.
To make things easier, it is always nice to know which one is the best music festival that you should make a priority to attend in 2019, be it sunshine or rain.
Jazz and Heritage Festival
---
In New Orleans, home of festivals and music – the Jazz and Heritage musical festival is an annual event that is one of the oldest festivals. It brings together African as well as American culture and history with an assortment of jazz, blues and what have you that is hard to resist. Whatever be your likes in music, you are bound to have fun and find your genre. Note that it is not a one-day event but spans several weekends from the last weeks in April to the first week in May. If you are a fan of such an event, and you are set to visit the country at that time, then it's really a great event to make part of your trip.
Electric Daisy Carnival
---
In none other than the city of entertainment – Las Vegas –this is a festival that takes you into a wonderland of electric lights and neon decors. A fairytale by any standards, you will see walkabout performers, and as for the music style, you can find the bass, techno, hardstyle, bounce, trap, trance; you name it, you have it! Despite the fact that it is quite a young festival that only came on the scene in 2013, still, attendance competes with most of the oldest festivals in the United States. It is an annual event and definitely not one to be missed, especially as it is in May, a month of mild weather even in the desert. You can go here and find out tickets without service fees to be part of the event.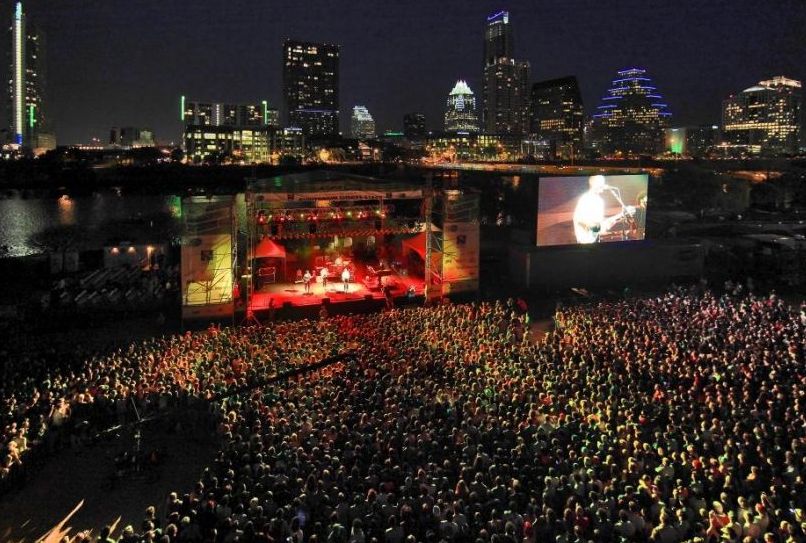 South by Southwest Festival
---
SXSW, as it is known, is the festival that launches careers, showcases music and musicians alike, in a myriad of performances, shows, talks, screening, films, to mention just a few. The show literally takes over the city of Austin, Texas and this year it is a spring event in early March with thousands of artists, musicians, media, conferences, all gathered to discover the latest in the scene of music. Hurry and get on the waiting list!
Austin City Limits Music Festival
---
You might think the venue is wrong, but it is right and yes, it is in Austin, Texas, but this festival is in mid-October. For two consecutive weekends in Zilker Park, we enjoy everything that has to do with music. Mixed with it are the art market, all the food, and drink in a state known for delicious food. And you don't need to get worried, there is an area especially for families, and you will find the burger and fries that you are used to!
Electric Zoo Festival
---
Autopia of electronic dance, this festival is an event that dance fans wait for with bated breath from year to year, not just because of the incredible choice of musicians those are invariably part of the event. Randall's Park gets to be the venue that you have to visit before fall sets in between August and September.
Kaaboo Festival
---
In Del Mar, this is a festival that has a unique flavor in its easy-going ambiance. For a crowd that is slightly older than the norm, Kaaboo gives a lineup that competes with the best of the festivals. You can easily make the most of the scene, and food options are not to be compared with that found usually on the festival grounds. In early September, there is a lot of time to ensure a ticket in your pocket.
Burning Man Festival
---
Here we see the efforts of a community joined to create an event that constitutes art, music, cultural celebrations and everything that comes to their mind. It's a beauty because they put the whole event together from scratch creating an event that is unique, raw, and real every time. It is more a hippie's style and might not suit some tourists but is one of the best festivals that define the USA. It takes almost a week in late August to early September, in none other than the Black Rock Desert.
Aloha Festivals
---
In Honolulu, this is a festival to be attended by families with kids and essentially celebrate Hawaiian culture. It consists of street shows, music shows, food tasting, workshops, and all that constitutes Hawaii in its culture. It is fun, adventurous and comes in March with the onset of spring. What is more is that it is free!
Ultra Music Festival
---
Electric music fans gather in the streets of Miami, coming from all over the globe, and make it a real event to be remembered forever. The streets become a scene of a party that is as bold as it is loud, pumping and hosts some of the biggest names in the music scene like David Guetta, the Chainsmokers, Afrojack, among others. It is fun, and it is providing most of the summer soundtracks. As such, we see that it is a spring event from the 29 to the 31st of March.
Lollapalooza Festival
---
From Travis Scott, Bruno Mars, Arctic Monkeys, Jack White, and so many more; all mingled with comedy, dance, and craft booths. It is a neutral ground where political and non-political groups may gather and hence create moments in time that are unequaled in any other place. An annual event that was founded in 1991, it is not an event that you would want to miss whether you are a music fan or not. It welcomes almost 100k visitors each day over the four-day event. It takes place in Chicago on the first of August, but you need to start booking as early as possible, the waiting lists are already flowing!
Of course, there are other festivals which are not-to-be-missed such as the Coachella Festival, are too famous for us to have mentioned. A music store online will no doubt attend at least one festival in 2019, if not more. It is something to look forward to and plan for, is it not?