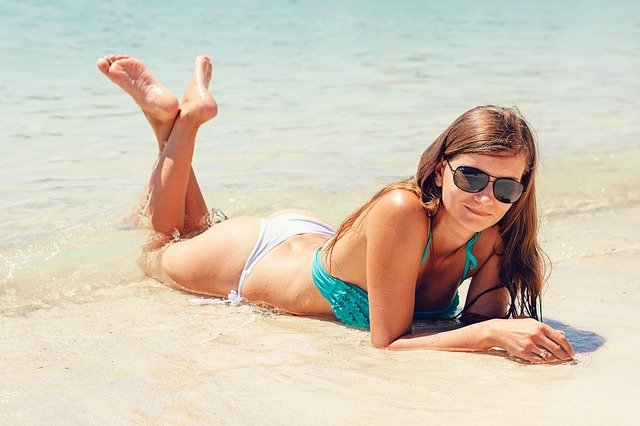 6 Summer Essentials You Absolutely Need
Summers are all fun if you have summer essentials to rock the season. From crop tops to flip flops, you need to have everything to catch up with the latest trends popping while keeping yourself comfortable at the same time. Whether you are going to the beach or having brunch outdoors, your summer essentials will have your back. These include a classy pair of sunglasses, a white shirt, flip flops, wrap skirt, bodysuits, and ruffle strap dress.
Summer essentials give you a minimalist look and are easy to mix and match to give you a trendy look every day. If you want to know more about summer essentials to rock your season, keep reading!
1. Classy Sunglasses
One of the basic summer accessories is sunglasses. Not only are these classy to wear but also protect your eyes from harmful ultraviolet radiation. They are available in various shapes and sizes to fit your face. You can get yours from Oakley Sunnies at Eyesports. They also offer prescription sunglasses which are amazing for individuals with affected eyesight. Therefore, you should get quality sunglasses to protect your eyes and make an ultimate style statement this summer.
2. White Shirt
Summers are all about beating the heat and being trendy at the same time. You need the right clothes in your wardrobe to survive the season. The white shirt is one of the top picks for your summer wardrobe. Not only does it reflect sunlight but it also keeps you cool. I'm addition, you can mix and match it with almost anything. It looks good with simple blue jeans, a wrap skirt, trousers, etc. You can pull it off with anything to look great which is why it's a summer must-have.
3. Flip Flops
Summers are hot and demand summers essentials
to get you through the season. One of the summer basics is a pair of flip-flops. Whether you're thinking of traveling or planning to go to the beach, flip-flops are a perfect choice. They are super comfortable and classy as well. They help your feet breathe and make your walk comfortable.
4. Wrap Skirt
Summers call out breathable fabrics that are comfortable and trendy. You can't wear something that doesn't comfort you in the scorching heat. Wrap skirts are one of the summer Essentials you must have to get you through the season in a style. They are available in various colors and are airy too. In addition, you can find them in beautiful and refreshing floral prints to give you a summer touch. They come in all lengths and prints to fit your needs and style. You can use them with a plain white shirt to complement the floral print and get that trendy look.
5. Bodysuits
Summers is all about comfort and style and so are bodysuits. They are convenient to wear and breezy. In addition, they almost go with everything in your wardrobe to give you a new look every day. For instance, they go well with jeans, wrap skirts, midi skirts, shorts, or high-waisted trousers. Therefore, bodysuits are a must-have for summers.
6. Ruffle Strap Dress
Whether you're going to a summer party or having a brunch outdoors, a ruffle strap dress is your thing. It's classy and feels modern and fresh at the same time. It comes in various prints to give you a style statement. Pair it with heels to give you a sophisticated look this summer for dinner or a party. A ruffle strap dress is one of the summer essentials that you must have. In addition, you pull it off on vacations as well to give you a fresh look.