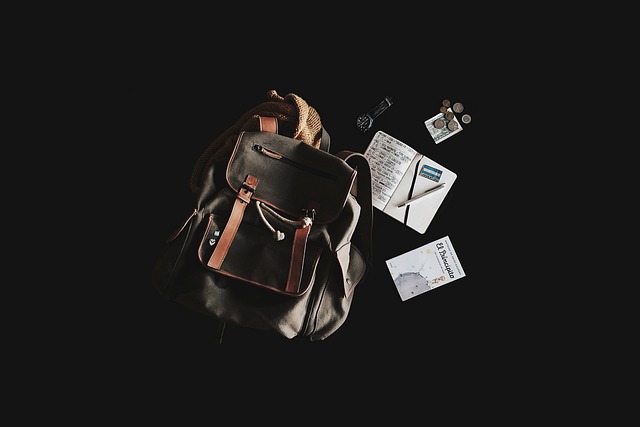 How Travel Content Creators are Helping Travel Agencies
Travel Content Creators
There are many content creators that are working all over on social media. They write or video about many different things, including travel. These travel content creators can help travel agencies in many ways.
If you want to become a destination content creator, you could begin by following successful creators like Jordan from Jordan Outside travel blog who chronicles his adventures around the world. He and his partner have been everywhere and share those adventures with you.
This article will share with you how Jordan Outside and other content creators can help travel agencies by sharing their stories. Destination agents can use all the help that they can get, and these creators are helping them in ways they never imagined. They help by showing wonderful places around the world that travel agents don't always get to.
Ways Travel Content Creators Help Travel Agents
Travel agents can have destination influencers host a special event for them. They can choose someone that is well-known in the industry and pay them for hosting. They can also trade a trip or vacation for their hosting duties.
The influencer can host a ten-day trip around Europe for example. The influencer will then document their travels throughout the region and share them with the agent. The creator could also be a tour group leader so that they can sell tours of the area.
Creators can also work with tourism boards to have tours around the world. The tourism board could hire an influencer to do themed tours around the area. The influencer can do their area of expertise or their favorite interest and create a tour based on that.
The agent can send the creator on an all-expense paid trip to wherever they want to showcase. These trips are called famil trips and are common in the industry. This could be as simple as a day trip with air expenses paid along with a hotel stay, or it could be a ten-day trip around Asia.
This would include taking them to the best locations around cities, countries, or regions. The destination content creator can advertise the trip on their social media and share their experiences there. This would get their followers to want to follow in their footsteps and go to that area.
The best part of this for the agent is that it can be tailored to fit their budgets. This can be as simple as a one-day trip or as extravagant as a multi-day trip with sightseeing tours and all meals compensated for the entire time. The travel agent can fit the trip into whatever budget that they have.
If the agent needs content created for their own websites, the best people to call would be influencers who already create content. They are experienced and can even bring their followers to your site. The agent can hire a content creator instead of photojournalists, copywriters, and others. They would be paying one person for the jobs of many.
The agent can also create a bespoke service – one that is created especially for a particular person. This person could be the influencer or another person that the influencer travels with. It could also be a special service that is created for a special person or group of people.
This could mean that the creator could create a tour that could just for their followers. It could also mean that the influencer could join forces with a luggage company or even a tourism board to create special experiences for their followers. This can help both the influencer and the other company by sharing followers.
Content creators can make exclusive videos and other media just for the agents. They know what they are doing and have done it before, so they can do it just for the agent. The company can work exclusively with the influencer and can create an entire library of exclusive material for the company.
The company could also hire an influencer as a part of their team. The company will get the benefit of having one person that does the work of several. The creator will have the benefit of bringing in more followers and having a steady way of traveling.
The travel agent could also use the content creator to do some old-fashioned advertising, as well. You must be careful with this because you want the advertising to seem authentic, but it can be done. The influencer can advertise things they already do for the company and use it as some of their own content.
The creator could also do a review for the company, especially if they have lots of good things to say about them. The agency can provide a small trip to the influencer and then they can review what they have found. Reviews can help any business because customers will trust what they say and will purchase trips from the agency.
The company could also allow the creator to "takeover" one of the social media sites for the day. The influencer could use this time to advertise everything that the agency has to offer. This creates excitement for both the creator and the company.
The travel company can also recruit an influencer as an ambassador or spokesperson for the company. It's almost as good as having a celebrity from television or the movies. Sometimes it is even better because influencers can often have a broader following.
Conclusion
There are many ways that travel content creators can help the travel industry. They can highlight the company on their social media channels. They can be a spokesperson for the agency and share information on traditional advertising and their own channels.
Travel agencies can also use influencers to go to the different countries to make videos to share on their channels. They can let their followers know which travel agency helped them to make their trip. They could also help the agency to create a library of videos to promote their company.