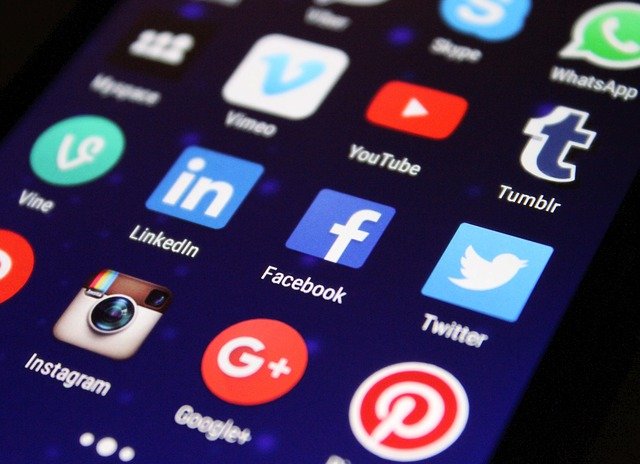 Top Facebook Alternatives for Different Social Media Types
Facebook Alternatives: Facebook has become a shining star in the constellation of social media. It went global in 2006 and is still going strong with over 5 billion active users and reach over all the continents. It is the self-proclaimed king of social media with privacy and consumer-data concerns denting its name. Still, there are no signs of slowing down but users are getting very suspicious about the data handling practices.
The success of the Facebook model has opened a portal for other players to explore the market and make a niche for themselves.
Many believe that Twitter is an alternative to Facebook, but they are not similar and attract different types of users. It is worth mentioning that Twitter is closely following behind when it comes to the number of users.
No matter how glorious and immensely popular Facebook is, there are some other apps that can help you in connecting with friends and family. They are not as 'wholesome' like Facebook, but they address a specific audience. For example, there is a program that curates interests and communities for artists and creators. Then, there are dedicated apps for designers, writers, architects, and so on.
If you are thinking about deleting FB profiles and looking for top Facebook alternatives, here is your guide to get the process kick-started.
Need For Facebook Alternatives
---
Even for handpicked applications, you can always find pros and cons in it. The same is true for Facebook. Some find it to be too crowded that it is a cumbersome task to connect with the people you actually want to connect with. Others are too concerned with their privacy.
At Facebook, there were scandals, like Cambridge Analytica, and collaborations, such as News Feed that have put a big question mark on their integrity.
Now, to the alternatives.
Facebook Alternatives For Artists & Photographers
---
500 px
It does not matter if you are a budding artist or scoring big clients for your photography skills, you should visit 500 px more often than Facebook. It is a strong community of photographers with close interactions. So, it is only natural to find a repository of amazing snaps. In addition to that, the website offers insights and practical tools for photographers to up their game. Ironically, you can find alternatives to 500 px if you don't like it.
Flickr
For exposure and getting to know a vibrant community of photographers and artists, you can find yourself at home on Flickr. The content there is diverse and you can have so much to learn from and enjoy. Whether you are an established name in photography or just looking to get your swag on, Flickr is the place.
The selling point of Flickr is the assortment of exceptional pictures in its database. Just like 500 px, it offers helpful organizational tools that can help you in creating your own collection. Additionally, Flickr mobile application allows you to get exciting filters and editing tools to tweak with your images.
Facebook Alternatives For Designers
---
Behance
Behance offers a platform where designers can showcase their work and get immense exposure for your work. In the definition of a community, you can connect with artists on Behance and follow their work for referencing or inspiration.
There are also options to connect with people for discussion.
Adobe Portfolio
For those who are willing to create an exquisite site, there is no alternative to Portfolio.
The site offers exceptional layouts and customization options that can get you a site that appeals to your audience. The cherry on top is the automatic customization option that makes the site optimized for all types of sites.
If you are ready to go the paid route, you can unlock a whole suite of Adobe creative apps to enhance your productivity.
Facebook Alternative for Professionals/Career
---
LinkedIn
For professionals and career-oriented individuals, LinkedIn has been the ultimate goldmine that allows them to connect with industries and employers. No matter which side of the spectrum you are on, you will find yourself at home to find new employees and explore work opportunities.
It is a dynamic platform where you can promote your business and connect with like-minded people to grow your social circle.
The absolute advantage of LinkedIn is the quality of content and users you find there. Since it targets professionals, you know there are no spam and meaningless messages.
Career Builder
If LinkedIn is the best social media alternative for professionals and job-seekers, CareerBuilder is another prime example of such a website. They offer a wide range of job listings, career advice, resume posting, and so on so that professionals can connect with employers and collaborators.
CareerBuilder is far more superior in the job hunt and landing new clients when compared to Facebook. The reason is that the former gets direct job offers and listings from companies. They have also collaborated with businesses to expand and prioritize their user-base.
Facebook Alternative For Media Sharing
---
Instagram
Instagram has seen exponential growth in recent years, with its growing numbers of followers. It is a wholesome social media application that allows its users to upload photos, short videos, etc. You can even text someone privately.
If you are a social media junkie, Instagram offers excellent integration options where you can share your Insta feeds with Facebook, Twitter, and other social media applications. Owing to its rise, there is a whole class of applications that are similar to Instagram. It is a serious competitor to Facebook with its versatility and environment.
YouTube
Chances are you are living under a rock if you don't know and use YouTube. It is a video-sharing giant of a platform that has revolutionized how we watch, share, and post video content.
Overall, it is a great community with great, original videos. Of course, it is not a proper alternative to Facebook, but it offers direct messages service and other options that you can find in other popular social media apps.
Other than YouTube, there are many video-sharing websites like Vimeo and DailyMotion. You can explore them for video content.
TikTok
In recent times, TikTok has become the go-to app if someone needs to share original or lip-synced videos. So naturally, for those who are looking for a Facebook alternative that allows them to watch fun content, TikTok is the best offering in the recent past.
The application customizes your video feed so that you can find videos to your liking in a hassle-free manner. Thanks to a wide diverse range of creators, you will always have fresh content to consume. If you are a creator, you will find a number of tools that will allow you to tweak your content in the best possible way.
Facebook Alternative Discussion Forum
---
Reddit
Reddit is one of the social applications that have a dedicated fan base. Most of the users are gamers and developers who discuss and comment on the things they find interesting.
In general, Reddit posts are consisting of questions, stories, Q&A sessions (AMA), and images. In most cases, users connect with each other through comments. Even in the presence of other social media giants, Reddit has enjoyed immense success among its users which is a testimonial to its worth. If you are interested, you can even find alternatives to Reddit.
Quora
If you are a professional or a creator who is often bombarded with new ideas and questions, Quora can fetch you the answers you are looking for. You can ask questions on any topic and start discussions on issues and phenomena.
There are cool options like anonymous follow up where you can go after the same question or an answer without revealing your profile. Just as liking a social media post, you can up vote answers if you find them useful and authentic.
Facebook Alternative For Microblogging
---
Twitter
Twitter needs no introduction. It is one of the most popular applications in the world posing a serious competition to Facebook. It has immense diversity in users where they can tweet (small posts) about issues and things they are concerned with.
One thing that makes it even superior to Facebook is its elite status. Celebrities, including Politicians, Statesmen, Artists, etc., rely heavily on Twitter to get the word out.
It is considered to be an extremely enjoyable application with an easy-to-use user interface. If there is an app that can give Facebook a run for its money, it is Twitter.
Facebook Alternative For Dating
---
Tinder
There are many people that use Facebook to connect with others for a romantic hookup. But there is a much better alternative to that.
Tinder is one of the most popular applications that can help you in finding people you want to get emotionally attached to. The stroke of genius in this app is that after you sign up, you will see suggestions of profiles you may want to date. Swiping right would mean like which will notify them and you can take it from there if you want to.
Obviously, it is not the only alternative but it is a great one that offers discretion and a friendly user-interface.
Facebook Alternative For Movie Geeks
---
IMDB
IMDB is an abbreviation of Internet Movie Database. It is the ultimate choice of movie-lovers if they are looking to explore the world of cinema and tv. Users can read reviews for the movies from other users and can rate and comment on content they have seen.
It has a fun community and you can chat with anyone via Message Board. The best part about IMDB is that you can get a pro version that allows you to connect with the artist you love and talk about things.
Ending Remarks
According to Citylocal 101, Facebook is a fun app with billions of users. It has seen enormous growth but in recent times, there are many scandals and suspicions that compel users to look for alternatives. The applications and websites discussed in this post will help you in finding the next best thing for you.