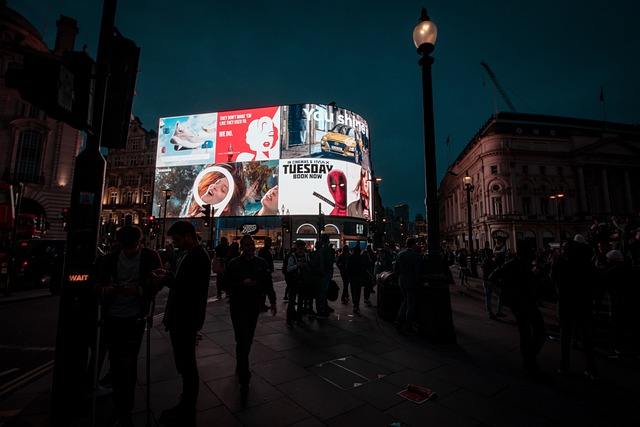 Marketing on a Budget? Here Are 4 Types of Advertising Methods for You
If you're a new business, small business, or are facing a tight budget, you have to get a bit creative with your marketing. You don't have a ton of money to spend on advertising but you know you need to do something to make an impact to help your business grow. So, what methods are both effective and low cost? From kiosk advertising to harnessing support from local media, read on for 4 types of advertising methods you need to try next quarter.
Kiosk Advertising
A low-cost advertising method that gets thousands of eyes in front of your brand is kiosk advertising. This out-of-home method is a standalone, backlit advertising space located in areas of high traffic such as airports, shopping malls, movie theaters, sports stadiums, busy streets, and more. You have lots of flexibility with kiosk advertising because you can advertise in high-traffic hubs such as New York City or Los Angeles or you can advertise at local malls across the midwest.
To ensure your kiosk advertising campaign makes an impact, you have to consider your target market. Where are they spending time outside of their home? Do they enjoy shopping at brick-and-mortar stores? Are they a fan of sports who loves to attend games? Another consideration is in how your advertisement operates. Many kiosk advertising displays can be made interactive. You can include a QR code, interactive video, or touch screen feature to get engagement and drum up interest. These types of campaigns can be highly effective if it makes sense for your target demographic.
Social Media Ads
Social media marketing is an incredibly popular advertising method for one very good reason: it features a low-cost method of promoting your brand. You don't have to pay for an Instagram, TikTok, or Pinterest account. You can upload your content without a fee. Now, social media marketing doesn't come without any cost. You will have to put in the labor and skill to produce content online, whether you're able to complete the task yourself or hire it out. However, this is true for any type of advertising campaign.
Since you're likely already producing social media content, you can easily invest a little bit of money into social media ads. The best part about promoting your business on social media is that you have complete freedom to set the budget, objective, target audience, and more for your campaign. There is a lot of flexibility and can yield great rewards.
Vehicle Branding
Vehicle branding is a more cost-effective solution to transit advertising and works similarly to kiosk advertising. This low-cost advertising method features a vehicle that showcases your brand. This doesn't involve a full paint job on a vehicle, which can be rather expensive. Instead, you can purchase advertising magnets to be displayed on the car or get decals made for the windows.
You can absolutely do this type of advertising with your own vehicle if it makes sense. The best way to do it is to hire someone to promote you. You supply them with the materials, tell them which locations you're targeting, and have them drive around to promote your brand. How this works similarly to kiosk advertising is that you want to ensure the vehicle can be seen in high-traffic areas that are located where your target demographic would be.
Local Media
Networking is a huge part of growing your business. If you want to take advantage of your local area and think getting your name in local media – such as a newspaper, magazine, or radio station – would be beneficial, it's time to make friends at those outlets. Search for local networking events and attend them. It helps to research in advance the people you're interested in connecting with so you know who to look for. If networking isn't your thing or you have limited free time, consider sending out press releases to these media companies to get your name out.
Keep in mind that you shouldn't expect to get free advertising space and know that you can't promote sales in this manner. What you're hoping for is a mention of your company in an article or on the radio. This can help people learn more about you. While it could be considered a long type of campaign, it can be effective in building brand recognition.
Conclusion
If you don't have a huge budget for advertising, you don't have to fret. With these tips, you can use what little you do have to make a great impact on your target demographic. Once you do, you'll see your business grow and will be able to take your advertising to new heights.