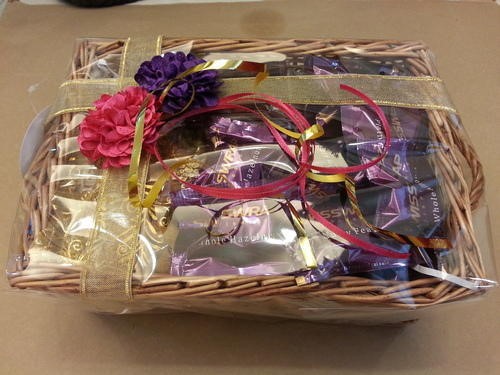 Types of Corporate Gift Hampers for Employees
Birthdays, festivals and events are the occasions that need corporate gift hampers. There are many occasions which require the organisations to offer gifts to employees. Moreover, there are many events such as achievements of a team, completion of targets, projects and beginning of new projects, where gifts are required.
One can buy ready made gift hampers form the market or customise them according to the preferences. Let us check all the types of corporate gift hampers that people can use for different events in their organisation.
Employee Birthday gift hamper
---
Gifts are required for birthdays in companies. Every month, there are birthdays of some employees and most employers order cake from the supermarket with gifts for the birthday person. However, the gifts you buy from the market are so common that they appear repetitive to the employee. You can order gift hampers from the market you can buy some products and make customized gifts packs for the birthdays. A customized gift hamper gives a message that you care for your employees and want to make their day special.
Employee farewell hamper
---
When an employee serving leaves an organisation, the company offers him/her a gift on the farewell. An employee farewell hamper is a sign of thanksgiving and good luck for their future. Travel games box, biscuits, nibbles, pickles and wines are some of the ides for farewell gift hampers. Moreover, if the employee has been working with your company for long, you can present him/her with their favourite item with chocolates and sweets. Don't forget to put a card wishing them good luck for their future.
New employee hamper
---
Some employers offer a welcome gift to the new employees joining the organisation. The gifts are a way to welcome the new employees to the organization. A new employee hamper can be anything such as a fun mug, coffee beans, stuffed beer, dry fruit pack, etc. Customised packs are the best gift hampers for the new employees.
Even small gifts like a bouquet or a pack of chocolates and sweets can give them a warm welcome to your organisation. A gift for new employees creates a positive image of your company in their minds, and they will be happy to offer their services.
Employee achievement hamper
---
Most organisations greet the employees on their achievement such as meeting the deadlines and achieving the monthly targets. If our employees have worked their best to achieve the goals, why not award them with an achievement hamper? Achievement gifts congratulate the employees for their work and effort they made for the project. Moreover, it also motivates them to do their best in future projects.
New project hampers
---
Organisations can offer gifts to employees at the beginning of a new project or the launch of a new product or service. If you are organising an event for the project or product/ service, you can also offer gifts to the customers or people visiting the event. Even small gifts can promote your brand and the new product or service among the people.
Hampers for festivals
---
Festivals are incomplete without gifts, whether you celebrate in home or office. There are plenty of gifts such as chocolates and sweets that you can present to your employees. To make customised hampers, you can include chocolates. Candies, wine, stuffed beer, tea, coffee and dry fruits.
However, it is best to offer them festival specific gifts like the Christmas gift hampers to make the festival special for your employees. But Christmas is not the festival of every country. The festivals in every state are different, and every celebration is associated with a culture or community. You can offer the employees with the festival specific gifts to make the occasion special for them.
Special gifts for employees
---
You can buy special gifts for your employees to gift them on any occasion. However, you need to know their choice to customise the hampers with their favourite gifts. Asking them directly may reveal the surprise you want to offer them. To recognize their choice, you can read their social media posts or ask their friends or closed colleagues and customise their gift hamper with those items.
Surprise gifts
---
Surprise gifts are the best way to motivate your employees for good work. Employees who work and perform their best in their jobs deserve some surprise gifts. You can call them individually and offer them surprise gifts for their work and motivate them to do better in the future.
Final Words
Corporate gifts hampers are one of the best ways to keep your employees excited and motivated. Whatever the occasion, a gift hamper can serve as a bond of love between the employee and the organisation. The points in this post can help any individual or organisation to select the best gift hampers for their employees.