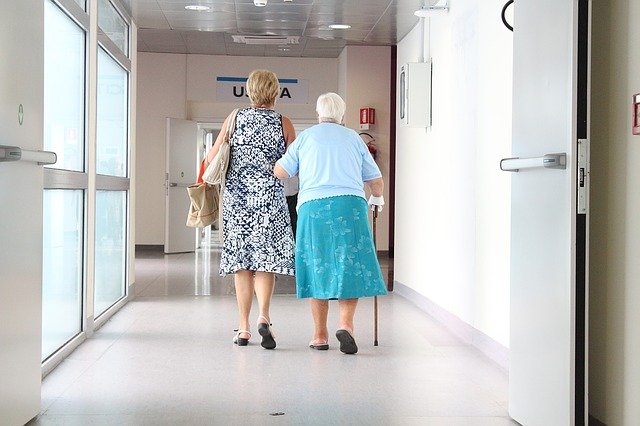 Are Villages Making The Retirement Phase Better For The Senior Citizens?
As the baby boomer population increases so increase their need to live in a healthy, peaceful environment. When one reaches 65, one's needs, goals, and priorities change. However, the modern welfare demands and peaceful living criteria are quite different from those before. Elderlies today do not wish to live separately in nursing homes or comprehensive senior facilities. They prefer to enjoy independent living in their home with mixed-aged neighbors. However, even some of these alternatives also demand moving out in assisted living communities with independent homes and versatile neighbors. One such example is of villages.
These villages provide seniors with multiple options to choose from according to their needs. Allowing them to connect, communicate and participate in the community according to their desire. With fewer restrictions and more facilities like that of nearby nurses, retirement village, and social networking get-togethers in the clubs.
Villages Preferred Over Nursing Homes
Villages were first built-in Boston in 2001 by Susan McWhinney-Morse. Determined to avoid transmissions to a continuing care community with 24/7 nursing staff and services.
Villages Let Independent Living
Nursing homes make seniors fit in their standard living styles. They provide them with monotonous routines, limited options to explore their ability and exercise their desired hobbies. Additionally, the timetables set for them have no say of these senior citizens in it. Making them feel like being controlled with their rigid schedules.
Making the environment more depressed and not feasible for all. While in villages, elderly people live independently in their own homes by assisting each other to grow and enjoy this phase of their life. They have an open option to choose to live in villages that provide them with their interest-based amenities and multiple styles of living. Indeed, letting them live the latter stage of their life according to their after retirement goals and longing desire.
Goal-oriented Villas Options
The monotonous nursing homes are not adjustable for all. As their standard lifestyle cannot comply with the desires and hobbies of all. Whereas on the other hand, today a number of villages have been built, providing multiple options to choose from according to their interests. For example, Burnside retirement villages provide holiday life amenities like a spa, indoor pools, hobby garden, and gymnasium. Bundoora villages provide resort-like amenities like bars with Billiard rooms, dance floors, and an extensive social calendar encompassing happy-hour get-togethers, craft classes, movies, and resident dinners. Indeed, letting you spend this phase of your life living your dreams, learning skills, and practicing your hobbies.
High-cost Nursing Homes Vs Affordable Villages
The cost of a nursing home promising health facility, all day nursing staff members are increasing day by day. Going above $100,000. Almost 1.6 times the normal rates. The reason why most senior people are now looking for alternatives. In contrast to these, villages with independent flat or serviced apartments cost less with a reasonable package addressing the entry fees, monthly fees, and levies. These villages' price range is mostly less than similar apartments in the same suburb. Proving financial assistance, the buying of your property if you fail to sell them for a long time, and cessation of re-current; levies after you leave the building. Therefore, it is quite affordable compared to nursing homes.
Villages Are Safer Than Nursing Centers
Nursing centers often run out of staff members. With less head towards the elderlies as the system of check and balance is over, they are vulnerable. Moreover, the organizational members and staff interact less with the senior citizens. Providing them the opportunity to communicate and convey their problem. Leaving them feels unwanted and useless. Whereas the independent villas provide people the ability to take care of each other. Interact with the society heads, discuss their issues in the community meetings. As the villager's manager and staff are available onsets at the villages. Moreover, the gated entrance and 24/7 emergency services are also worth mentioning. While in health-related issues, the nursing staff available nearby take the seniors to the hospital. Help them to travel far and make them involved in healthy regimes, and fitness classes arranged for them. Giving a feeling of being productive as an important part of the community.
Nursing Facilities Are Hard To Visit Than Villages
Nursing houses with specific visiting rules and regulations make it tough for the family members to visit their old members too often. Moreover, the limited rooms and beds options also cancel the overnight stay plans and long stay visits of their relatives. However, with villages, one not only has the option to buy a house with an extra room but also is devoid of any organization rules and regulations like the visiting hours, the ID checking procedure, etc. Buying a suitable apartment in these villages also gives an option to find one in proximity to their relatives. Making it possible for them to visit their elders often. Therefore, helping them to adjust to the new environment and new neighborhood easily.
Indeed, one can say that the latest villages created as an alternative to the nursing centers are a better option to opt for. Especially for those senior citizens who aim to live their after retirement life independently with facilities to exercise their interest-related hobbies and their desired lifestyle. As several villages have been built with versatile amenities to comply with the various demands of these senior citizens.