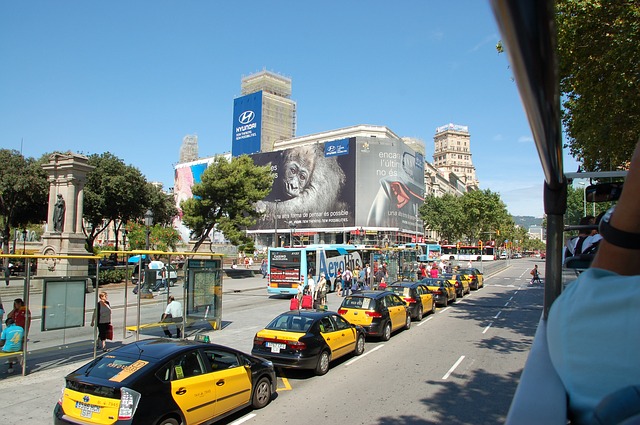 4 Reasons Why You Should Consider Renting A Car In Alicante
Spain is one of the countries that everyone wants to visit. It's full of history, and it has a distinct culture that amazes every visitor. Many people think that they know Spanish, and then they get to Spain and see that the original is quite different.  
No matter where you book your accommodation, you will see beauty when you look out the window and as soon as you step on the streets. The weather in Alicante, since the city, is right on the coast, and there are more than 330 days of sunshine every year. Click on this link to read more. 
You can pick any time of the year, and the chances are that it's going to be sunny. One of the best things to visit is the Santa Barbara castle which amazes tourists, and even the locals gather up to see the sunsets. It will feel like you've traveled through time when you get to the Santa Cruz neighborhood.  
This is the oldest neighborhood in town, and it's also the most beautiful place to take pictures. A couple of decades ago, this city served as a nice retreat from city life. Now, due to tourism, it has started to buzz with people, and that's why the nightlife has evolved to be among the best in Europe.  
Apart from that, you have the cuisine. It's going to be the freshest food you've ever tried since most of the seafood is directly off the coastline. Combine that with a bit of rice from the fields, as well as some olive oil, and you have the perfect Mediterranean diet.  
Finally, it's one of the cheapest places that you can visit, and you're going to spend a lot less money than in the United States. You can also go on a retreat in Valencia which is nearby, and wander through the coastline, which is more than 200 kilometers long. But to enjoy all of that, you're going to need a car.  
It's convenient
---
There's nothing quite like having your own car when going on a vacation. Nothing can give you the freedom and the convenience you have when you have a vehicle at your disposal. Busses, trains, and vans all have a predisposed schedule.  
But you have to fight a bit of jet lag when you arrive, and you don't want to feel groggy when you're visiting a new place. It also gives you the ability to avoid timetables and schedule your own days. When you go on an adventure on your own, it often becomes the most memorable part.  
Being spontaneous is a lot of fun, and it can be the highlight of your stay. It doesn't make sense to spend most of your time being crammed into a bus full of people when every minute counts. Sure, public transport might save you a couple of bucks, but you're in Spain for a couple of days.  
The busses have a lot of stops, and the same thing is true about the trains. If you wake up a bit earlier, you can hit the road before traffic comes, and you can stop at any time to admire the view. Plus, there's zero chance to miss your transportation since you'll be traveling with it.  
It's comfortable
---
No one likes to squeeze into a full bus, especially during these times. You don't get to do what you want, and you can't spread out as much as you want. There's also the issue of personal space and strangers trying to talk to you. Also, you can't be as free with all of your personal items.  
This might seem like small things, but some people don't want to feel like they're not in control. Feeling comfortable is one of the most important things when you go on a trip, and if you have your own car, it makes everything much better.  
Plus, imagine what it would feel like driving on a bus on an extremely hot day with no air conditioning. Add to that one person who had raw garlic or onion for breakfast, and you have a nightmare. The same thing is true about riding on a train that has a few broken windows in your cabin on a chilly day.  
You can't stop going to the bathroom when you want, and you can't spread out your legs when you want. In any of these scenarios, a car is superior. However, before you do it, make sure that you're confident in your driving skills.  
Some people have hesitations when it comes to driving in another country because they have anxiety. This might be a big issue so have that in mind. Feeling tense behind the wheel is not the way you want to pass your vacation, so take it into consideration.  
It's cost-effective
---
It's true that riding on the bus is the cheapest way to travel. However, if you're traveling to Alicante with your family or with a couple of friends, you can rent out a solid car for the same price. Sometimes, you can even do it for cheaper.  
In Spain, the average price for a rental is around 30 bucks. That's much lower than the price of a cab or if you want to be riding on the bus for a whole day. If you get a rental right off the airport, you will save a couple of bucks too.  
However, you should always keep in mind the price of gas, as well as the cost of insurance. Some people think that insurance will cost too much, but you should always get it, especially on a rental and in a country that you don't know.  
Someone might bump into you on purpose when you're parked, and you will have to pay thousands of dollars to fix it. Also, when it comes to gas prices, you need to estimate how much you're going to need. Use Google Maps to see the distances, and then calculate based on the car you're planning to use.  
Then, compare the prices and divide them among how many people are going to share a car. For a bus ride, you need a ticket, and everyone needs to pay the same price. However, if you're four people on vacation, it will cost next to nothing to rent a car with insurance and gas covered.  
You can see new destinations
---
When you go to a new place, there's always more to it. Most of the beauty is always located outside the city limits, and that's true for every place in the world. If you go online and check, there are probably amazing destinations that are only an hour away.  
That's especially true about Europe since the entire continent is packed with history and culture. An hour's drive in the US will take you from one end of LA to the other. In Europe, you can go to a new country.  
This means that you won't be stuck within the limits of public transportation, and you won't have to limit your travel. Finally, make sure that you read the fine print to see if there are any restrictions. Some cars have a set mileage that you can't cross, and some of them don't allow driving outside the country.  
A few final words 
Renting a car when you're on vacation is one of the best things that you can do. Most of the companies even include assistance on the road, meaning that you have extra protection in countries that you haven't been to.  
The same thing applies if something breaks down or if you get stranded on the road. The best scenario is to share it with a couple of people since that will reduce the cost, and you will get the most bang for your buck. Splitting the cost is the best thing to do, and it will make the road trip much better.