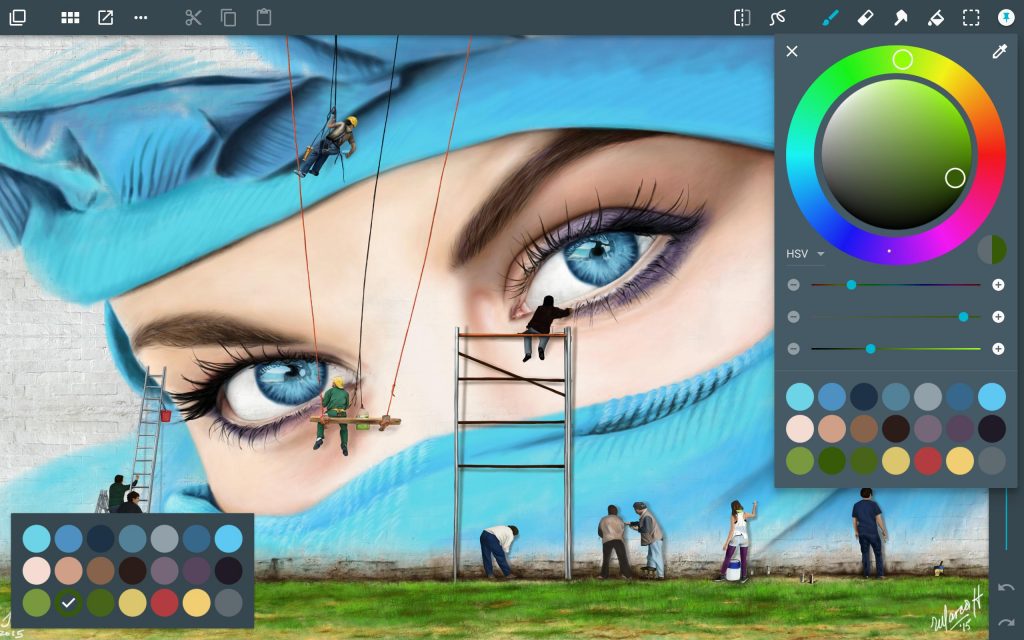 In the present world of technology, everything has turned to digital form. Even the artwork and creativity is highly dependent on software and screen.
However, the one problem with digital art is that you don't always have a proper computer at your disposal. They are both expensive to buy and difficult to transport.
The only possible solution for solving this problem was by using smart devices for drawing. So, they developed several high-quality smartphone application that provided you the freedom and the tools to create digital arts on your phone.
Here's a list of some of the best applications that the developer has created so far. Have a look:
Autodesk SketchBook
---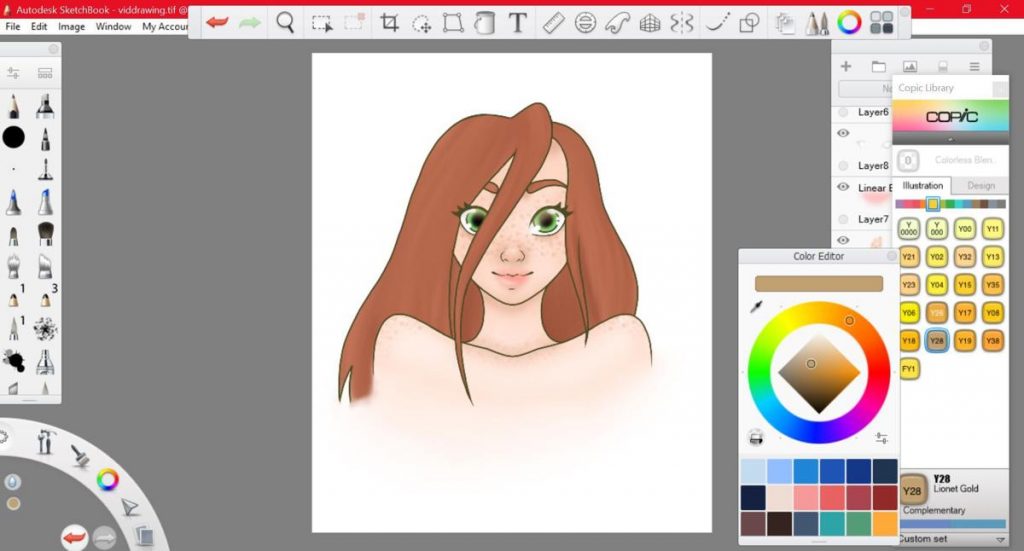 The founder of the most popular designing software, AutoCAD, has stepped into the smartphone application market with SketchBook. The application offers you a simple to use interface with a set of quick-access buttons for selecting the tools.
It offers you 10 drawing brushes with erasers, image cropper, zooming tool and some blender utilities. The application also allows you to insert lines, squares, circles, and some other common shapes to facilitate your work. Its ruler tools also come in handy for your work.
Sketchbook also offers you the 'Deviant Art Sketch This Challenge' to show your talent in a global community.
Adobe Illustrator Draw
---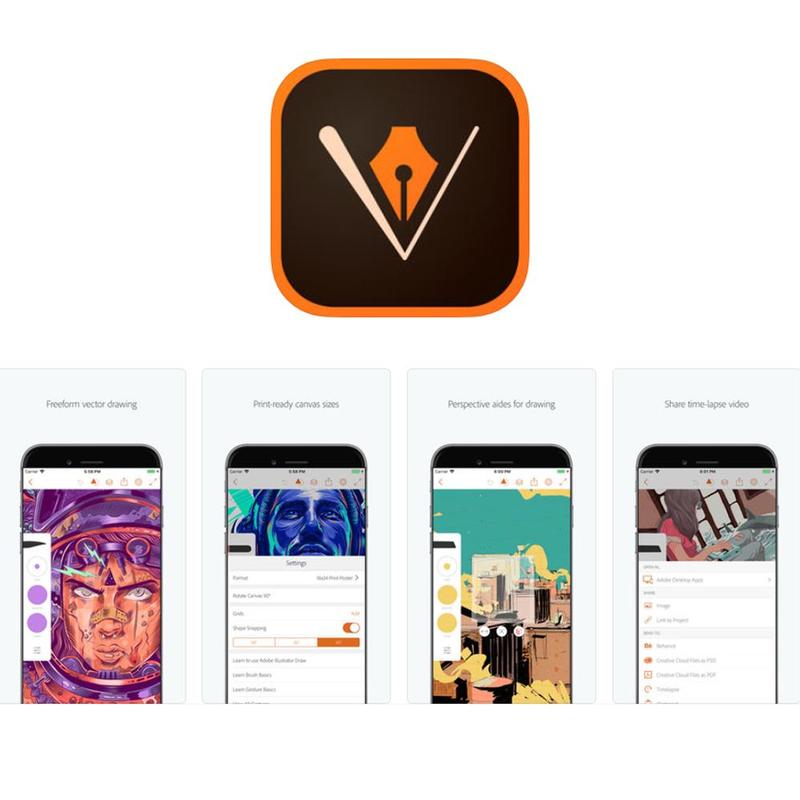 The software company Adobe is known for its state-of-art tools for drawing and designing for decades. The illustrator draw is another wonder from their developers.
The mini version of the desktop software has a smaller interface and limited button, but it offers one very unique feature. The application provides you with five different pen tips that allow multiple opacities, sizes, and colors. It also allows zooming qualities, which is enough to capture even the minor details of the picture.
On the advanced side, this software allows you to work on multi layer at the same time.
Silk Paints
---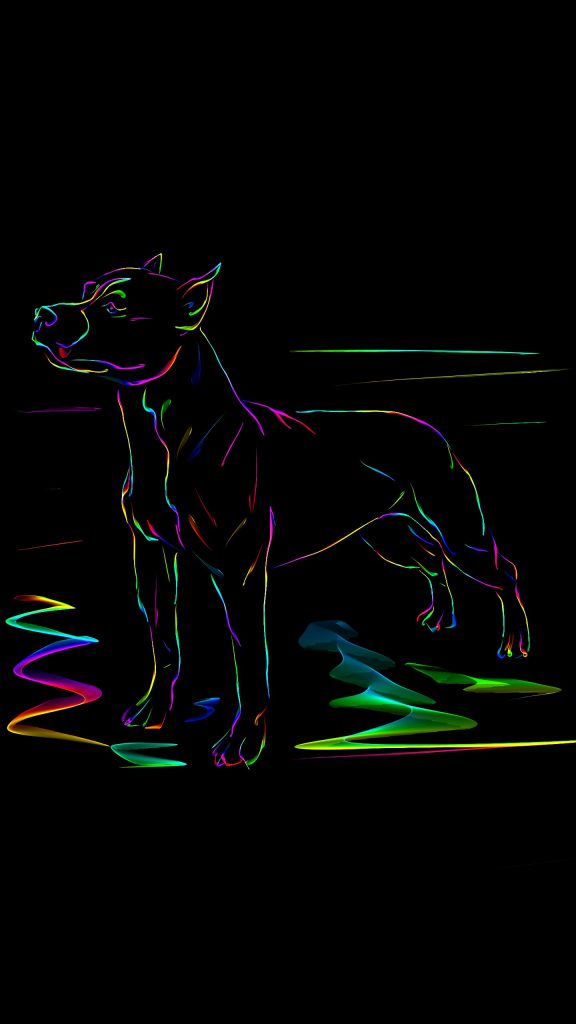 Silk Paint is an excellent Android application for making creative art pieces. The software is different and unique from most applications because it does not have the standard sketching tools. It uses some design brush with creative tracks to create attractive designs.
It has over 13 canvas that you can use as the base of your picture, but you can also import an image for it. There are 4 sets of brush named Neon, fire, ice, and basic that you can use to draw on it.
The application also offers you direct options for creating Gif and sharing it with your friend over platforms like Facebook and more.  The best part is you don't even need an active internet plan to run this application.
Sketch
---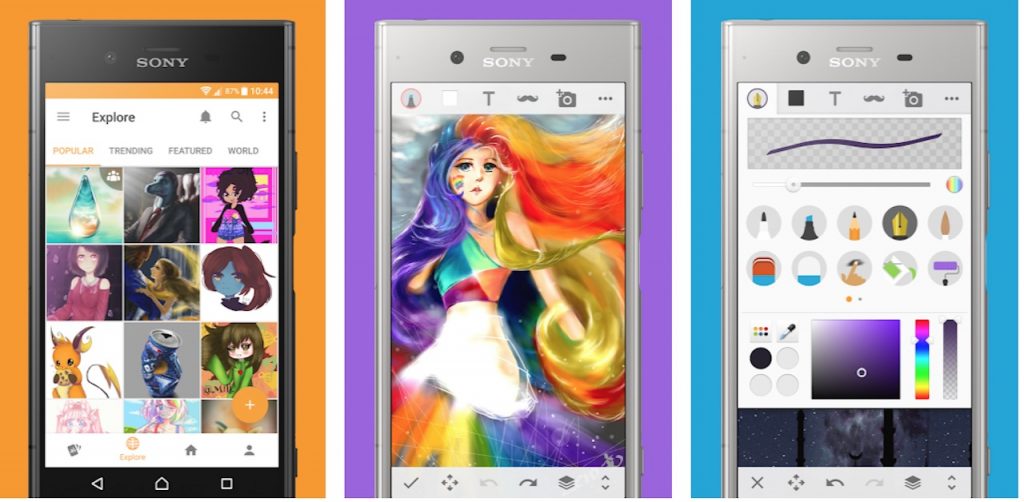 The sketch is a photo editing and fun drawing application from the famous company Sony.
For creating the strokes, it provides you with multiple varieties of pens, pencils, and brushes. Then there are the tools like paint buckets, rulers, background selectors, text, and font that you can use to finalize it.
The application even has some advanced tools like layer editor, sync, color adjustment, sticker and more.
ProSketch
---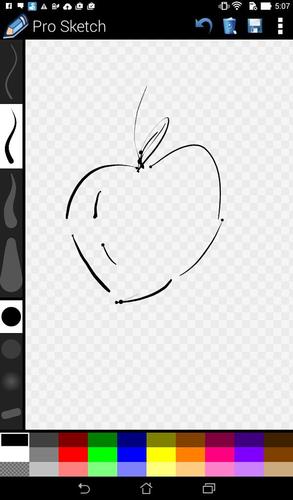 Pro sketch is an amazing, freestyle drawing software that runs on the android platform. The application has a simple interface with easy options that is ideal for every skill level. Even kids can use this application without any problem.
The application offers you a very clean interface with a small canvas with aligned tools. You can access these tools by clicking on them and draw on the transparent background canvas. ProSketch also offers you the option for crayons, paints and more.
Once the drawing is ready, you can use the in-app options to share and save it.
MediBang Paints
---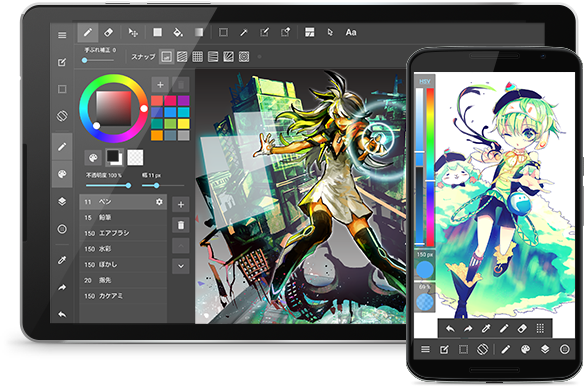 Medibang is a high-quality application created for comics and casual drawing. It offers option and colors sets that are unmatched by any similar program on the platform.
It offers more than 60 brushes along with some exotic fonts, effects and a lot more. The application also has 850 different textures, background, and visuals that you can use.
Apart from the tools, it also provides you direct access to cloud services. You can use these options to backup or share your artworks.
Ibis Paints X
---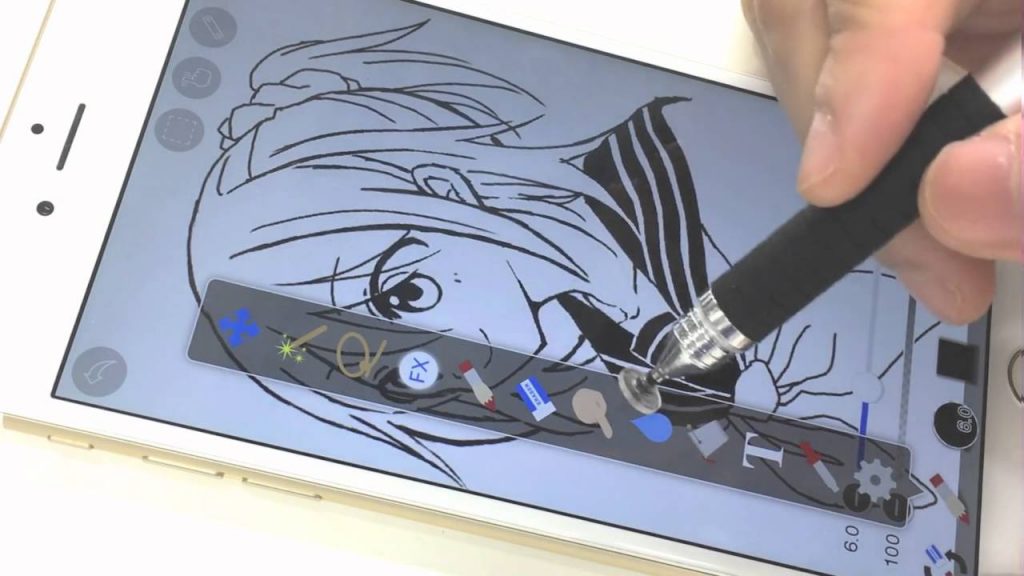 Ibis is one of the most popular android drawing application with a total downloads toll of 35 million. The main reason for its popularity is the flexibility and tools it provides. The app has over 700 fonts, 142 brushes, 37 filters, 46 screen tones, and more than 27 blending modes.
It also has some advanced tools that allow you to record the drawing process. There are also some tutorial videos of this software on video that can help you to understand its interface.
ArtFlow
---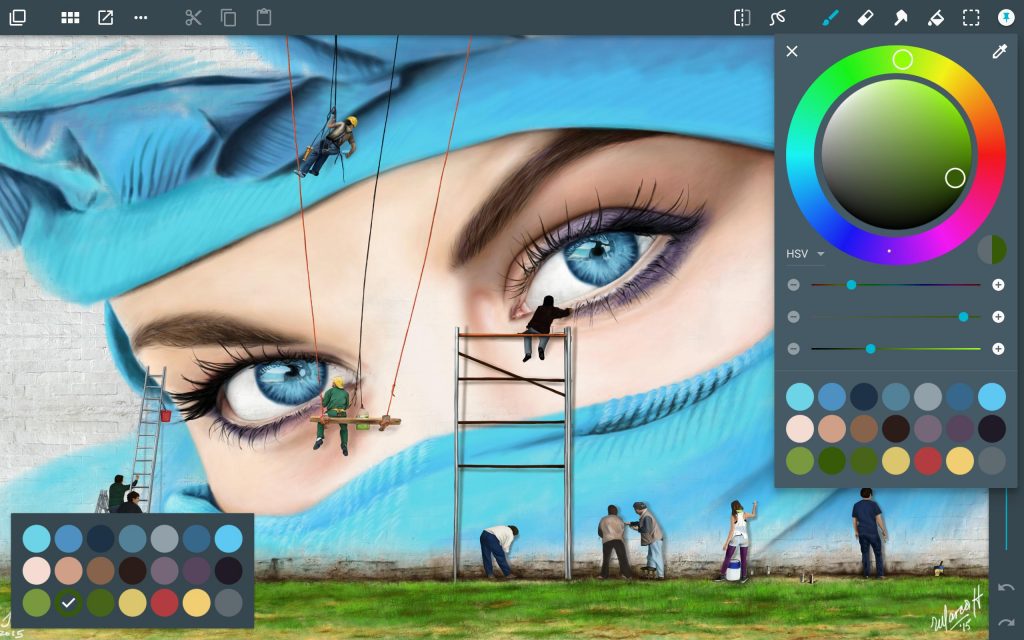 Artflow is an advanced-featured drawing application that supports in-depth artworks. The digital sketchbook supports over 80 paintbrushes that are available in different sizes and shapes for drawing the basic shapes. It also has a smudge, fill, and erasing tools for complimenting the artworks.
The advancement that makes it different from others is its application's flexible with the graphical processor. Its developers have designed it with a high-performance GPU accelerated engine that enables prolonged working without a glitch. The touch pressure sensitivity is another cherry on the top.
Adobe Photoshop Sketch
---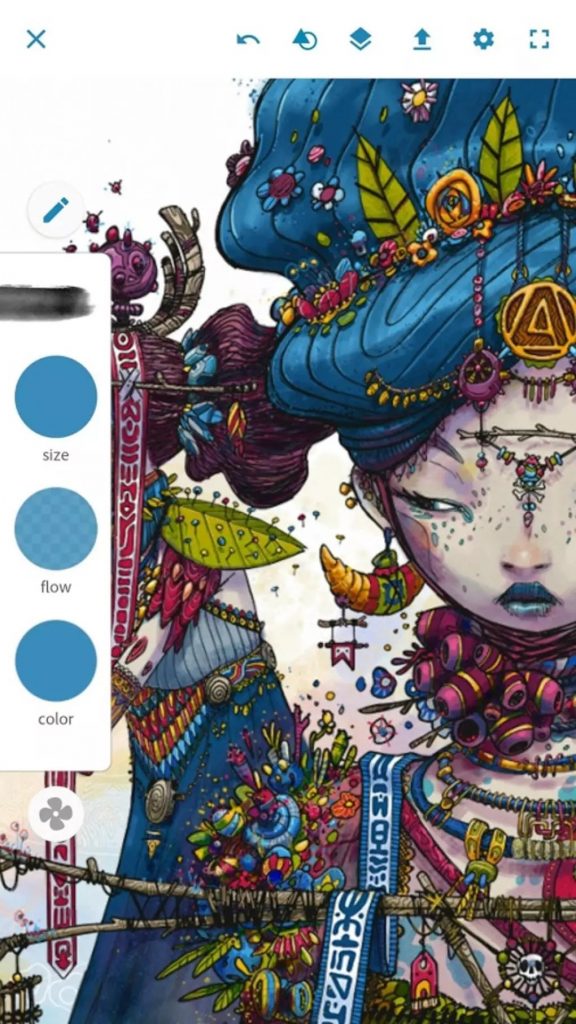 Adobe sketch is another gem from the bucket of the tech-giant Adobe. The software is like the mini version of the desktop application and inherits almost all its feature.
It supports custom brushes, multiple perspectives, and even align with the adobe creative cloud. The mobile application also has integrated support for Behance and illustrator. The software is also ideal for professional floor planning, and graphic designing works. Even the strata painters Sydney prefers it for their work.
Picsart Color Paint
---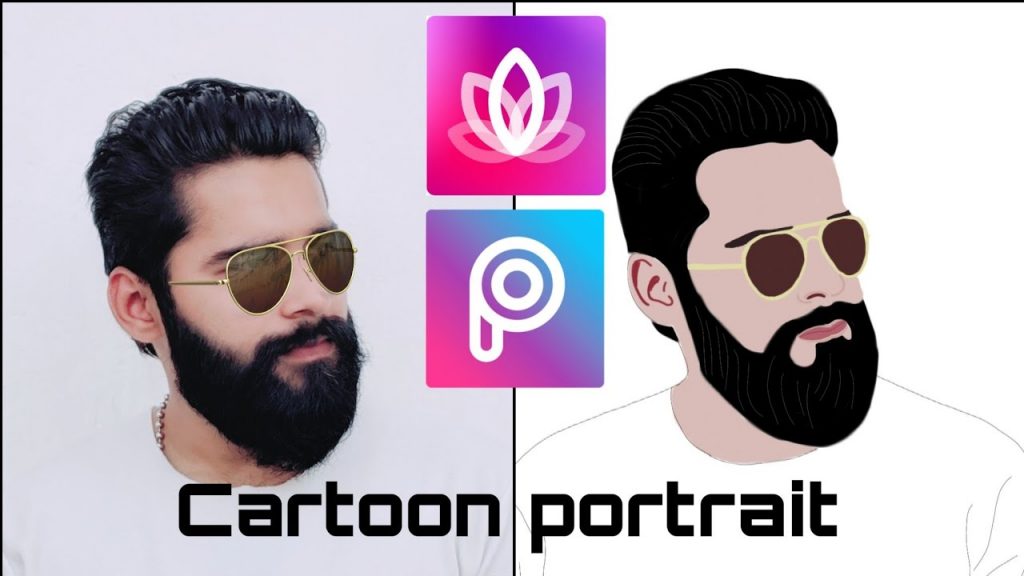 Picart is, by far, one of the best software for creating digital illustration and fantastic effects on your smartphone. The application comes with pre-loaded tools for drawing, painting, and more. It also has some in-built filters for enhanced the appeals of the artworks.
The software also allows you to make custom mixes and patterns for designing the artworks with your unique touch. It also enables filing layers, custom palettes, overlay, and more.
Infinite Paint
---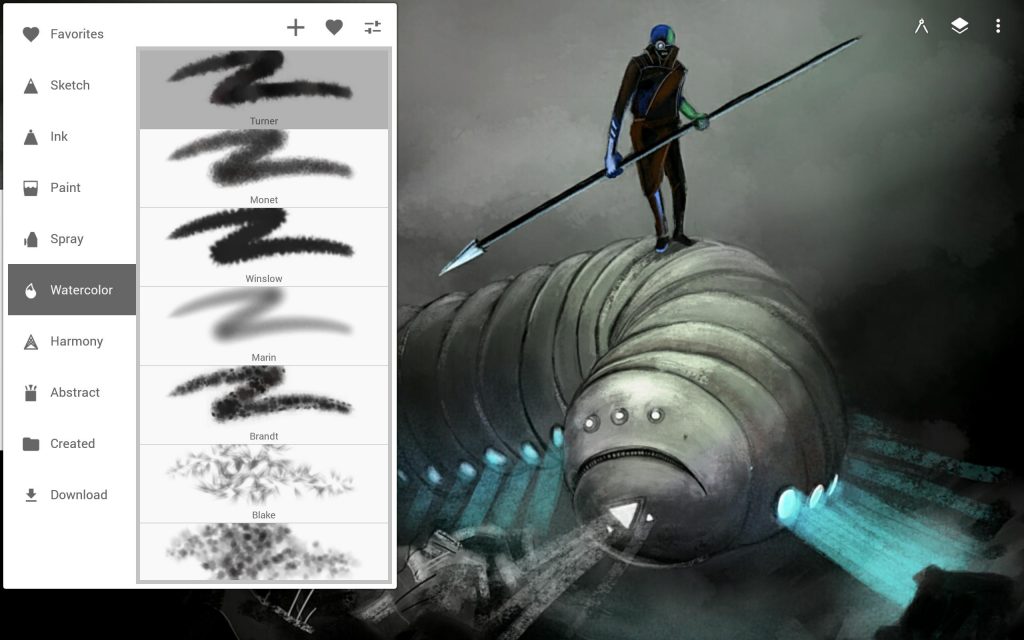 The infinite paint sketching and drawing application is very advanced software designed for slightly large screen. It allows you to import pictures directly from the camera or file manager and then develop them in into a desirable way.
The application has 160+ brushes, custom brush, liquefy tool, patterns, filter, and a lot more. It also has gradients and color pattern tools.
Drawing Grid
---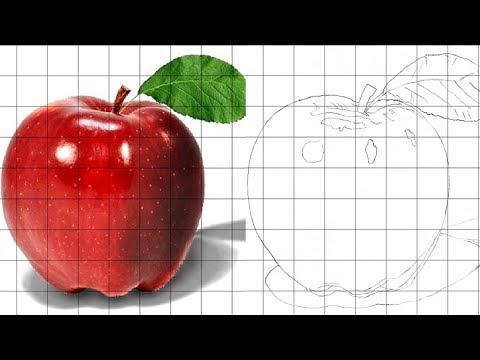 Drawing grid is a bit indirect type of android drawing software. Unlike the other software, it doesn't allow any direct drawing or digital art. It rather focuses on real-life canvas and paint artworks.
The software allows you to import a picture from your camera or file manager and then add a grid to it. You can use these grids to guess the correct position of every element of the photograph and also knows about its tints and tone area. The practice is very beneficial for pencil sketching and canvas painting.
Pencil Sketch
---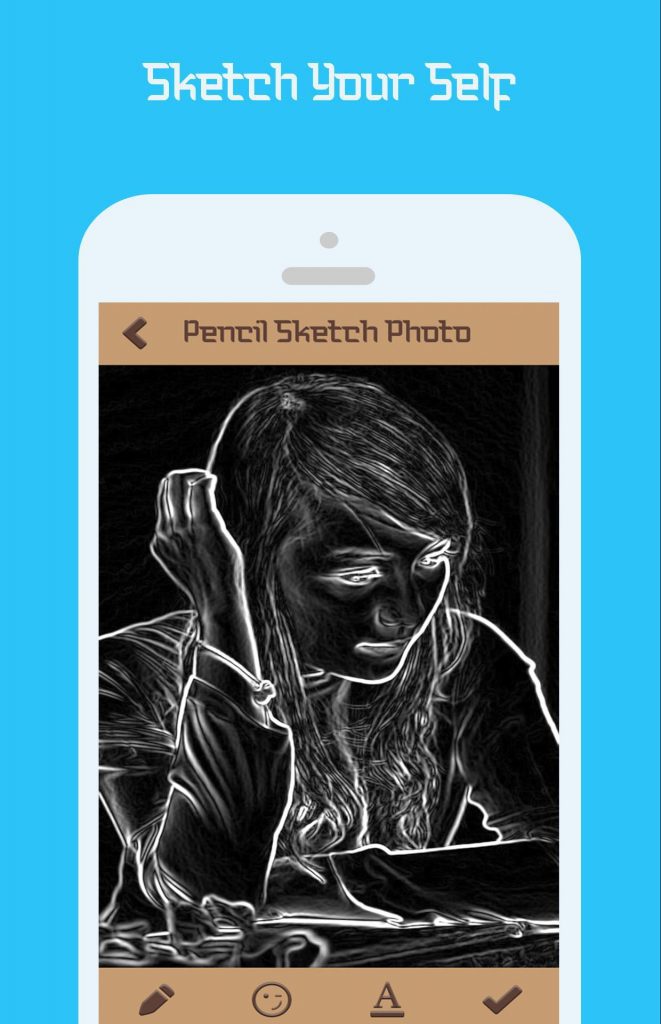 For the people who are looking for software that can create sketching effects, Photo effect is an ideal choice. The software has directly accessible filters that can help you to create many different effects. It has 10 filters, including pencil, sketch, canvas, crayons, and more.
The filter also offers some slight adjustment to make the picture looks realistic. Once the artworks are completed, you can save them on the gallery or directly share them online.
Painting and Drawing games
---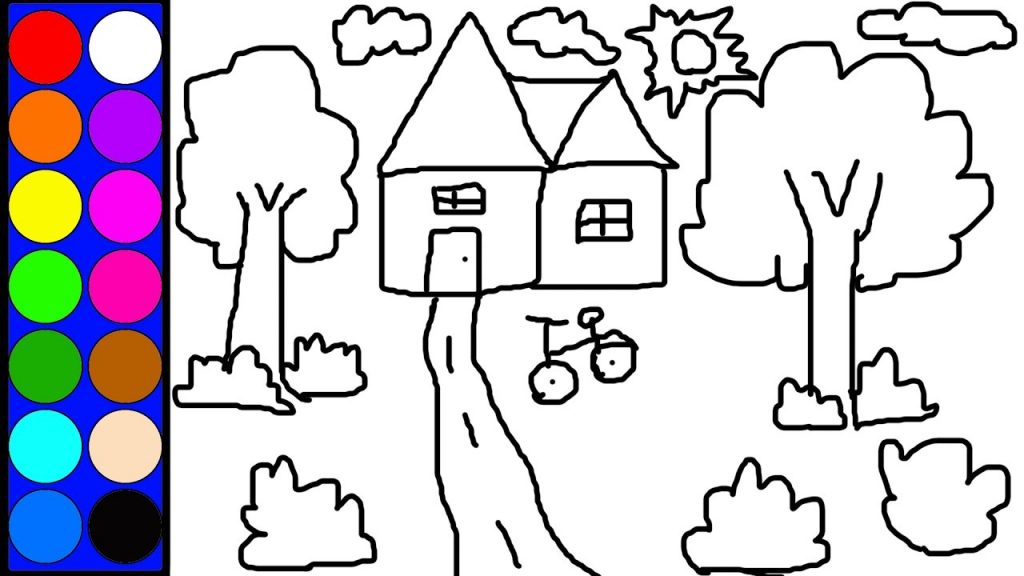 Painting and drawing games application is specifically developed for growing kids. The app allows both free painting space and color book pages for them. They can freely create artworks from their imagination or go on to fill an outlined drawing.
On the advanced sides, the application offers excellent support for sharing pictures. You can share them on email, Facebook, and a lot of other platforms, directly from the app.
ArtRage: Draw, Paint, Create
---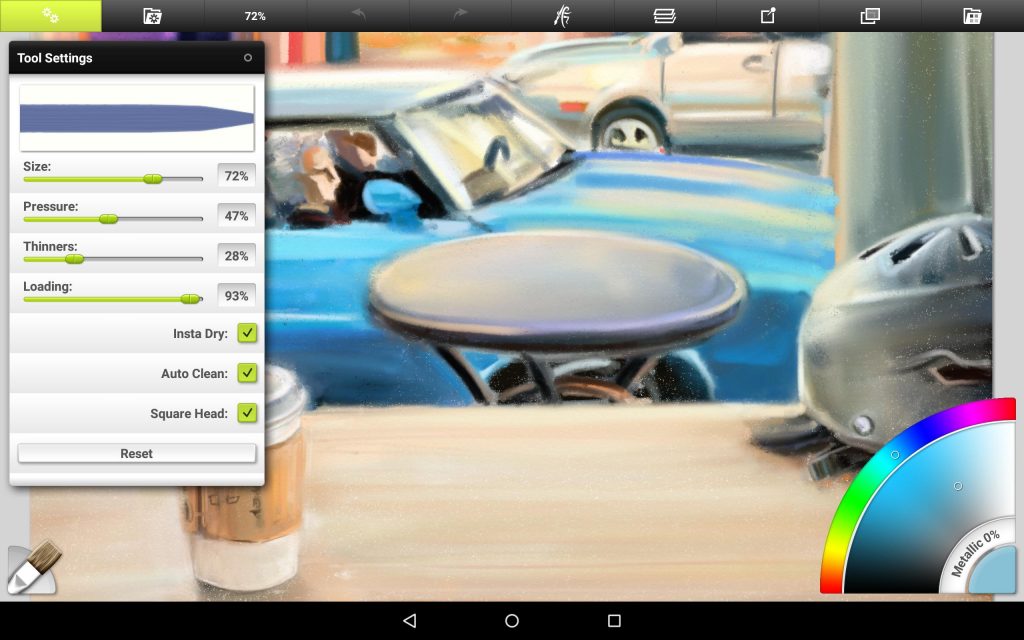 ArtRage is a realistic drawing application that provides you with some incredibly innovative option for digital arts. The app offers you pencils, smudge tools, and many similar tools.
It also some advanced option like inking pens, oil brush, fill tools, and more. There are also options for creating blends, mixing colors, and more.
The Final Words
The smartphones are an active part of every life and incorporating them with digital arts would open doors to many new opportunities. It will grant you an anytime, anywhere access to your artworks without any extra setup or transportation problem. The advanced touch screen of the smartphone and tablet even provide you the flexibility of pressure brushes that was previously possible only with a graphic pad.
Therefore, if you have an interest in graphic design and need a way to get into the field, here it is. Just download any of the above software and get the tools you need to make your artworks. They are easily accessible and most of all, very cost-friendly.