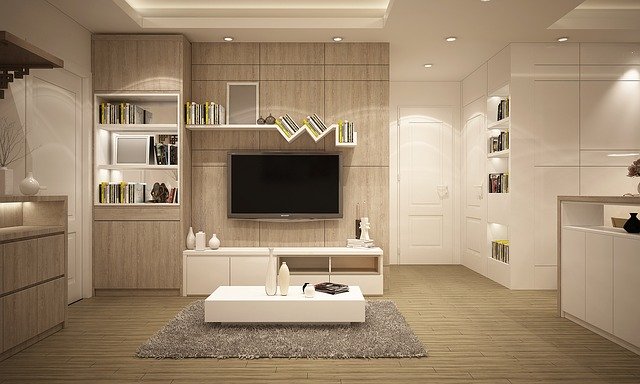 15 Organizing Hacks to Help You Save More Space at Home
Decluttering can be a complicated process for a lot of homeowners. From the crowded jungle that is the
garage down to the maze-like corners of the bedroom, organizing a single space takes a lot of time and effort. Sure, you can hire a local cleaning service to do the work for you, but there's still something to be said about knowing how to clean and organize all by yourself. Whether you're a newbie still learning the tidying ropes or a certified organizing hustler, here are 15 mess-clearing solutions that you can try to help you save more space at home.
Use a shelf riser to maximize space
---
Try installing shelf risers in your cabinets and even walls to double up the storage capacity for your items and accessories. Doing this will help minimize the build-up of clutter in a room and eventually, your home.
Get drawer organizers to save up more space
---
Similar to shelf risers, drawer organizers are capable of not only keeping everything highly organized but spacious as well. Placing one in your study drawer can also help you increase your productivity, letting you avoid any clutter and find whatever it is that you need in a flash.
Hang pots and pans to free up space
---
Avoid filling your cabinet space by a full pile of kitchen pots and pans. Try hanging these items by the kitchen wall to prevent bulky clutter that's hard to get and organize. Simply start by hanging the largest items first and make your way down to the smallest ones for easy reach and use.
Repurpose old bowls and trays for decorations
---
Instead of storing stacks of bowls and trays in a kitchen cabinet, why not transform some of them into home fixtures? Place them by the bookshelves or living room table as an added home accent.
Place a cord-keeper to your appliances
---
Prevent additional clutter by putting cord-keepers on your appliances. If left dangling all over the place, the cords of different kitchen appliances can tangle and be a big cause of a decluttering headache.
Maximize your garage ceiling as additional space
---
Free up additional space in your home by clearing clutter in your garage area. You can do this by hanging overhead racks in the ceiling. Store seasonal items in these racks to save additional space.
Add new storage spaces with hooks
---
Eliminate any room for additional clutter by adding hooks to a shelf or cabinet. By doing this simple and nifty trick, you will be able to hang additional items such as keys, clothes and different accessories.
Use binder clips to fasten different items
---
Apart from holding different paper documents together, you can use binder clips to keep other items in your kitchen or pantry airtight. This includes your favorite bag of potato chips, cereals and even cookies. Doing this will help you save more space instead of using large and bulky containers.
Install additional shelves to a dresser or cabinet
---
Instead of having three to four storage options in a drawer, why not increase the volume to eight or ten? Install additional shelves to your cabinet or bedroom dresser to get more space out of the furniture. This is a fun and sneaky way to store additional items in a single location without having to occupy an additional space in a room.
Utilize empty spaces above the doors
---
Installing a shelf above a door is also another great way to get rid of the clutter and conserve additional space. You can store everything from tissue rolls and bathroom essentials to books and baskets on these spaces without the need for any bulk.
Store shoes under the bed
---
Shoe racks are one of the biggest culprits when it comes to consuming a lot of space in a house. To work around this, consider hiding and storing away your shoes under your own bed to conserve more space. Simply place a horizontal cabinet door with wheels under your bed so you can easily access your favorite pair of sneakers whenever you need them.
Store paper towels vertically
---
Did you know that you can save more space by stockpiling tissue rolls vertically? Try this space-saving trick by putting the rolls on top of one another in a vertical manner. With the use of a hanging shelf system, this will give you easy access to these bathroom essentials without any effort.
Make use of baskets to save space
---
Placing baskets around the house can give you additional storage space for magazines, books and toys. They are a great storage option for items that are frequently accessed and stored away. Not only that, they also make for good accent pieces around the house! Decluttering and decorating never looked this good.
Transform cookie jars into storage containers
---
Instead of letting your car and house keys dangle all over the place, you can place them inside an old cookie jar. This is also another trick that doubles as a decoration and an additional home accent piece.
Create your own task board
---
To help you stay on track, keep a small board inside your kitchen cabinet or bedroom wall containing your to-do list and important reminders. This can include your cleaning tasks, tidying chores and even the grocery list that can be checked off on a daily, weekly or monthly basis. Add a handy pen with a loop to help you cross out accomplished tasks or jot down anything that you can think of.