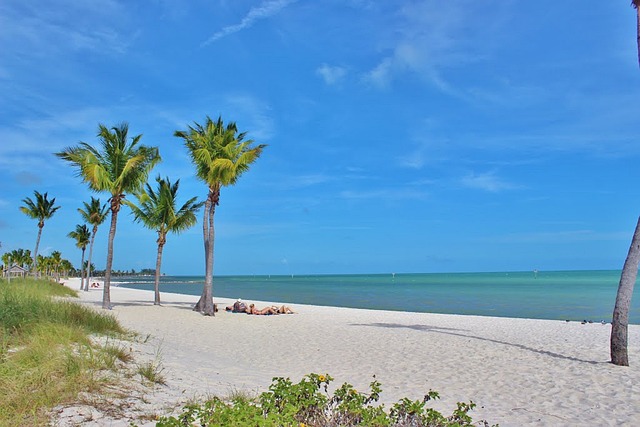 Prepare for Your Perfect Beach Vacation with These Essential Steps
Since the whole idea of taking a beach vacation is to relax, it's surprising how stressful planning one can be. Remembering your passport, packing properly, booking the right dates for travel and accommodation – it all adds up. Even the most crucial task could slip your mind among the cluster of responsibilities that come with planning your trip.
However, this quick guide will give you straightforward steps that will help you to methodically and easily prepare for an enjoyable, relaxing beach vacation.
Choose a Destination
Figuring out exactly where you want to go for your beach vacation depends on how many people you plan to travel with. For example, if you are going solo, then your decision should be easy, and it is usually not too difficult to compromise on a destination with a romantic partner or friend. However, if you are inviting a group of friends or your family, finding the best beach vacation destination becomes a challenge. Compromise and fairness are key to planning a group trip, so listen to everyone's opinion with balance.
Plan Your Itinerary
Maybe you want to go on a beach vacation for the simple pleasures of sun and sea. Or perhaps you are looking for a more unique destination with a variety of attractions. There are many fantastic things to do in Key West, for example. If you want to structure your vacation with some activities, it is usually best to do so in advance in case anything needs to be booked.
Book Your Tickets
Speaking of which, booking tickets can be a whole ordeal in itself. The sooner you book tickets, the sooner you can put your mind at ease. While last-minute trips can be a lot of fun, if you want a relaxing beach vacation, then it's best to know where you intend to go and what it will be like when you get there.
Find the Right Accommodation
Even a beautiful destination can be harder to enjoy when your accommodation isn't comfortable or hygienic. This is why reading reviews for your accommodation before booking it is so important. You will know what your own personal preferences and standards are, as well as your vacation budget, so don't be persuaded to either overpay or lower your standards. With enough time to plan, you can afford to stick to your guns and find somewhere perfect for you.
Pack Appropriately
Once you have a clearer idea of where you are headed, you can start to pack your bags. It is much easier to know what to bring when you can look up the weather forecast for your destination and plan a few central activities. For example, if you plan to go to a fancy restaurant, then maybe think about packing something semi-formal to wear. If you want to swim in the sea or the pool, pack your swimsuit. Just remember that packing less is better than packing more, since you don't want to be burdened with heavy luggage throughout the journey.
Prepare for the Journey
Whether you are driving, flying, or using any other mode of transport, it's good to be ready for the trip. Long journeys can be boring, stressful, and exhausting, so bring whatever will make you more comfortable. Neck pillows and snacks, as well as loose-fitting clothes,are a great combination for flights overseas. If you are taking a road trip to the beach, plan various stops along the way so the driver can rest and regain their energy, as well as letting any passengers stretch their legs. If you or someone else traveling with you is an anxious traveler, you can talk to a doctor about medication to make the journey more relaxing.
Settle In
Once you have arrived at your destination, finding your accommodation, and dropping off your luggage should be a top priority. If you still have energy after the journey, take a walk around the area you'll be staying in to get your bearings. However, chances are you will be tired from the trip. There's nothing wrong with taking time to settle into your accommodation by relaxing in your room and refreshing yourself. You will have time to venture to the beach whenever you are ready.
Record the Experience
While it is important to make sure that you and your family live in the moment to enjoy the vacation, there is nothing wrong with taking a small selection of photos to capture the memories of your time. It doesn't matter if they are well composed or aesthetically pleasing; so long as you have a snapshot or two of you and your family on your beach vacation, you can look back and enjoy these memories for years to come.