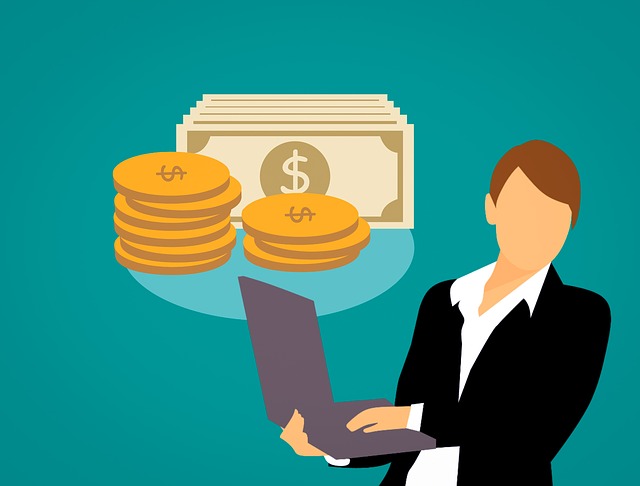 Affiliate Marketing FAQ: Organizing your Knowledge Base
In recent years, affiliate marketing has experienced a surge in popularity and has become somewhat of an internet sensation and a very viable means of passive income. However, like many other things internet and marketing related, affiliate marketing is shrouded in misconceptions and ambiguity, especially for those who are not internet savvy.
If you utilize this type of marketing on your site, then having an FAQ or knowledge base is an excellent way to shed light and cast away misunderstandings and misconceptions.
You must set up your FAQs or knowledge base up correctly in an organized manner that accurately responds to the needs and confusion felt by your users. In this article, we will help you do exactly that!
FAQ vs. Knowledge Base
---
The main difference between a knowledge base and an FAQ boils down to the amount of information available and how it is categorized. When the content of your FAQs grows sufficiently large and the information available as a result, it requires categorization. At this point, your FAQs then start qualifying as a knowledge base.
Due to the sheer amount of complexity of information in a knowledge base, the categorization of data is necessary. Classification is essential so that knowledge can be easily found and accessed – in other words,  for good user experience.
For an affiliate marketing FAQ, categorization isn't essential, as FAQ pages generally consist of a relatively small amount of available information – focusing on providing information to the most pertinent questions that users may have.
The second key difference is the information architecture of the knowledge base and FAQ. While an FAQ generally consists of 1-2 pages of information (depending on the number of questions), a knowledge base is an archive of information, consisting of many individual posts with tags and categories relevant to various search terms. A knowledge base will likely utilize a search function for ease of navigation. It will also make use of analytics to determine how users are interacting with your site and what information users are generally seeking.
Building Your FAQ Guide Easily
---
Step 1. Choosing Your Topics
When creating your Affiliate Marketing FAQ, it is crucial to keep in mind that FAQs should relieve customer support by providing answers to the most pertinent and repetitively asked questions of your customers.
The next thing is to determine what typical affiliate marketing questions are – what aspects of affiliate marketing are potentially ambiguous and what issues are users likely to ask after reading through your content. A useful way to approach this is to check other affiliate marketing website's FAQs, which will give you a good idea of the most relevant and repetitively asked questions. Another useful way is to contact your customer support and ask them what matters users frequently tend to ask them.
Step 2. Determining Where An Agent Should Intervene
Given the complexity of the site and the information within, it may be necessary to develop a comprehensive and highly detailed FAQ or Knowledge Base. If this is the case, then you could consider hiring a digital developer to write, format, and organize this information for you. With their experience, they will be able to remove any potential ambiguities in the information and set everything up with the right information architecture.
Furthermore, hiring a digital developer to complete this formidable task for you will save you a significant amount of time, and therefore money.
Step 3. Forums and Chats
Forums can be useful extensions of your FAQ section. Forums generally consist of questions and answers submitted and answered by your site visitors. If your FAQ doesn't address a particular concern or requirement of a user, they may resort to using a forum as an alternative point of contact to obtain information. A forum can be especially useful for building your FAQ – you can use the forum to extract questions and answers that you deem necessary to include in your Affiliate Marketing FAQ.
Chats have a similar function to forums in that they are an extension of the FAQs and provide insight on what kinds of questions people are asking. With that said, however, one of the critical purposes of having a FAQ in the first place is to alleviate customer support – which includes the chat representative. However, if you're using a chatbot to answer questions, then having a chat function makes for a great FAQ extension while not adding any additional burden on your customer support.
Step 4. Best Smart Integrations (for Free!)
Several free plugins and themes easily integrate with your site to create the ultimate support experience for your users. Themes like 'Ticket lab' and 'Manual' come with built-in support options, with templates for documentation, forum, FAQ and knowledge base pages. 'Ticket lab' even comes with inbuilt ticketing management as an additional way to address the queries and concerns of your users.
Furthermore, there are many free FAQ plugins such as Arconix FAQ and HTML 5 responsive FAQ. They offer FAQs that can be quickly built and managed with WordPress's built-in visual composer and are compatible with all responsive themes and page builders.
Step 5. Using Your Audience
Your audience is a highly valuable tool in and of itself when it comes to creating the perfect FAQ page. Your audience functions as a vital component in a feedback loop of improvement. After initially setting up your FAQ page with questions that you deem are most relevant and frequently asked, your users will begin to use this page to their benefit.
If your FAQ doesn't benefit them, the user will resort to using a secondary place such as a forum, chat, knowledge base, or support ticket to seek an answer. From these secondary points of contact, you can take note of what questions are missing, and what solutions need further elaboration. This cycle of improvement will not only make your site more informative but also improve its overall user experience.
Suggestions and Final Thoughts
---
To sum things up, we suggest that when choosing the topics for your Affiliate Marketing FAQ, that you observe user questions and decide to answer the most pertinent questions. You may use forums and chats to help with this process, as they are useful avenues for users to express the difficulties they are having and for you to discover gaps in your FAQ's or knowledge base.
Furthermore, don't be afraid to use the technology available on the internet to assist you. There are plenty of free themes and plugins that offer additional support for the creation and presentation of FAQs or knowledge bases.
At the same time, some provide other support features such as ticket systems. Depending on how complex and comprehensive your FAQ's or knowledge base is, you may have to consider hiring a professional to create and format these for you. Their proficiency and experience in affiliate marketing and information architecture will help you save time, and therefore money.