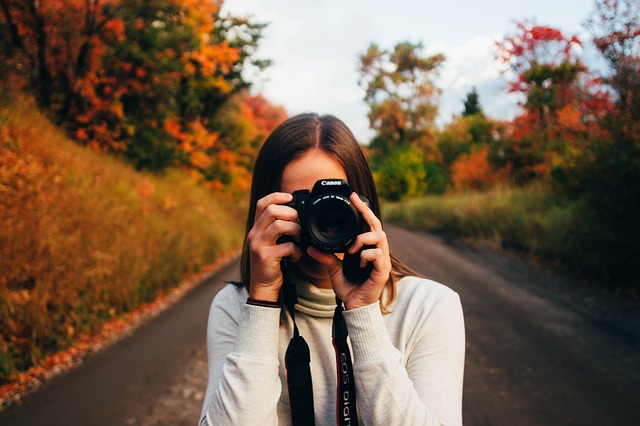 Why do People Take Joy in Capturing Life Moments
Have you ever consciously sat down and wondered about the importance of capturing our lives' moments with the help of photography. Why do we take pictures? Also, why do we take pride in getting the best camera, such as the DJI Osmo Action Camera at DJI Osmo Action? 
Of course, there must be some valid reason for everything – after all, taking pictures involves so much more than documenting your best moments in time. If we go through articles, internet data, reports, etc., we can derive some essential answers. 
The answer to this question revolves around the benefits of taking pictures, motivations for taking pictures, and the uses of taking pictures. Let us have a look at what we discovered:
Clicking Pictures – A Tool of Communication 
The number one reason for people to click pictures is that they want to recall the memories later and relive those happy moments. However, different articles and research on human behavior indicate that despite the classical function of photography as primary memory, the art of clicking pictures has now turned into an effective communication tool.
This aspect of photography is especially relevant for today's generation – Generation Z. 
While posting pictures on different social media platforms, such as Facebook, Instagram, Snapchat, etc., our younger generation uses photography as an effective tool of social interaction, peer-bonding, and communication with a broader social media audience. 
Photography – Promoting One's Identity
We strive to blend in with the crowd during our childhood and early teens and belong to a tribe. However, as we grow up, we want to stand out from the crowd and establish our unique identity, which is why photography is now used to promote one's identity and establish one's social connections. 
Through selfies and photography, we find an instant way to indicate who we are, and where we are from, and our general perspective on life. For instance, some people take certain pictures and post them on social media to demonstrate their political stance or raise awareness about a certain social situation. 
Thus, photography is no longer a tool for saving memories, but it is also an effective tool of communication, as these can also serve as an icebreaker on social media. People look at a picture, and before you know it, the picture has gone viral and has been shared on social media many times. 
Some Other Reasons People Click Pictures
Besides the reasons mentioned earlier, people also take pictures to show that they belong to a certain group, gender, religion, orientation, etc. Thus, pictures are used to promote an idea, belief or raise awareness. 
With the changing online landscape, people use pictures to share their customers and buying experience on social media. Some people take pictures as a quick reminder of things that they need to do later, and this saves them much time as they don't have to actively take out some time and jot notes. 
Some reasons for taking pictures are also deeply embedded in the human psyche, such as validation, a boost of self-esteem, narcissism, and neuroticism.